Discover a thousand reasons to visit! Water defines the splendid scenery-the bright blue bays of Lake Ontario, hundreds of miles of picturesque coastline, and nearly 2,000 islands.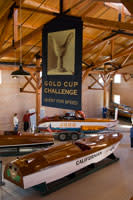 Boat lines offer a variety of activities-from paddle-wheel riverboat tours to a vintage-speedboat ride at Clayton's Antique Boat Museum, the nation's largest collection of classic boats. Don't miss the Antique Boat Show & Auction and thrilling Raceboat Regatta in August!
Try wild whitewater rafting in the Black River canyon, near Watertown, or Salmon River near Pulaski. Boarding at Alexandria Bay, Uncle Sam Boat Tours explore Boldt Castle, Singer Castle and Millionaires' Row. Watch for waterfowl and songbirds on a nature cruise with Clayton Island Tours. Sail above it all with Champagne Balloon Adventures.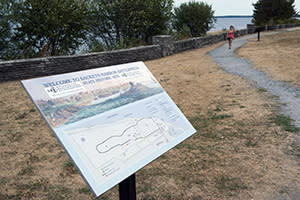 History comes alive at the Marine Museum and Fort Ontario, in Oswego, and Sackets Harbor Battlefield. Follow the Great Lakes Seaway Trail, rated a Top 9 Great American Drive, to lighthouses, wineries and summer fun, from amusement parks to scuba diving. Attractions along the route include Ogdensburg's Frederic Remington Art Museum and Oswego's Safe Haven Museum.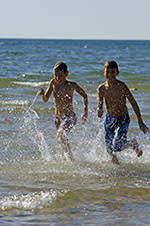 The fishing's amazing! Anglers come from around the world for trophy fishing on Lake Ontario and the St. Lawrence, Racquette, Salmon and Oswego rivers, as well as Black Lake and Oneida Lake. Catch the 10th Bassmaster Elite Series in Waddington on the St. Lawrence, July 30 to August 2. The region's  state parks-ideal for hiking, fishing, boating, swimming and waterside camping-include Cedar Point and Wellesley Island, with a wonderful nature center.
Great events on Lake Ontario include Cape Vincent's French Festival and Oswego's Harborfest in July. Alexandria Bay celebrates pirate legends with Bill Johnston's Pirate Days every August.