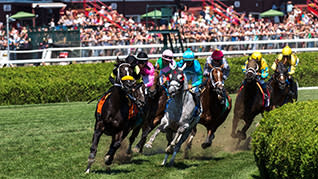 This region captivates with a mix of rich heritage and cutting-edge excitement! Diverse attractions range from Albany's magnificent State Capitol, to Saratoga's world-famous horseracing and polo, to sandy beaches on Great Sacandaga Lake. Farm markets and apple orchards dot the picturesque countryside.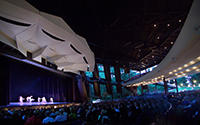 Thoroughbred racing takes off in July at Saratoga Race Course.  Founded in 1864, it's America's oldest sporting venue and rated one of the World's Top 10 Sporting Venues by Sports Illustrated. Nearby, discover the beauty and excitement of world-class Saratoga Polo. Saratoga Casino & Raceway presents thrilling harness racing, gaming, and top musicians in a stylish nightclub. The New York City Ballet highlights great summer events at Saratoga Performing Arts Center.
In Saratoga Spa State Park, take a tasting tour of the mineral springs and relax in the soothing Roosevelt Baths spa at the elegant Gideon Putnam Resort. While in Saratoga Springs, browse the shops along Broadway, named one of America's Greatest Main Streets by Travel+Leisure. Saratoga National Historical Park in Stillwater highlights the turning point of the American Revolution.

Amid dairy farms, trout streams and covered bridges, explore Cambridge's charming shops and galleries. Cambridge Valley's Balloon Fest in June attracts 10,000 visitors. Nearby, the nuns of New Skete Monastery sell heavenly cheesecakes!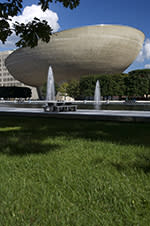 Albany's Empire State Plaza boasts a renowned modern art collection, a unique performance center called The Egg, and the New York State Museum-where fascinating exhibits include an historic carousel you can ride!

On the Erie Canal in Waterford, tour The Onrust, America's first yacht. Captain J.P. Cruise Lines depart from Troy, where the 1875 Troy Music Hall and innovative EMPAC present world-class performances. Families love Tri-City ValleyCats ballgames at Bruno Stadium and the Children's Museum of Science & Technology, rated a Top 20 Science Center by Parents magazine.