Downhill Ski & Ride: New York Knows Snow!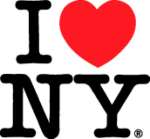 The scenery's as breathtaking as the action, from Holiday Valley out west in the Chautauqua-Allegheny region, to Bristol Mountain and Greek Peek in the Finger Lakes, to Belleayre and Hunter in the Catskills, to Gore in the Adirondacks. Options range from cozy family-operated resorts like Willard Mountain in Capital- Saratoga (called "New York's Coolest Little Ski Area") to the granddaddy of mountains, Whiteface, in the mighty Adirondacks.
A two-time venue for the Winter Olymp   ics at Lake Placid, Whiteface has 73 runs and the East Coast's biggest vertical. New pipe has been laid and lifts will be running faster and smoother than ever. And to prolong the ski season, New York's abundant natural snow gets a boost from great big snowmaking guns across the state. A snowmaking pioneer since 1960, Hunter Mountain, "the Snowmaking Capitol of the World," has some of the best conditions in the East.