Summer fun awaits-amid enchanted mountains, pristine lakes and picturesque countryside. Discover one-of-a-kind attractions and outdoor adventures, from trophy fishing in Great Lake Erie, to rafting on the Cattaraugus River, to mountain coaster rides at Holiday Valley Resort. Take in stunning views at Lake Erie State Park or Allegany,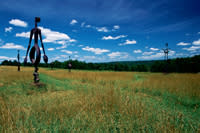 with miles of trails, sandy beaches and hundreds of lakeside cabins.  Walk among towering rock formations in Rock City Park, and monumental sculptures on Griffis Sculpture Park's 400-acre nature preserve.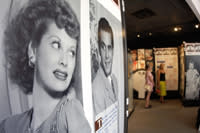 Small towns boast big contributions to the world. Fans flock to Jamestown, where the hometown Lucy-Desi Center & Museum celebrates America's First Couple of Comedy. The Lucille Ball Comedy Festival, August 6 to 9, presents top comedians like Jay Leno and Jerry Seinfeld. Nearby, stroll the scenic trails of the Roger Tory Peterson Institute, named for a local who became the premier naturalist of the 20th Century.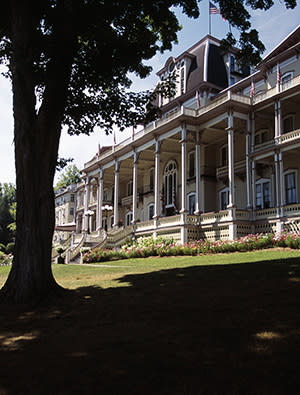 Founded in the 1870s, the tiny village of Lily Dale is now considered the world's largest spiritualism center, attracting 20,000 international visitors each summer. Chautauqua Institution, a lakeside haven for the arts, has been rejuvenating the human spirit since 1874. From June 27 to August 30, inspirational speakers and world-class performances delight over 100,000 visitors.
Uplifting events include the Great Wellsville Balloon Rally and summer-long Bemus Bay Pops Concerts. Seneca Allegany Casino features big name entertainment year-round. Nearby, explore Salamanca Mall, one of America's largest antique centers.
The region's full of homegrown flavor! Farm markets offer sweet corn, berries, apples and tons of grapes! Along New York's Amish Trail, find farm-fresh produce, cheeses, baked goods, hand-made quilts and furniture.