There's never a lack of stories to tell after a New York State fishing trip.
Like that time you spotted sea gulls circling off the coast of Long Island signaling that sharks were there for the catching. Or the day you noticed herons plucking up bait fish along the shore of Lake Erie and correctly deduced that small mouth bass were feeding in the area. And then there was that hold-your-breath moment when the muskie leapt out of Chautauqua Lake to catch your flying lure. Perhaps that's why more than 1 million people fish the freshwater lakes and streams, great lakes and ocean waters of New York State every year.

Home to 165 different species of fish, New York draws anglers from around the world with its pristine settings and diverse experiences. Whether braced to haul in a 300-pound mako shark on a surf-buffeted fishing boat or stealthily trolling for trout with a carefully selected lure on a quiet lake, there's nothing more thrilling than outsmarting a cunning fish. It's the kind of sport that draws families and friends together, creating appreciation and understanding for nature and wildlife. And best of all, while experience builds skill, the excitement and satisfaction of outwitting and out-maneuvering a fish can be enjoyed from the very first outing. Across the state, tournaments cater to novices as well as world-class fishing pros. Fishing outfitters, fishing guides, equipment, and boat charters are readily available.
Here are ten great ways to go angling for fun in N.Y. State:
 1. Tussle with a living fossil. The bowfin, a living survivor of a type of fish that lived in the age of dinosaurs, has evolved little from its fossil ancestors of 65 million years ago. A voracious predator, the bowfin has a swim bladder that allows it to gulp air and a distinctive torpedo-shaped body and a bullet-shaped head with rows of short, sharp upper and lower teeth. These living fossils are a fighting fish when caught and can weigh in at over 20 pounds. Lake Champlain in the Adirondacks region, best known for its bass, trout and salmon, is a great place to tussle with bowfin. Bass enthusiasts will find plenty of challenge as well.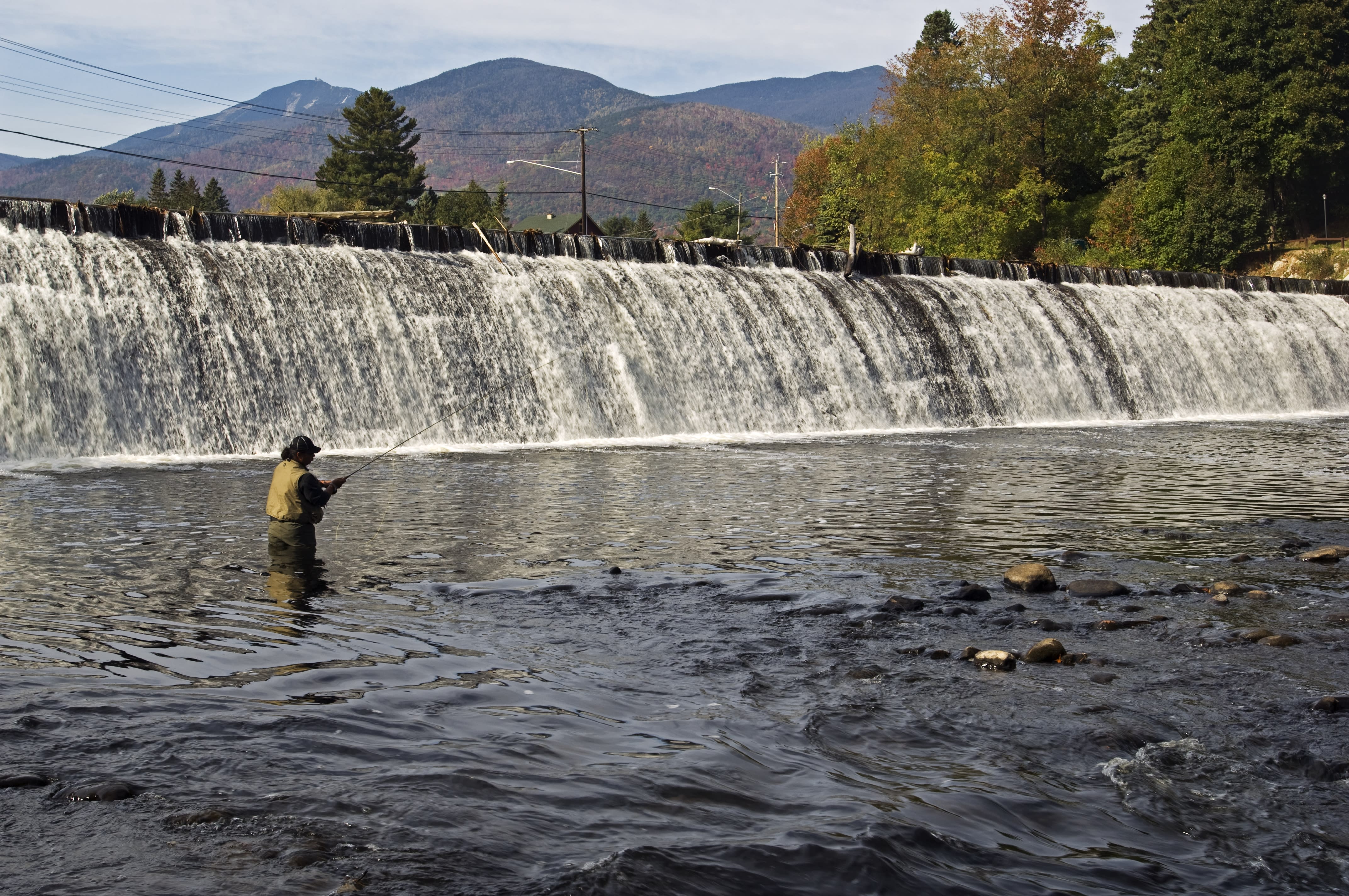 The Plattsburgh area is hosting six bass tournaments this summer on Lake Champlain, which was named the 5th best bass lake in the U.S. by Bassmaster magazine in 2012.
While you're in the Adirondacks region... Choose from 3,000-plus lakes and ponds and thousands of miles of mountain biking, hiking and canoe trails, splash into Great Escape and Splashwater Kingdom, take a steamboat cruise at Lake George, explore Fort Ticonderoga.

2. Learn to Tie a Fly. The art of fly-fishing is fooling the fish into thinking the lure is an actual fly, so catching a trout means not only having a realistic lure, but learning to maneuver it to mimic fly behavior. The birthplace of American fly fishing, the Catskills region offers some of the best fly fishing in the world. Newbies as well as enthusiasts can learn about stream ecology and hone their fly-tying and fly casting skills at the Catskill Fly Fishing Center and Museum before heading out on world renowned trout fishing streams such as the Beaverkill, Esopus, Rondout and Willowemoc streams and the Delaware and Neversink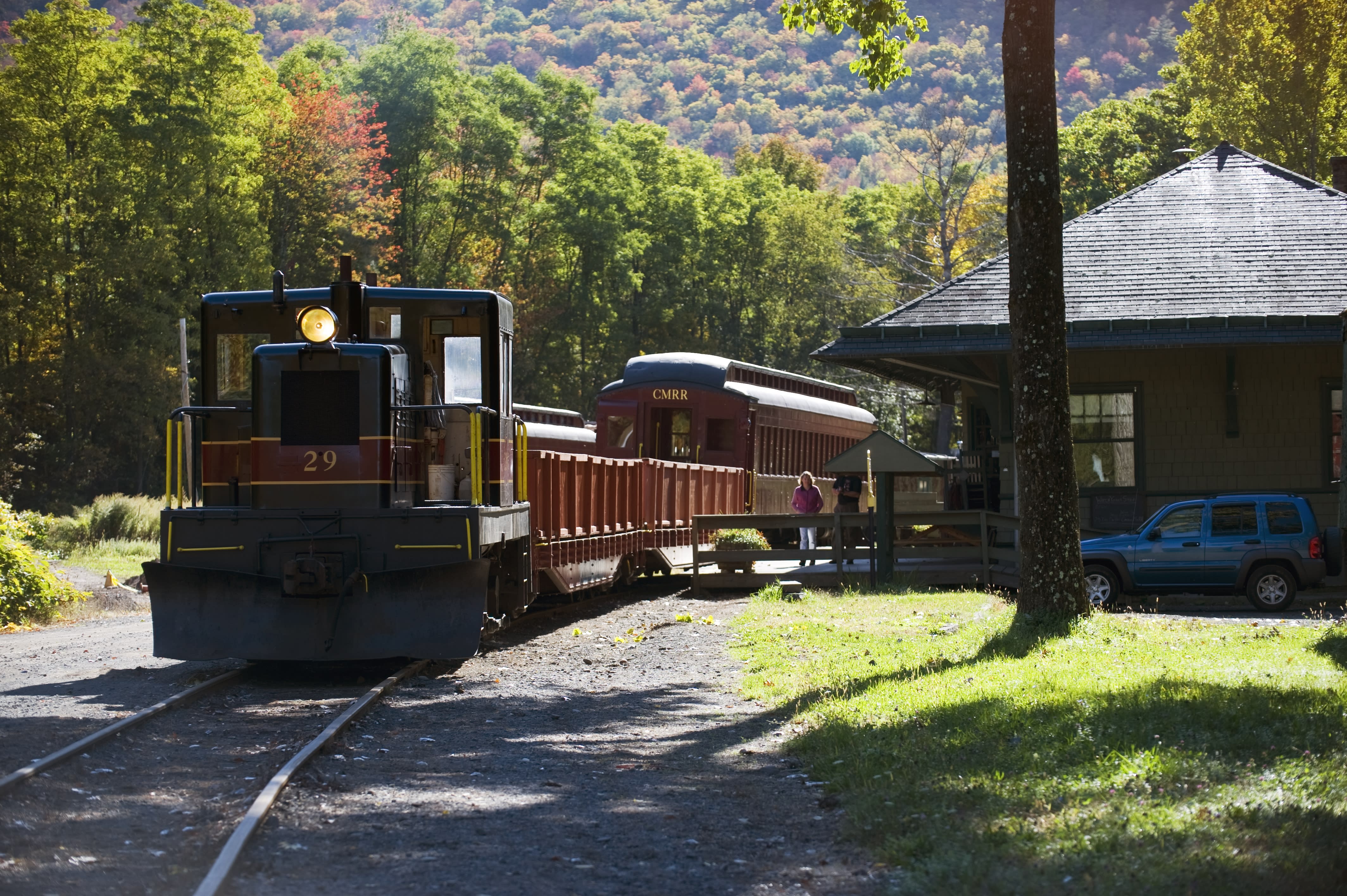 Rivers.
While you're in the Catskills area... Ride the thrilling Black Vortex at the Zoom Flume Water Park in East Durham, go tubing down Esopus Creek, thrill to the longest zipline in America at Hunter Mountain or take a scenic ride on the Catskill Mountain Railroad in Mt. Tremper.

3. Play a shark. One of the most thrilling fishing experiences is "playing" a mako shark. The idea is to exhaust the fish before reeling it in and that can take 30 minutes or more. Often, when hooked, they leap high out of the water, twist and sometimes somersault to free themselves of the hook and it takes skill to give the shark just enough line. Long Island charter boats offer deep-sea fishing for sharks, bluefin tuna, sea bass and more. For those who prefer to stay on land, Montauk Point State Park offers some of the world's best surf fishing. And whether you land a big one or not, at the end of the day you can enjoy a fine catch at one of the many great seafood restaurants.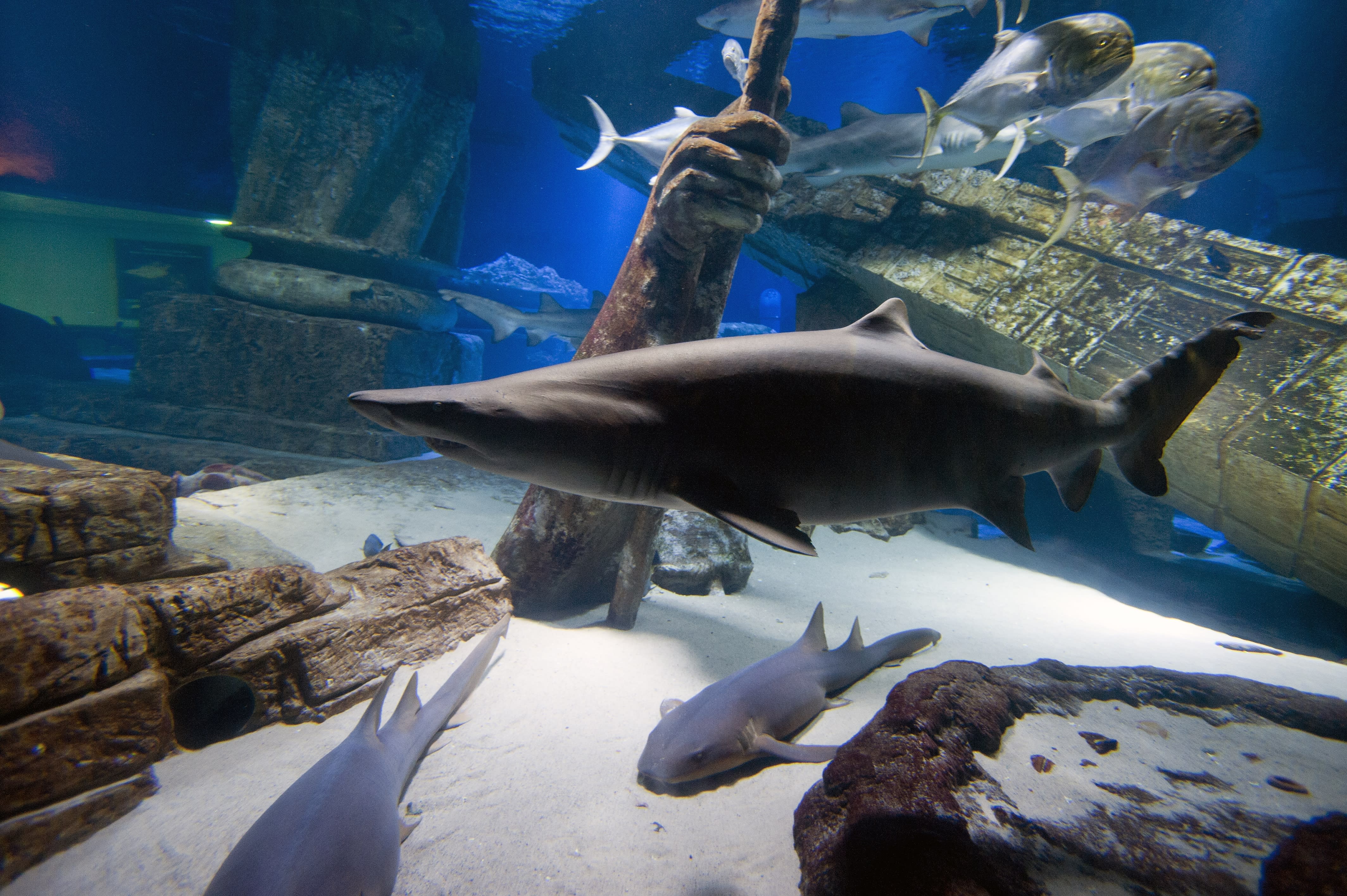 While you're on Long Island... Relive rural 18th century life at Old Bethpage Village Restoration, catch the waves-and a concert--at Jones Beach, and at the Atlantis Long Island Aquarium in Riverhead, train seals and sea lions and view predator sharks from the safety of a shark cage.

4. Go for the gold. Pet goldfish rarely grow bigger than six inches, but in the wild their size can more than double. Native to China, they have found their way into waters across the state, but they prefer warm, weed-rich shallows and slow moving rivers such as the lower Hudson. The lower Hudson River in the Hudson Valley region is also home to another Asian immigrant species, carp. While the record catch of these reddish-tinged fish weighed in at over 50 pounds, they are more frequently reeled in between 10 to 30 pounds. The most exciting time to spot carp is in late spring and early summer, when the females thrash around in the shallows as they lay up to 10 million eggs.

While you're in the Hudson Valley region... Indulge your passion for gourmet dining at The Culinary Institute of America, tour the Franklin D. Roosevelt National Historic Site in Hyde Park and try blacksmithing, weaving and other 18th century activities at Van Cortlandt Manor in Croton-On-Hudson.

5. Fish the Great Sacandaga. One of the largest of the Capital-Saratoga region's many lakes, Great Sacandaga Lake is 29 miles long at some points and six miles wide, and it beckons with some of the largest Northern Pike ever caught. Pike are predators, hiding in shallow vegetation and springing out to ambush fish, frogs, ducks and muskrats. Anglers often troll or jerk the line, imitating the pike's prey. Once the pike snatches the hook, anglers need to be alert and ready to for a hard fight as the pike, which can grow to over 40 pounds, fights, twists and often jumps out of the water.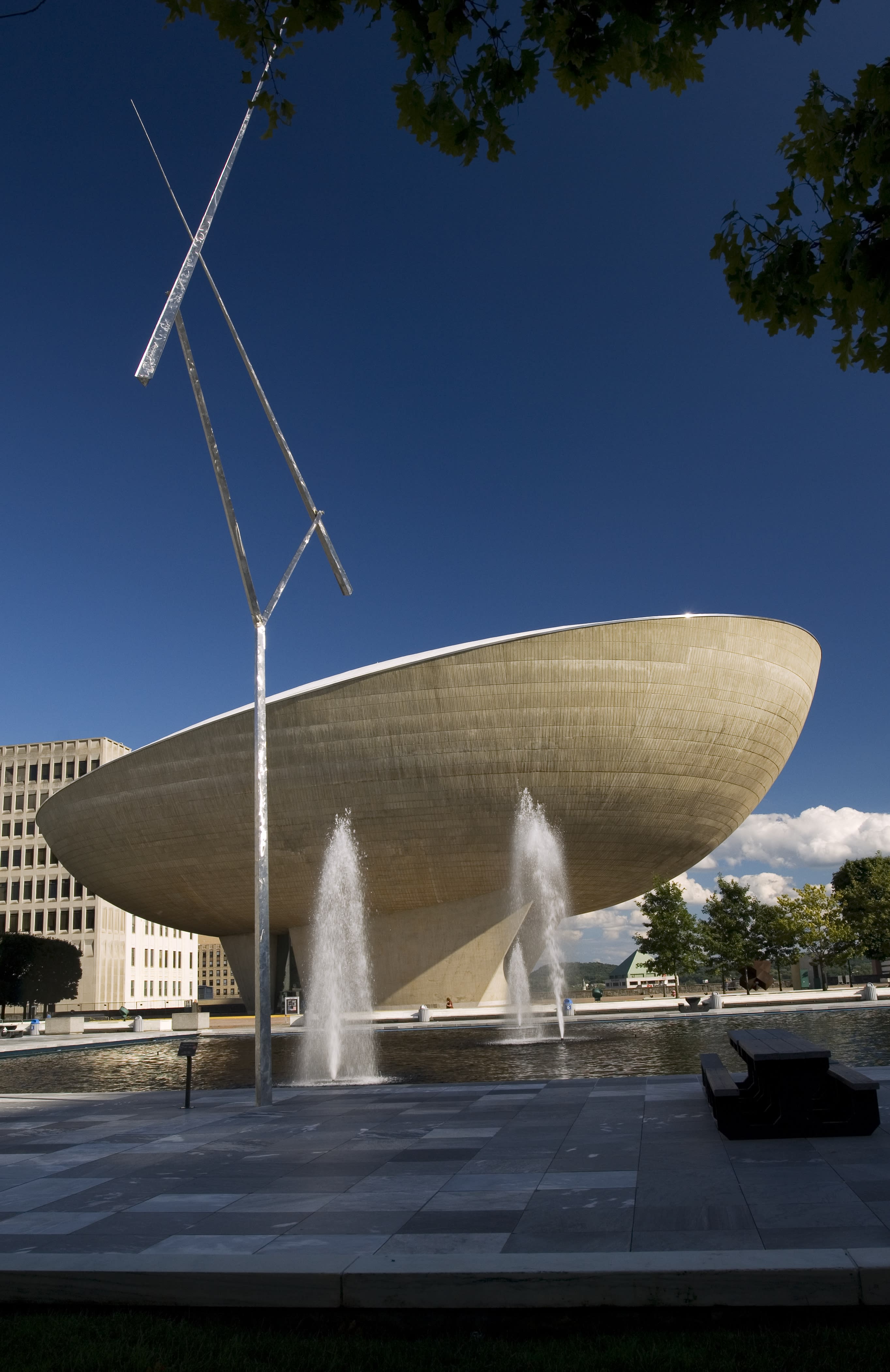 While you're in the Capital-Saratoga region... Canoe and swim at one of the area's lovely lake beaches, sample fresh-pressed cider at Eagle Mills, bask in the fresh Saratoga Mineral Spas, cruise the canal or a free tour of the Empire State Plaza, Observation Deck and State Museum. 

6. Discover two-story fishing. Many of the 11 glacier carved lakes of the Finger Lakes region are so deep that in many areas they function as what the fishing world calls call "two-story fisheries." What that means is that anglers can fish on the same lakes for both cold water fish such as trout and Atlantic salmon, and warm water fish such as the region's renowned trophy bass, which often weigh in at 5 to10 pounds (state record for smallmouth bass was eight pounds with the largemouth coming in at 11 pounds). And whether on a fishing charter or casting a line from the shore, visitors to this region will find the diversity of the sport fishing as exciting as the scenery.


While you're in the Finger Lakes region... Watch glass blowing demonstrations at the Corning Museum of Glass, enjoy the interactive exhibits and witness NASCAR's biggest names compete at Watkins Glen International Raceway.  Try your skill out at a golf course and visit the local wineries to learn which wine to pair with your fish dinner.

7. Drop a line for salmon. Salmon are among New York State's largest, most popular and hard-fighting sport fish, and in summer, one of the best places to find them is Lake Ontario in the Greater Niagara region. Here the waters are stocked with both native Atlantic salmon as well as several types of Pacific salmon. Along with Lake Erie, Lake Ontario is one of the two New York lakes stocked with chinook salmon, and only Lake Ontario and its tributaries are stocked with coho salmon. During the summer months, both Atlantic and Pacific salmon head for the deeper parts of the lake, so fishing charters are the best way to reach these rod-bending grand fish.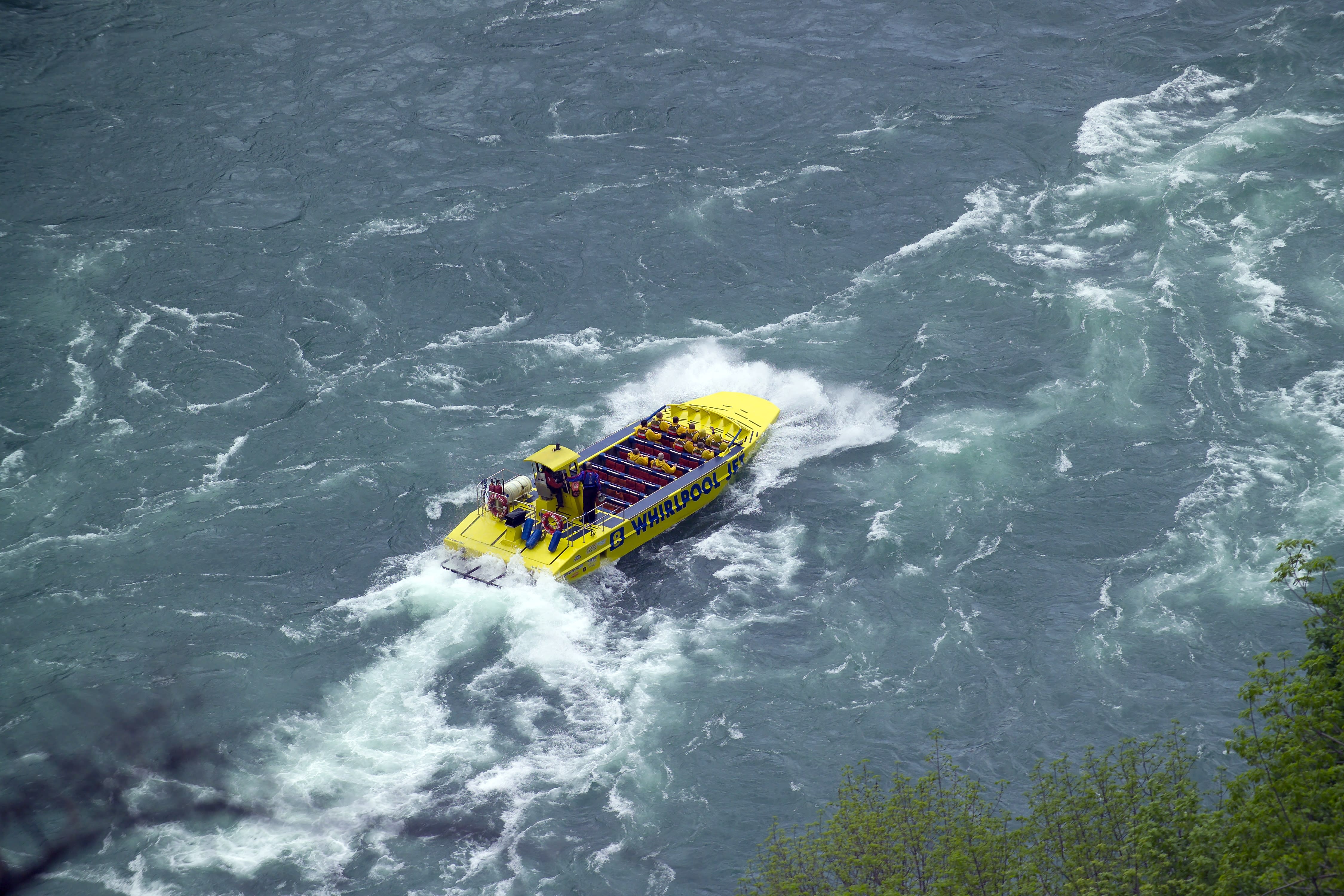 While you're in the Greater Niagara region... Admire Niagara Falls from the deck of the Maid of the Mist and on the Cave of the Winds walk, ride the thrilling Whirlpool Jet Boat, and splash into the water park and wild rides at Darien Lake Theme Park.

8. Troll-and cast--for trophies. The lakes, streams and rivers of the Thousand Islands-Seaway region draw anglers from around the world to cast their lines for trophy-size fish. In Oswego County, you'll find great fishing on Lake Ontario, the 14th largest freshwater lake in the world, spanning about 200 miles along New York State's northern border from the Niagara to St. Lawrence Rivers. Here you'll find trout and salmon, Atlantic salmon, brown trout, Chinook and coho salmon, lake trout, rainbow trout/steelhead, smallmouth bass, walleye, carp and catfish. You will also find fantastic angling opportunities on the Oswego River, Salmon River, Oneida Lake and Oneida River.
Standing state records for Chinook, Coho, and hybrid Chinook/Coho, which also hold world records as well as Atlantic salmon all have been set in Lake Erie, while the St. Lawrence River and Alexandria Bay are acclaimed for their pike, walleye and muskellunge or muskie. A record-breaking muskie, weighing in at over 69 pounds was caught near Clayton, where the Thousand Islands Museum features a Muskie Hall of Fame and historic exhibits. Not to be outshined, St. Lawrence International Junior Carp Tournament competitors have brought in prize-winning carp weighing more than 40 pounds, with the state record standing at 50 pounds, 6 ounces since 1995.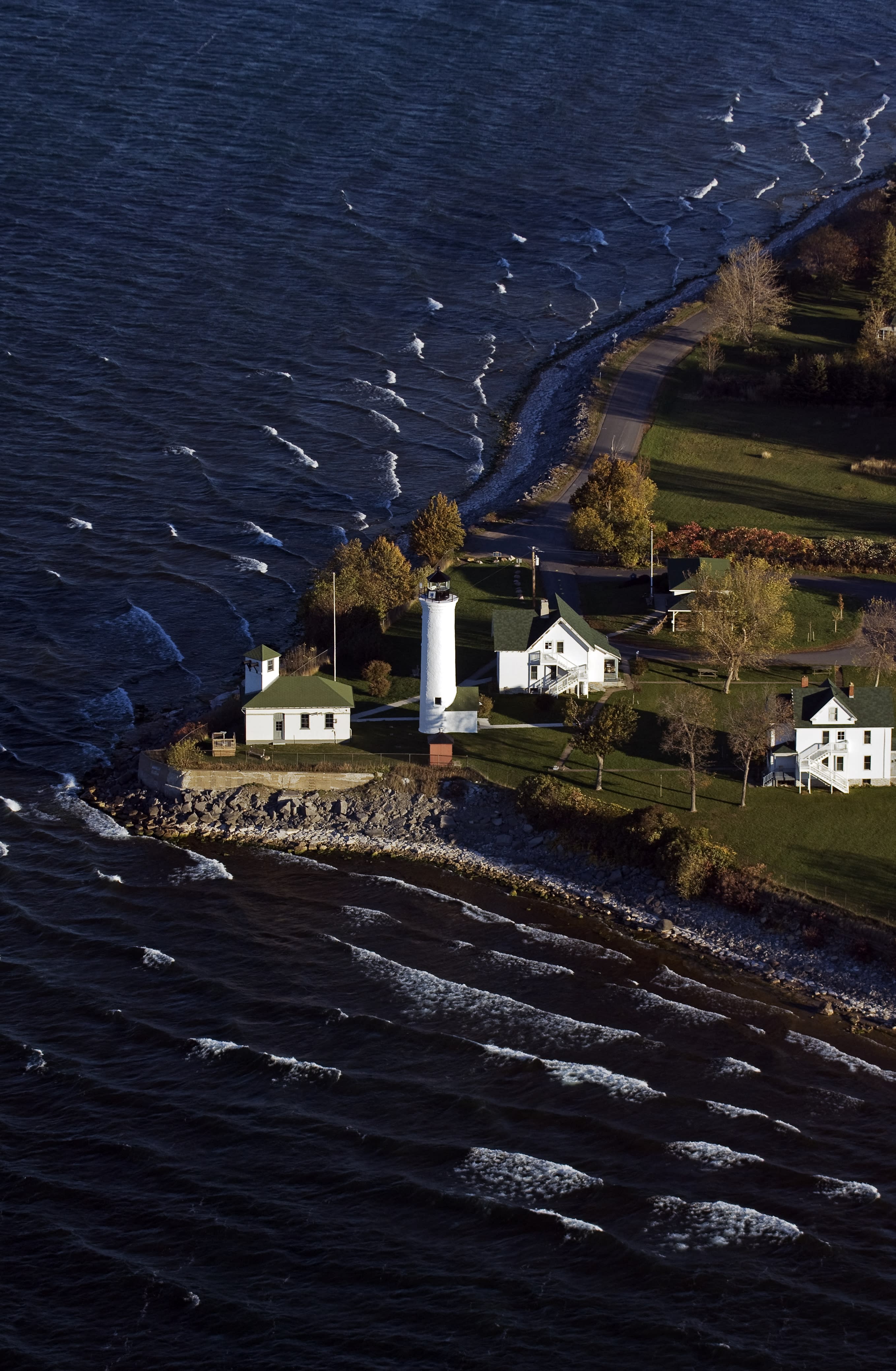 While you're in the Thousand Islands-Seaway region... Visit historic 1812 military sites in Ogdensburg, Sackets Harbor and Oswego, see a true American "hunting lodge" castle on an island, stay in a historic lighthouse, drive the Seaway Trail or cruise along the 500-mile coast while counting the nearly 2000 islands, large and small.

9. Beware the mighty muskellunge.  Nicknamed "waterwolves," muskellunge, like all pike, lurk in the shallows to ambush their prey. But they can grow to well over 40 pounds, have reportedly eaten small pets and even sunk their sharp teeth into a passing swimmer. Their solitary nature, size and strength make them a tough fish to find and a prized species to land. Those up to the challenge can head to Lake Chautauqua in the Chautauqua-Allegheny region. Many fish in the 40-50 inch class are caught each year on Lake Chautauqua.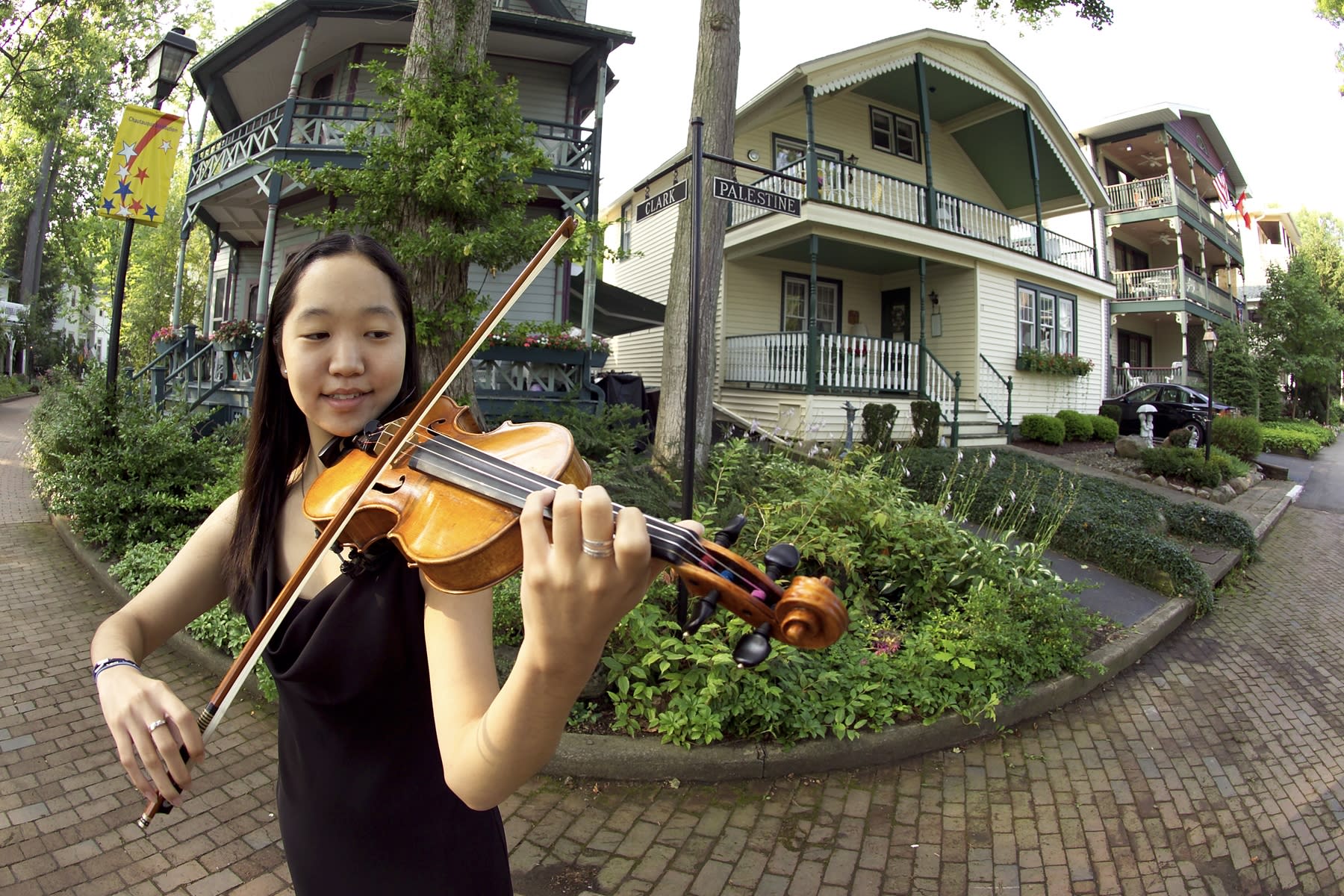 While you're in the Chautauqua-Allegheny region... Explore Amish country, thrill to the Aerial Park zipline, Sky High Adventure Park and Mountain Coaster at Holiday Valley, try horseback riding, catch a concert at Chautauqua Institution, get a glimpse of pre-contact Native American life at the Seneca-Iroquois National Museum.

10. Catch a leaping sprinter. Known for their fighting spirit, smallmouth bass often resist being reeled in with a series of bounding jumps and sprints. They are drawn to cold water regions of lakes and rocky stream beds. Spring-fed Otsego Lake and the Susquehanna River in the Central New York region offer excellent opportunities to fish for smallmouth bass, and several boat charter operators and parks in the Coopertown area offer fishing. Central New York is also home to Oneida Lake, (also shared by Madison, Oswego and Onodaga) whose largemouth bass earn it a spot among the top 15 bass fishing spots in the country by Bassmaster magazine. The Lake is also a popular tournament stop for professional anglers.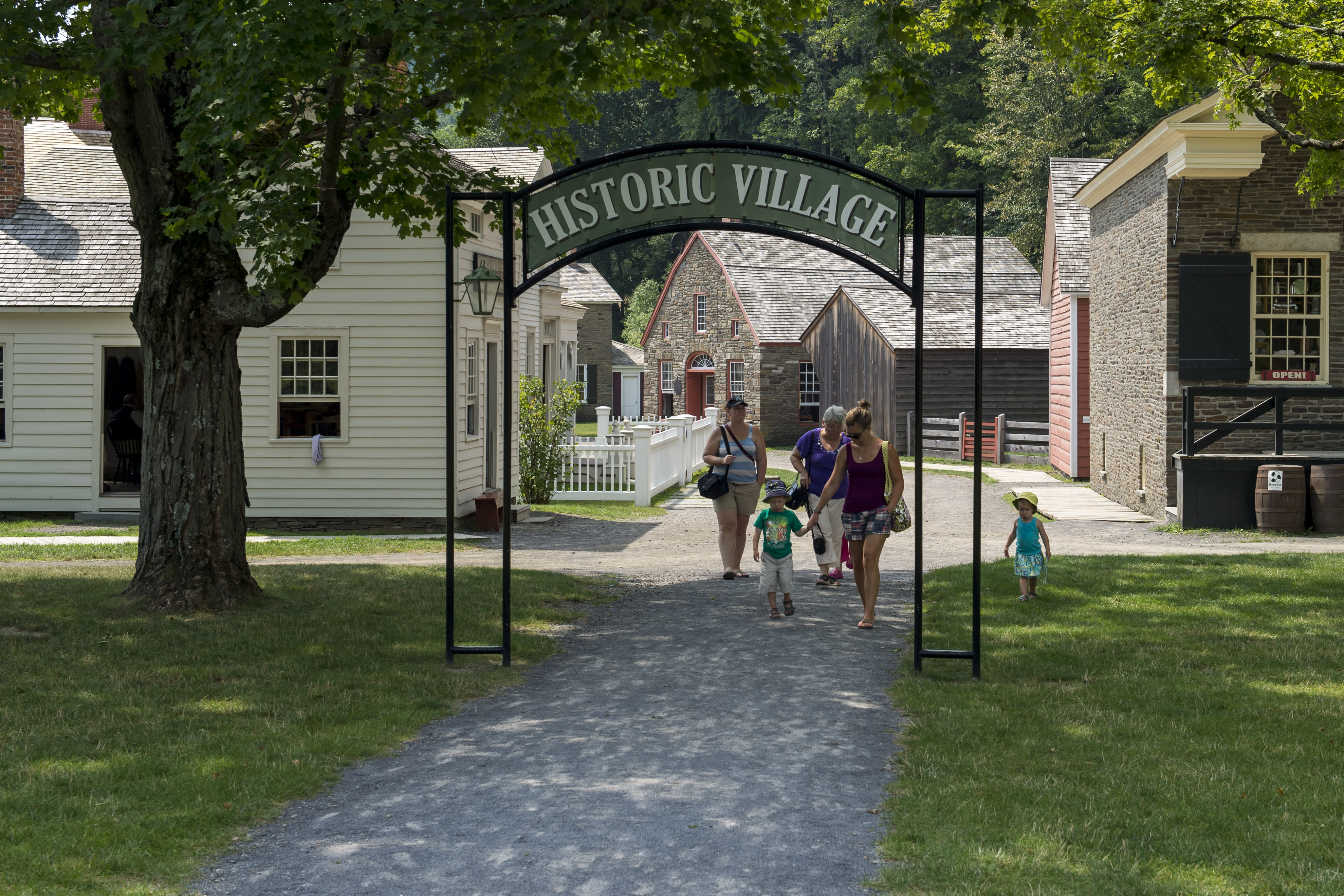 While you're in the Central New York region... Pay homage to your favorite team at the National Baseball Hall of Fame in Cooperstown, explore Howe Caverns and nearby Secret Caverns, visit the Farmers' Museum, a recreated 19th century village and farm.
Summer also brings a wide array of fishing events and tournaments.  *Details on fishing license requirements and other regulations along with fascinating in-depth info on the many species that call New York home are available at http://www.dec.ny.gov/.