Winter streets are cloaked in romance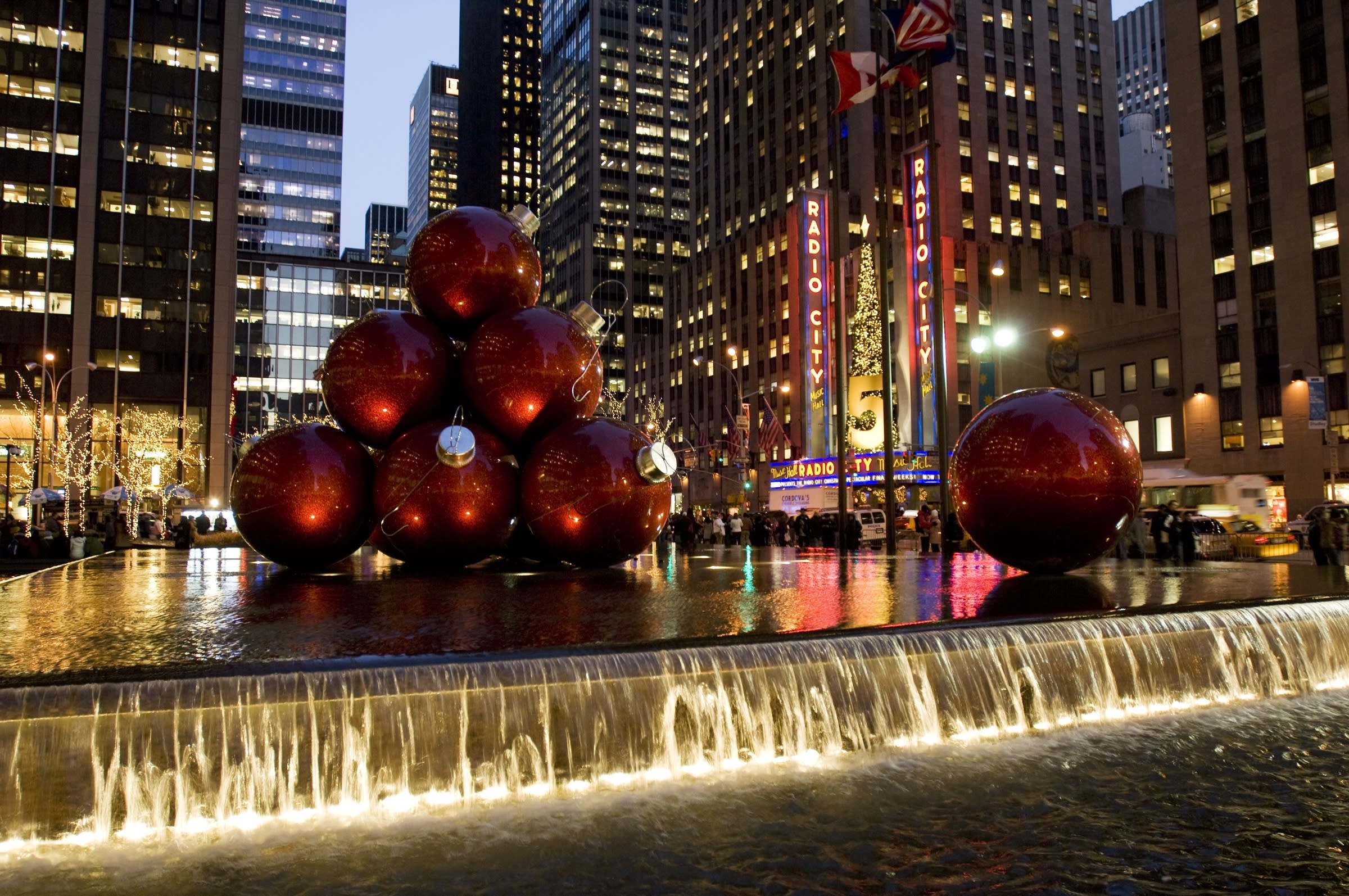 Feast your eyes on Fifth Avenue's holiday display windows. Invest an hour in a walk over the Brooklyn Bridge. Drag your sled to Pilgrim Hill or Staten Island's Clove Lake Park, or warm your bones in Central Park Zoo's Tropic Zone with sloths, mouse deer and tropical birds. Aquariums make a great first date or family outing. And on New Year's Eve, you know where the party is.
Shop the sidewalks
Splurge your way through SoHo shops like H&M and Prada for hot holiday sales. Browse pop-up markets in spots
like Columbus Circle, Grand Central Terminal and Union Square to score one-of-a-kind finds. Or chase some Sunday bargains at GreenFlea, the oldest and largest flea market in the city with 60,000 square feet of finds.

Take to the parks


Lace up for outdoor ice skating in Bryant Park, Van Cortland Park, Central Park and pretty much everywhere else, including Prospect Park's newly reopened Kate Wollman Rink at Lakeside Brooklyn. And don't forget that famous Rockefeller Center rink. Or simply stroll a park path. The snow monkeys, polar bears and snow leopards at Central Park Zoo are much livelier in the winter, and guides will happily point you along a Central Park Conservancy walk on themes like A View from the Past and Art of the Park.

Outdoor festivals and events
Macy's Thanksgiving Day Parade
kicks off winter here, and Times Square famously rings in the New Year, but that's just for starters. Snowy sidewalks lead to Chinatown's Lunar New Year street party and parade, and the world's largest St. Patrick's Day Parade. The New York Botanical Garden's annual Orchid Show is a big hit. Or watch model trains chug through a mini-NYC landscape at the Garden's Holiday Train Show, now till February 22, where a quarter-mile of track runs past models of the Statue of Liberty, Brooklyn Bridge, Yankee Stadium and dozens more landmarks.
On the wild side
For less conventional play, show off your skivvies with Improv Everywhere's annual No Pants Subway Ride in January, where passengers board subway cars citywide-minus their pants. All are welcome to brave the draft with
drink specials for the pantless. More modest partiers can channel their inner brat at January's Freeze Tag on Wall
Street where Blob-Tag, Wolf Sheep Rock and Red
Rover await all who choose to join in.
External links
Central Park
Central Park Zoo
Freeze Tag on Wall Street
GreenFlea
Improv Everywhere
Lakeside Brooklyn
Macy's Thanksgiving Day Parade 
New York Botanical Garden Holiday Train Show
New York City Ice Skating Rinks
Prospect Park
Rockefeller Center Rink