There are many exciting traditions and attractions to choose from in the Capital-Saratoga region. Along with architectural treasures and historic battlegrounds, you'll find revered music and dance traditions, fine art, and world-famous horse racing and polo dating back to the 1800s. Learn about Dutch settlement and Henry Hudson's famous ride up the river that would be named after him. Whether you stop in Troy, Saratoga Springs or Albany, you will find plenty to keep you entertained this summer.
Day One
Albany Heritage Area Visitors Center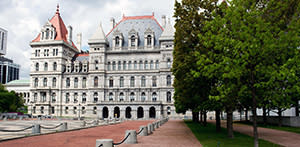 You can learn all about Albany's Dutch heritage and eclectic architecture in the gallery, and then pick up a map for a walking tour. Ask about tours of the Capitol, with its "Million Dollar Staircase" carved with 300 portraits of famous New Yorkers, and look for a few gargoyles and the faces of some of the mason's children blended into the designs. 
Troy Savings Bank Music Hall

With renowned acoustics, this historic gem in Troy has a long tradition of attracting the world's best musicians in classical, jazz, and traditional music. Before the show, you can browse through the neighborhood's shops and galleries or follow a walking tour to see the highest concentration of Tiffany windows per square mile in the US.
Day Two
Saratoga National Historical Park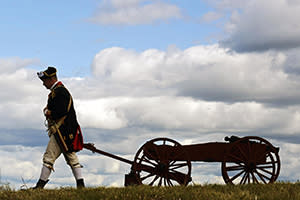 Head to Stillwater, and watch for signs to the Saratoga National Historical Park, where you can learn about local military history. The famous Battle of Saratoga, the turning point of the Revolutionary War, took place on these grounds about 15 miles from Saratoga Springs.
National Museum of Racing and Hall of Fame

Learn about the greatest Thoroughbreds the track has ever seen. Interactive programs present 300 years of horse racing history, a discovery paddock and tours.
Saratoga Polo

From July through early September, you can take in a world-class polo match, a Saratoga tradition since 1898. For $20 a carload, families and friends tailgate on the sidelines. Another option, still a bargain at $20 per person, is dressing up for admission to the clubhouse. You can splurge on champagne and a gourmet dinner under the white tents beside the polo field.
Day Three
Saratoga Race Course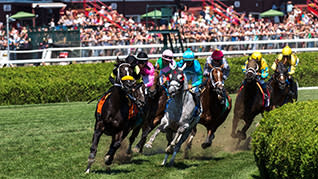 Get yourself a stylish hat (a Saratoga tradition) and head off to watch the Thoroughbreds run at America's oldest race course. If you arrive early, you can have breakfast trackside and watch the horses work out. After breakfast, go for a free 45-minute tram and walking tour of the track's historic backstretch area, watching the Paddock Show and Starting Gate demonstration. (Racing season runs from July 25 to September 7.)
The Roosevelt Baths & Spa

A drive along Saratoga Springs' stately Avenue of the Pines leads to this resort spa in Saratoga Spa State Park. Pampering visitors since the 1930s, the spa is historically elegant, yet totally up-to-date, with a fitness center and recently renovated facilities for bubbling mineral baths and other spa treatments. You'll find it just across the lawn from the Grand Dame, Gideon Putnam Hotel.
Saratoga Gaming and Raceway

Watch live evening harness racing year round. Additional entertainment at the Saratoga Racino includes Simulcast wagering from across the country, 1700 video gaming machines, two restaurants and a nightclub called Vapor, where you can dance the night away.
Day Four
Saratoga Spa State Park

Bring a picnic basket and walk the nature trails to see the many mineral springs and geysers. Among the few naturally carbonated springs in the country, Saratoga mineral water is steeped in legend and lore. In summer, you can go swimming at the park's Peerless Pool or Victoria Pool, the first heated pool in the US.
Saratoga National Golf Club

If you prefer golfing, Saratoga Springs has several highly rated courses.  Reserve a tee time at this historic gem with lush greens, vast views and the award-winning Sargo's restaurant.
Saratoga Performing Arts Center (SPAC)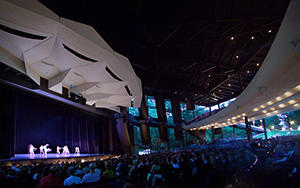 Take in an evening of performing arts in the amphitheater, with 5,000 reserved seats, or bring a picnic spread and stretch out on the lawn. SPAC presents a full calendar of nationally known musicians, and is also the summer home of the New York City Ballet and the Philadelphia Orchestra. Nearby, also on the grounds of Saratoga Spa State Park, the Spa Little Theater hosts the Homemade Theater and the Lake George Opera Festival that present year round plays and concerts as well as a summer opera season.