The Central New York Vacation Region invites craft brew enthusiasts across the nation to find out "What's on tap" in a collaborative tourism initiative launched today. The six-county Brew Central brings together the tastes, traditions and stories behind craft beer, hard cider and spirits in Central New York. Visitors can start their journey at www.brewcentralny.com.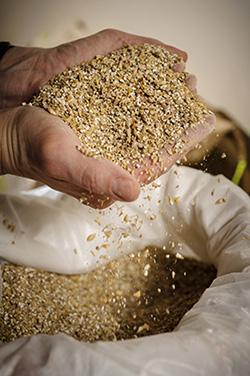 Just over a century ago, Greater Binghamton, Madison, Oneida, Onondaga, Otsego and Schoharie counties represented the hop capital of the country. Brew Central puts the region back on the map with a growing constellation of more than 30 breweries, craft-centric pubs, cideries, distilleries and wineries.

"This is a fantastic collaboration among six counties that are bound together by an incredible history and exciting present," Central New York Vacation Region Chair Kelly Blazosky said. "Our craft brewers and pub owners take a lot of pride in the region and Brew Central will share that with the world." 
The Brew Central campaign engineered by ABC Creative Group centers around a website featuring an exhaustive collection of resources for craft brew fans coast to coast and around the world. The mobile-friendly www.brewcentralny.com includes a definitive member listing, news and events in addition to an interactive map that helps users plan a trip.  
"ABC Creative Group is excited to be a part of this upstate New York craft brew renaissance and we know visitors will be too," said agency Owner and Creative Director Travis Bort. "These counties are rightfully staking the claim they are the craft brew capital of the country."  
Visit www.brewcentralny.com, like www.facebook.com/BrewCentralNY and follow @BrewCentralNY on Twitter to find out "What's on tap in Central New York."