Rated #1 of America's most beautiful cities by Budget Travel, New York City has the best of everything.  Breathtaking architecture, thrilling shows, fabulous food and shopping, world-class sports, and art treasures from around the globe-it's all here for you in the entertainment capital of the world!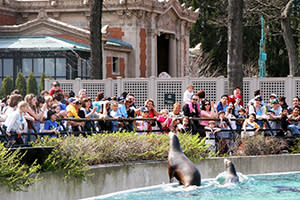 From Broadway musicals and Shakespeare in Central Park to the wild and woolly Bronx Zoo, the Big Apple has something for everyone. Discover legendary attractions and cutting-edge performances throughout the five boroughs. With landmarks like Rockefeller Center, the Empire State Building, Lincoln Center and the South Street Seaport, Manhattan packs more iconic sites into one compact area than any other place on earth.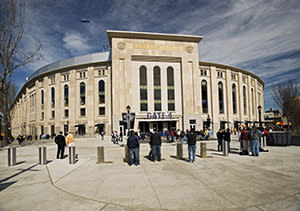 Take a ferry to Governors Island or stroll across the magnificent Brooklyn Bridge. Get a close-up view of giant octopuses and other watery wonders at the New York Aquarium on Coney Island's celebrated Boardwalk. Catch a game at Yankee Stadium in the Bronx, or cheer the Mets at Citi Field in Queens. See New York's famous skyline and the Statue of Liberty during a free ride on the Staten Island Ferry, and step into the 1700s at Staten Island's Historic Richmond Town.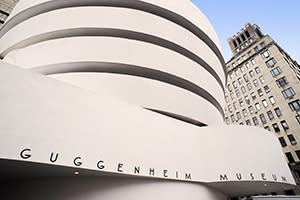 Along with palatial museums like The Met and the American Museum of Natural History, and modern architectural gems like the Guggenheim, there are hundreds of art galleries in unique neighborhoods from Chelsea, an art mecca beside the High Line, to cobblestoned DUMBO, a cultural hotbed near Brooklyn Bridge Park. Shopping options range from flagships like Saks Fifth Avenue, Barneys and Uniqlo, to the giant Brooklyn Flea, with everything from antique jewelry to farm-fresh produce. 
From streetcart kimchi to celebrity-chef cuisine at Mario Batali's Eataly, the dining's deliciously diverse. In the East Village, Narcissa's inventive menu features vegetables from the owner's upstate farm. Try the cheesecake at Junior's in Times Square, also known for massive burgers. Sample a slice at Lombardi's, America's first pizzeria. Brooklyn's another hotspot for authentic pizza, from Franny's to Grimaldi's. For dessert head to the famous Brooklyn Ice Cream Factory!