Feel liberated while you hike through New York State this fall. From the Appalachian Trail and Catskill Mountains to Adirondack Park, there is endless natural beauty - and foliage - across our great state, and now is the time to experience it!
Appalachian Trail        
Stretching form Maine to Georgia, 90 miles of the AT lies within New York State. Travel to the portion of the trail on Bear Mountain and wind your way along the Greenwood River, where you can stop along the way at the Trailside Museum and Bear Mountain Wildlife Center. Not only is this trail world famous, it's also a great spot for wildlife sighting and auburn to yellow foliage. 
Catskill Scenic Trail      
Head to Stamford for some high quality hiking in the Catskills region. Trek along the West Branch Delaware River, where you can find paths suited for beginners as well as more experienced hikers. Bring your bike or even horse - the paths are friendly to both.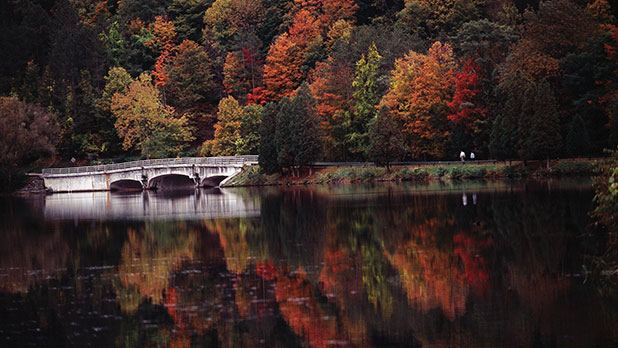 Allegany State Park Red House Area     
Travel to the Red House region of Allegany State Park where you will find miles of hiking as well as paved bike paths, boat and bike rentals, and sandy beaches for swimming and fishing. Known for its lakes and majestic camping experiences, Allegany State Park has both woodlands and pristine waters for fun spring and summer activities that can easily fill a weekend--or longer.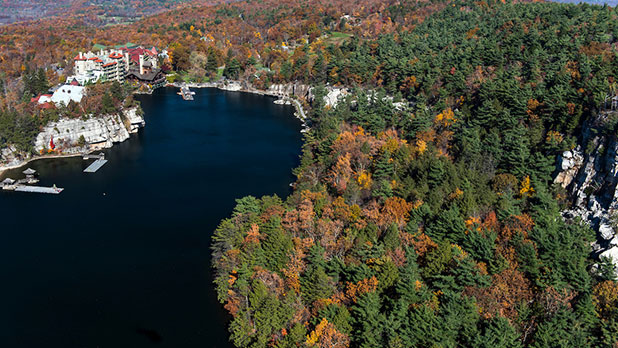 Mohonk Preserve      
How does a beautiful hike followed by a visit to a butterfly garden sound? Frommer's Travel Guide rated the 6,000-acre Mohonk Preserve as one of the best hiking trails in the state. Hike, climb, bike, horseback ride, hunt, camp and more along the Preserve trails. Keep an eye out for nature's subtle signs of spring, like new green shoots, beatles, or sap dripping from a nearby tree. Check out the Preserve's Butterfly Garden and exhibits before or after you soak in the fresh air.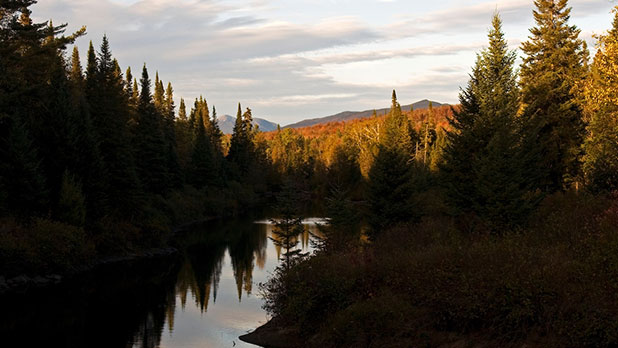 Mount Marcy    
Hike and climb to the highest point in New York State, the summit of Mount Marcy. Located in the heart of the Adirondack High Peaks region, the mountain offers 360-degree views of the region, including the peaks of the Adirondack range and the surrounding pine forest.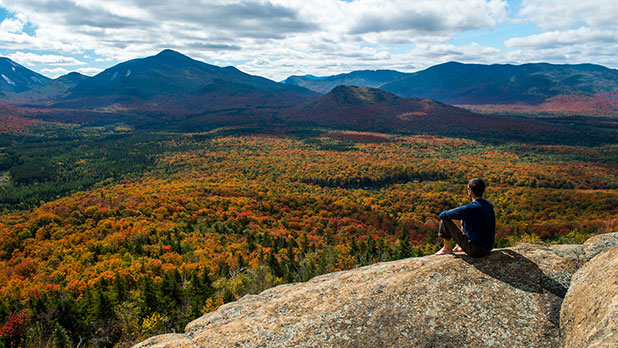 Adirondack Park    
Get a glimpse into the pristine and untouched world of the Adirondacks. More than 2,000 miles of hiking trails, 46 peaks and the remarkable Adirondack Coast await you throughout the park, providing a myriad of hiking opportunities.   
Mashomack Preserve     
Long Island's Mashomack Preserve on Shelter Island has more than 2,000 acres full of diverse habitats for plants and animals alike. Walk what has become a natural museum of ecosystems free from human interference. The Preserve was initially established to protect one of the most dense populations of breeding Ospreys on the east coast, so bring binoculars for bird watching. And leave your bike at home - only hiking is allowed to preserve the natural flora or fauna of the area.
Grindstone Island Preserves      
The fourth largest island in the Thousand Islands - Seaway region, Grindstone Islands Preserve has it all - wetlands, grasslands and forest. Stop by Potters Beach, one of the only naturally occurring sandy beaches in the region, to sunbathe and splash around after a long hike. The Grindstone Island Nature Trail winds its way from Canoe Point to Picnic Point State Parks.
Silver Mine Lake Trail   
Just 30 miles north of New York City is Harriman State Park - the second largest state park in New York. With 46,613 acres, 31 lakes, 3 beaches, and over 200 miles of hiking trails, where do you begin? The Silver Mine Lake Trail is an abandoned ski area. This leisurely wooded hike will take you to the top of Black Mountain, where you'll find a stunning view of the city's skyline amid the jaw-dropping beautiful autumn treetops.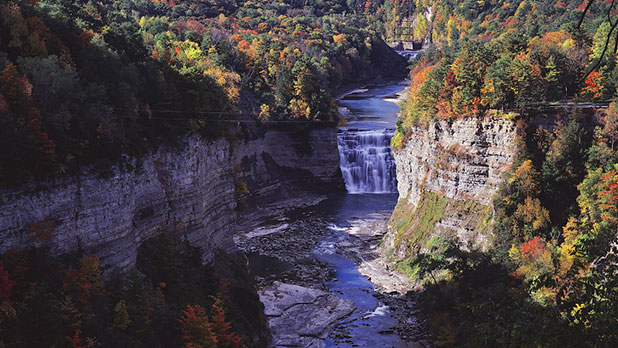 Letchworth State Park   
Known as the Grand Canyon of the East, Letchworth sits along the Genesee River just south of Rochester. Hike the canyon-with cliffs as high as 600 feet-or stroll Upper and Middle Falls for an upclose look at the cascading water. The river meets the 400-foot-deep gorge to form three major waterfalls - an especially gorgeous sight in the fall months.   
Share New York State adventures with us on Instagram and Twitter with #ILoveNY and #iSpyNY, and tag us on Facebook!