November means autumn is in full swing. Between Thanksgiving, apple picking and New York State's notoriously stunning fall foliage, there are endless reasons to adore this time of the year. Spend this month taking full advantage of New York's natural fall beauty with these 10 must-do activities.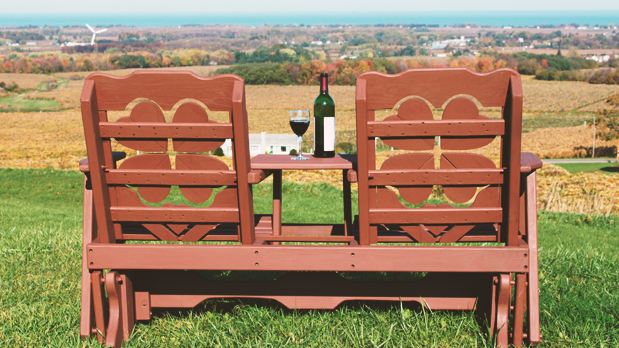 Food & Wine Festivals
Celebrate the fall harvest over two weekends of hearty fare and wine pairings at the Harvest Wine Weekends along the Lake Erie Wine Trail in Westfield. Three consecutive dates of fall flavors, two consecutive weekends in a row? What's not to love.
The only thing better than wine...is wine and chocolate. Check out the Syracuse Wine and Chocolate Fest to sample vinos from dozens of New York State's wineries and nibble on delectable chocolaty treats! It's a perfect way to spend a fall afternoon.
Nearly 100 delicious locally-crafted wine and food matches await you at Taste of the Hudson Valley, a food and wine pairing event held on the banks of the Hudson in Poughkeepsie. Note: come hungry.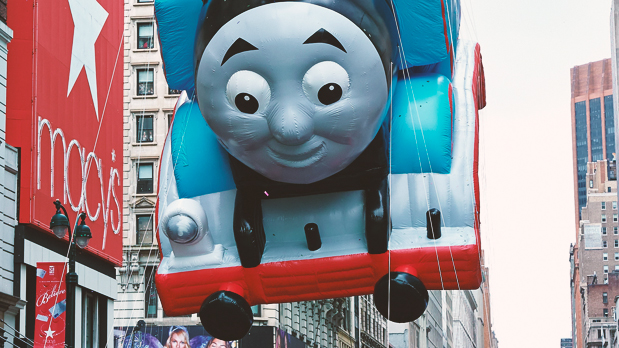 Thanksgiving Celebrations
Head to Manhattan on Thanksgiving Day to make lifelong memories. There is no better way to celebrate the holiday than with vibrant balloons and floats at the beloved Macy's Thanksgiving Day Parade. 
Check out Thanksgiving at the Farm to discover how rural New Yorkers celebrated in the 1840s. See traditional Thanksgiving foods prepared over the open hearth and ride the Empire State Carousel. It's educational and enjoyable for the whole family.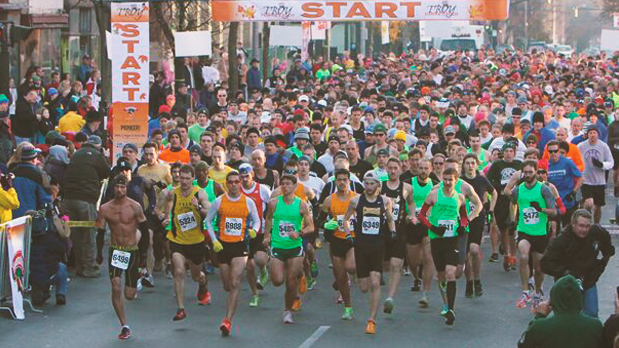 You've seen a turkey cluck, but have you ever seen one run a 5k? At the Troy Turkey Trot, no turkeys will be participating but thousands of runners will be. Come support participants - or participate yourself - at one of the four featured events: the 5k and 10k runs, the One Mile Turkey Walk and the Grade School Mile. It's the best way to celebrate Thanksgiving all the while making a pre-feast head start on burning off those Thanksgiving L-Bs!
More Fall Fun
Take a hike! No, really. Head to Hudson for the Beaver Moon Hike at Olana, an incredible moonlit hike led by environmental educator Fran Martino as she shares Native American stories and colonial folklore from the 19th century. It will be as educational as it is breathtaking.
Dust off your cowboy boots - the Adirondack Stampede Rodeo is back! The U.S. Championship Rodeo Foundation brings quality professional rodeo to Glens Falls for an unforgettable weekend of fun.
November is a month of giving thanks. Kick it off early with Military Appreciation Weekend at Adirondack Winery. Honor our veterans the weekend of November 5 in Lake George with spiced wine and free tasting sessions for all former or current military personnel.
While we will spend each day of this month savoring beautiful autumn, we can also give a wink and a nod to December's steady approach with Capital Holiday Lights in the Park in Albany. Starting November 19, you can enjoy more than 125 light displays throughout Washington Park. All proceeds benefit the youth programs of Albany Police Athletic League.
Don't forget to post photos of your New York Fall adventures on Instagram and Twitter with #NYLovesFall and #ILoveNY and tag us on Facebook!