Fete America's birthday in style this year. With Independence Day celebrations, music festivals and beach getaways, New York State is the place to revel in that red, white and blue this 4th of July weekend. And with the holiday on a Monday, you should start planning your three-day escape now!
1. Macy's Fourth of July Fireworks Spectacular
The annual Macy's Fourth of July Fireworks Spectacular makes its return to the East River, viewable from both Manhattan and Brooklyn. Light up your 4th of July and watch from one of NYC's most famous landmarks - the Brooklyn Bridge!
2. Syracuse Jazz Festival
Celebrate an American art form at the largest free jazz festival east of the Mississippi. Groove to the sweet sounds of jazz the weekend leading into the Fourth, with headliners including Michael McDonald, Trombone Shorty & Orleans Avenue, and the Mavericks.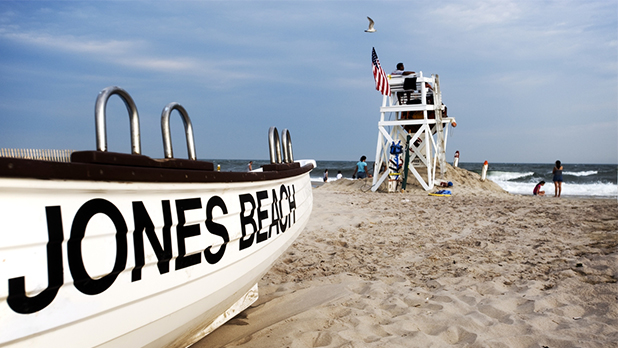 3. Jones Beach State Park
Spend your weekend on this dreamy Long Island beach soaking in the sun and surf. Sprawl along over six miles of sand, where you can swim, surf, boat, fish and even birdwatch! Don't miss the fireworks extravaganza over the water on the evening of July 4.
4. Independence Day Celebration
Looking for a more traditional Fourth of July celebration? Head to Staten Island for a patriotic day of ice cream and other tasty treats. Kids and families can even take part in a dramatic reading of the Declaration of Independence.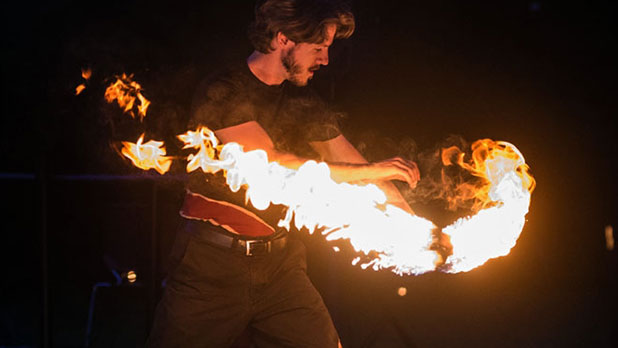 5. A Night on Fire
This weekend-long event gives a whole new meaning to the word "fireworks." Travel to the Hudson Valley to celebrate Independence Day with a choreographed display of fire arts (yes, we said "fire"). Seven flame-eating, fire-wielding performers will twist, turn, juggle and dance you all the way into the 4th of July.
6. Independence Day Weekend
Celebrate Independence Day in Ticonderoga - the very ground where soldiers fought to secure our freedom. See how American soldiers of 1777 celebrated after a bitter siege against British and German soldiers. Don't forget to check out the musket and cannon demonstrations!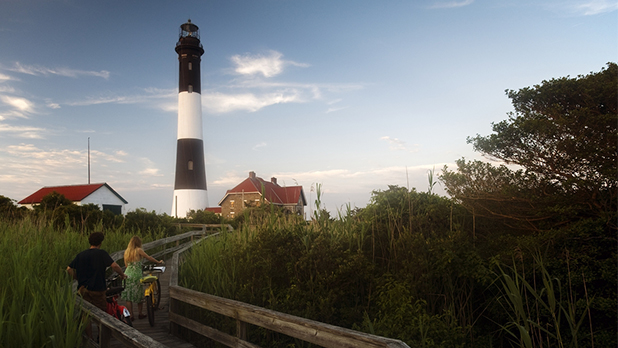 7. Fire Island National Seashore
How does spending your Fourth of July weekend exploring a maritime forest sound? Head to Fire Island for a relaxing Independence Day spent in an enchanting collage of coastal life and history. Make sure to pay a visit to the Fire Island Lighthouse on the western end of the island. Built in 1858, the edifice is a historical treasure trove representative of our country's maritime past.
8. Old-Fashioned Independence Day
Go old school this Independence Day in Germantown. Celebrate with 18th-century arts and crafts, reenactors, music and a delicious spread of foods. You'll have fun - and learn a little about New York history!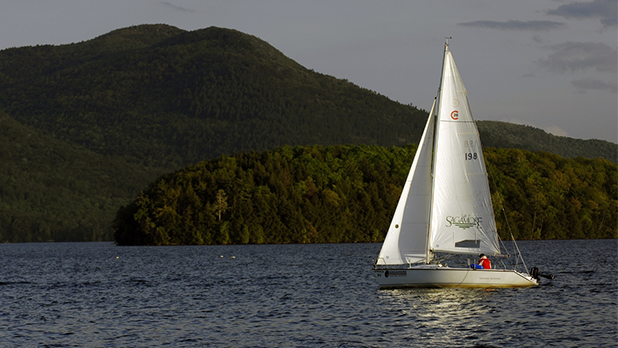 9. Lake George
Relax waterside at Lake George this 4th of July weekend. The beauty of the region's mountains juxtaposed with lakes is breathtaking in the summertime. Fish, splash and play, then watch the village's fireworks display (you'll be able to watch from all along the waterfront).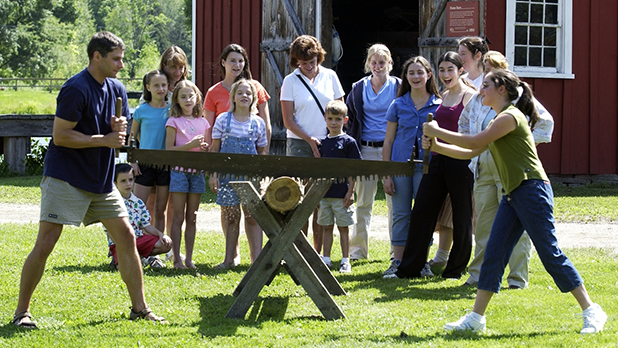 10. Independence Day Celebration at Hanford Mills Museum
Celebrate our country's birthday the old-fashioned way. Play and laugh in East Meredith with a children's fishing derby, sack races, tug-of-war and frog-jumping contests. With live music, food and more - it's the perfect way to spend Independence Day with friends and family.
Don't forget to share your Father's Day trip with us! Share New York State pictures on Instagram and Twitter with #ILoveNY and #iSpyNY and tag us on Facebook!