Attention New Yorkers: There's an easy escape from the winter cold. Retreat to the great indoors at these bliss-inducing spas where heated pools and massages will melt away your mid-winter chill. After an afternoon - or a weekend - at these calming retreats, you'll have no trouble facing the snowy season. 
10. Gurney's Inn and Spa  
Bask in beachy serenity with this hideaway in Montauk. Gurney's seawater spa offers your favorite treatments, including everything from mud baths to sports massages. A state of the art fitness center offers something for those that want to be a little more active, so there's no shortage of things to do.
9. Mirbeau Inn and Spa 
Although the address may say Skaneateles, you'll swear that you're in the French countryside when you arrive at the Mirbeau Inn and Spa. Designed with a distinctly European flair, you can soak in the healing waters, then enjoy a fine meal on a pond right out of a Monet painting.
8. Aire Ancient Baths 
More like a faraway resort than a bath house, the Aire Ancient Baths are rooted in Spanish tradition. In downtown New York City, you can do everything from spa treatments to taking in a world class concert. Feeling healthy was never so entertaining.  
7. Belhurst Castle 
Nothing completes a trip to the spa like a glass of wine! Geneva's Belhurst Castle offers not only spa treatments, but a winery and dining options. If you're looking for a full-package getaway rather than a weekend at the spa, you'll find everything you want at this fairytale come to life. 
6. Copperhood Retreat and Spa 
Tucked away in the Catskills Mountains, the town of Shandaken is home to one of the most relaxing spa escapes in the state. In addition to spa services, the retreat caters to weight loss, detox and focuses on inner healing so you feel (and look) your best.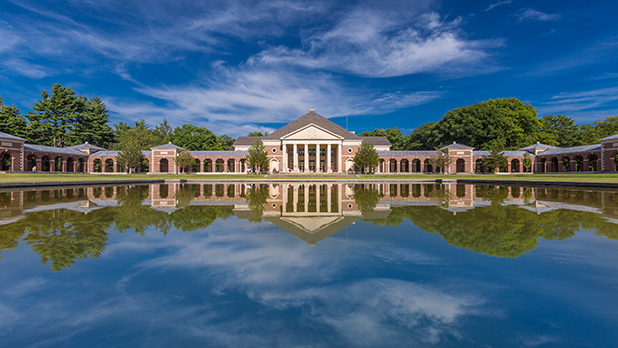 5. Roosevelt Baths and Spa 
At the Gideon Putnam in Saratoga Springs, the Roosevelt Baths and Spa was established in 1935 and has been helping visitors find inner peace ever since. Mineral baths, facials and body scrubs can be enjoyed just as they were nearly 100 years ago. Thanks to President Theodore Roosevelt's tireless efforts to preserve Saratoga Springs, everyone can relax and enjoy the historic atmosphere.
4. The Sagamore Resort 
The Sagamore on Lake George isn't just secluded - it's on its own island! This jewel of the Adirondacks offers spa treatments as well a salon so that you can look and feel your best. Although if you are feeling more active, there are fitness activities on offer, including an indoor pool and a gym. With a majestic view of the lake, you couldn't ask for a more beautiful winter wonderland.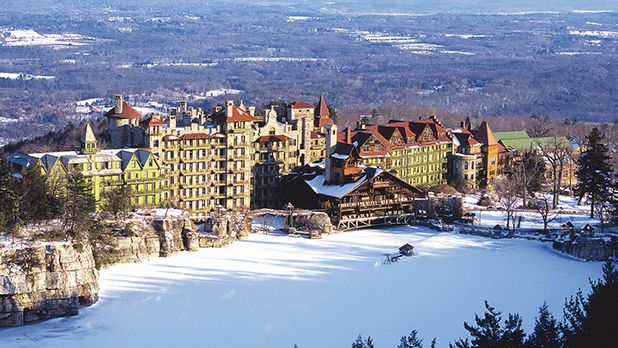 3. Mohonk Mountain House 
Named one of the top 100 hotels in the world by Travel+Leisure, this is truly a treasure high in the hills of New Paltz. Part ski lodge and part spa, Mohonk is ideal for those who truly want to get away during the colder months. There are fantastic overnight deals available, but you might only need a day pass to feel refreshed and ready to take on anything.
2. Woodcliff Hotel and Spa 
Situated in Rochester near the pristine Finger Lakes, the Woodcliff Hotel offers everything from golf to shopping as well as spa treatments to die for. It's the perfect place for a solo trip, a family getaway or even for brides-to-be to have a bachelorette vacation. Choose from several all-day treatments, including men's and mother-daughter options, then cozy up to the fireplace and shake off the winter blues.
1. Mirror Lake Inn Resort & Spa 
This Lake Placid oasis is like something out of dream. Rated No. 1 on TripAdvisor, the spa offers a variety of body scrubs, facials, mani-pedis and more, as well as three restaurants, so you never have to leave! Package deals are available for couples and families.
Don't forget to post photos of your New York winter adventures on Instagram and Twitter with #iSpyNY and tag us on Facebook!