Celebrate Father's Day with weekend trips and events around New York State. Show your dad how important he is today, and everyday, by making memories at these awesome New York spots!
Dad's Dollar Day at the Buffalo Zoo
Animals lovers and explorers alike will love spending Father's Day at the Buffalo Zoo where dads gain entry for just $1! Don't miss out on this weekend bargain to see the zoo's stunning animals including lions, elephants, polar bears and more. 
Historic Palmyra's Heritage Weekend
Travel back to one of the prime historic eras of New York State. Navigate to the Historic Palmyra's Heritage Weekend over Father's Day weekend to get an exclusive look into the five museums in Historic Palmyra. Learn all about the Erie Canal, General John Smith and more.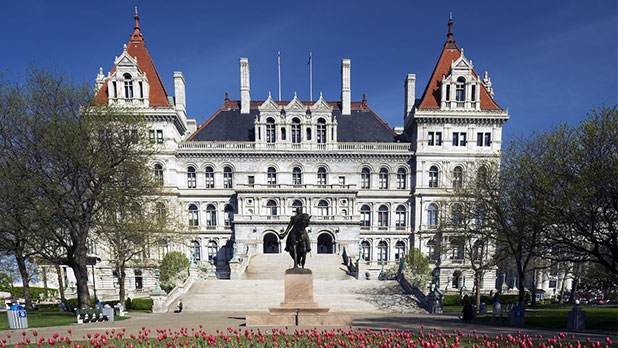 Path Through History Weekend
Discover the people and places that shaped New York State History. Spend this Father's Day on the Path Through History Weekend with hundreds of events showcasing various historic and cultural destinations throughout the state. From history museums to forts to military landmarks, you and your dad won't be able to see enough.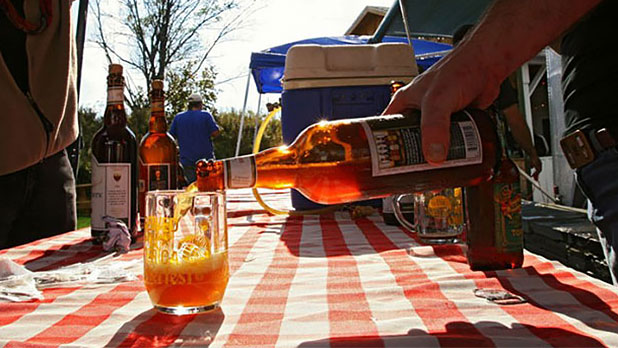 8th Annual American Craft Beer Fest
Refreshing craft beer, barbeque, live music and the Catskill Mountains--this is a pretty amazing day. Head over to The Andes Hotel where the 8th Annual American Craft Beer Fest will be serving up local brews and tasty barbeque from 2-6pm the Saturday before Father's Day--what a perfect way to kick off the weekend, right?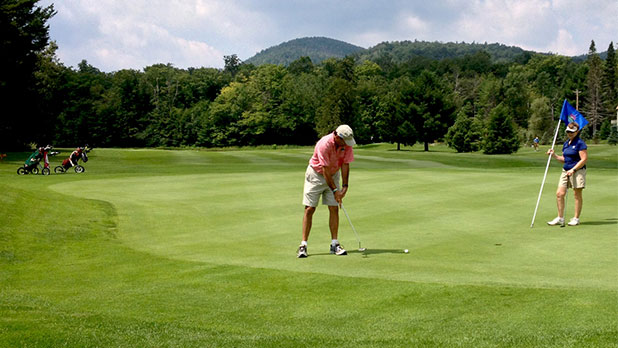 New York Golf Trail
If your dad is a golfer, or just a sports lover, treat him to a day on the green--celebrate Father's Day on the New York Golf Trail! Spend all day hitting pars and birdies amidst a beautiful summer landscape.
25th Annual Father's Day Car Show
Calling all grease monkeys--the Finger Lakes is your spot for gorgeous views, art and classic cars. Emerson Park in Auburn will display the perfect mixture of cars, including street rods, antiques, classics and muscle cars. Check out the show then explore beautiful Owasco Lake near by. 
Niagara Falls Music and Arts Festival
Head to the annual Niagara Falls Music and Arts Festival to hear musicians and bands including jazz, classical, rock and more in addition to artists from around the state and country! Soak in the beautiful scenery, taste wine, be awed by street entertainers and groove all weekend long.
Father's Day Focus Tour
If your dad is a history-buff or handyman, he'll love this trip back in time. On Staten Island, head to Historic Richmond Town to see how Dad's toolbox has evolved over the centuries at the Father's Day Focus Tour. Spend the day discovering tools used by fathers as long ago as the 1600's.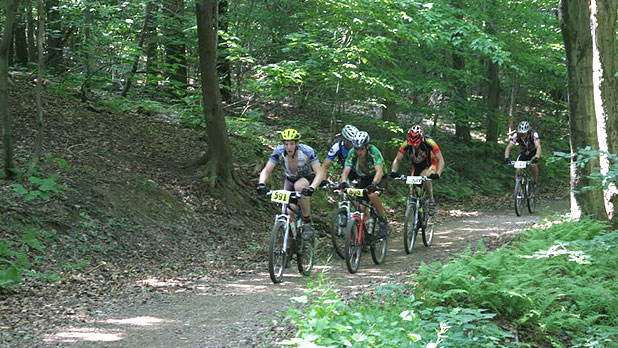 Annual Raccoon Cycling Festival Weekend   
Cruise through lush forests and mountain trails at Allegheny State Park this Father's Day. Get his adrenaline pumping at the Annual Raccoon Cycling Festival Weekend where a variety of races kick off Saturday morning at 9:30am in the great outdoors.
Northeast Classic Car Museum
View over 170 classic and vintage automobiles at the Northeast Classic Car Museum. Get your photo taken with dad in these slick cars to remember the day and tour the exhibits including Cars Made in New York State, Fabulous Franklins and the Post-War Collection. Be sure to check out film screenings as well as the WWI and WWII aircraft engine displays! 
Happy Father's Day!
Don't forget to share your Father's Day trip with us! Share New York State pictures on Instagram and Twitter with #ILoveNY and #iSpyNY and tag us on Facebook!