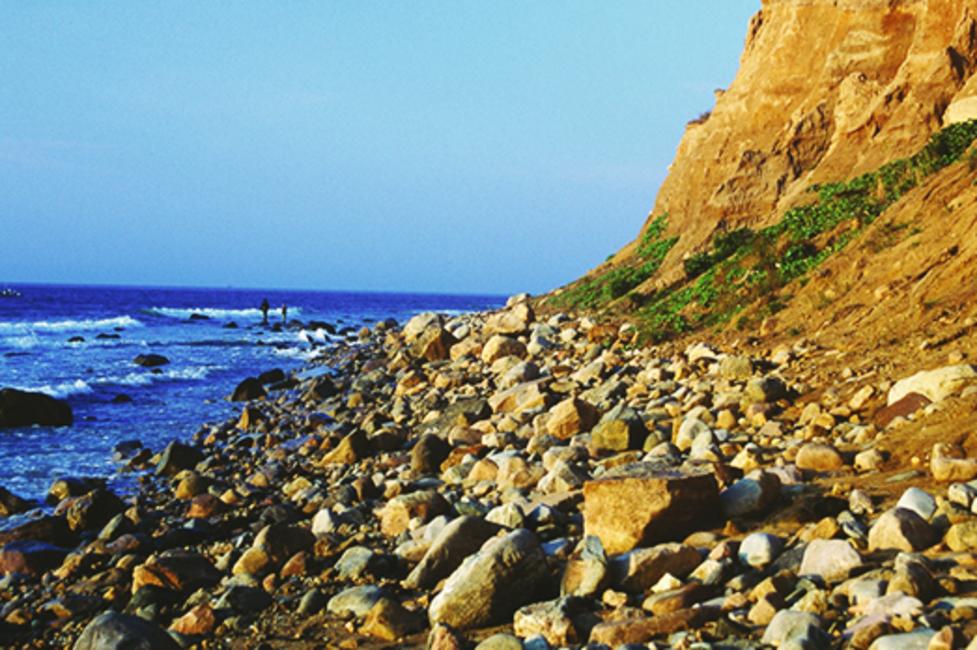 Happy Spring! The sun is out, the ice is melting and we can finally stop start smiling at the thought of heading outside. We know you've been saving up all winter for a great summer getaway – so we created a list of awesome spring activities across the state that won't break your bank.
Below find our list of top places to go, things to do and sights to see in New York State that are completely FREE.
1. Experience the Big Apple by foot.
Get an intimate view of Manhattan on a Free Tour by Foot. Learn city and state history, meet fellow travelers and see what NYC is really made of!
2. Climb New York State's tallest mountain.
Head to the Adirondacks High Peaks Wilderness Area and hike New York State's tallest mountain, Mt. Marcy. Have a 5K-mile high picnic once you reach the peak.
3. Let Ithaca's towering waterfalls take your breath away.
From small cascades to thundering falls dropping hundreds of feet, Ithaca is home to more than 100 majestic waterfalls that will knock you off your feet.
4. Ignite your mind at the MoMA.
Spend a Friday night at the Museum of Modern Art in NYC gratis admission and be transported. From architecture and design to painting to film, MoMA offers an internationally-acclaimed overview of modern and contemporary art that will blow your mind wide open. Admission is only free Friday nights from 4-8 p.m.
5. Indulge in a Coastal Kaleidoscope.
Head to Fire Island National Seashore to get a break from it all and immerse yourself in an enchanting collage of waves, sand dunes and maritime forests.
6. Experience Yaddo Gardens.
Formal rose and rock gardens are just the beginnings of the magnificent working arts community of Yaddo Gardens in Saratoga. See shows, exhibitions and performances of a lifetime for free all year round.
7. Get a sugar high at the Marathon Maple Festival.
Celebrate New York State's maple season with food, entertainment and more maple syrup than you know what to do with.
8. Brunch en plein air at Bear Mountain State Park.
Do Sunday morning brunch with a view at Bear Mountain State Park, where hiking trails, fishing and other outdoor pursuits await. Maybe even do a little landscape painting?
9. Catch a butterfly at Albany Pine Bush Preserve.
Wander the scattered pines and find butterflies and other wildlife lurking amid the prairie grass and wild flowers. Look for rare Karner Blue butterflies – they call the preserve home.
10. Fly a kite at Glimmerglass State Park.
Just eight miles outside of Cooperstown, Glimmerglass State Park overlooks Lake Otsego. Hike the partially wooded trails and bring your kite - the breeze that gently blows off the lake is perfect for kite-flying and wind-surfing alike.
11. Play with farm animals for a day.
In April, head to Washington County for the day for a weekend-long free fiber tour. Jump from farm to farm and play with alpacas, llamas and lambs alike, then watch spinning, knitting and felt demonstrations.
12. Rock climb at the Shawangunks.
Named the East Coast's greatest rock climbing by National Geographic, the Shawangunk Mountains are a 12-mile long escarpment overlooking the Hudson River Valley. Stretching 12 miles long and 300 feet high, you could spend weeks climbing the 'Gunks' and never get bored.
13. Fish at Alma Pond in the Allegheny Region.
Spend the day (or week) bird-watching and fishing at Alma Pond, ripe with largemouth bass, carp, panfish and bullhead alike. Wade in the water or fish from the shore - you're sure to see many species of colorful birds as you enjoy the peaceful water.
Note: fishing in New York State requires a fishing license. If you do not have one, you can purchase a one-day pass online for $5-$10.
14. Swim Sandy Beach.
Take a swim or paddle at Sandy Beach, in the Thousand Islands-Seaway region. It's the only significant freshwater dune site in the Northeastern US.
15. Find peace in the Catskills.
Wander a breathtaking vista or sit on a quaint covered bridge over a babbling brook and soak in all the fresh air and calm vibes that springtime in New York State offers. If you're lucky, you'll cross paths with wild deer!
Don't forget to post photos of your New York getaways on Instagram and Twitter with #ILoveNY and #iSpyNY and tag us on Facebook!