Fall seems to evoke the desire for family fun and adventures.
Spanning eleven lakes and nearly 9,000 square miles, the Finger Lakes region offers so many opportunities that choosing the right ones can be overwhelming. It can be a challenge to find the right balance between finding enough activities to keep the kids busy, but not so much that you're worn out too.
Spending time outside this time of year is usually a top choice for family activities due to the gorgeous foliage at every turn, cooler temperatures and endless number of seasonal outdoor activities.
So when you're thinking about your vacation this fall, plan an unforgettable weekend of family adventure in New York's beautiful Finger Lakes. Each day begins in the quaint village of Penn Yan, centrally located near Keuka Lake, between Canandaigua and Seneca Lakes. Pick and choose what will work best for your family, but don't forget to take a moment to capture the lake views, hills and gorgeous colors of changing leaves between adventures!
SATURDAY
9am: Breakfast at Penn Yan Diner or The Wagner Restaurant
Ask anyone in Penn Yan where to eat breakfast, and it's likely you'll hear a recommendation for both of these spots.
The Diner is a small step back in time, and your kids will be delighted to watch their breakfast being made while sitting at the counter! The Diner staff are friendly and fast, and if you can find a seat, the food will knock your socks off. The Wagner also promises a quick meal and a full menu. These restaurants are family friendly and (conveniently) located directly across the street from each other.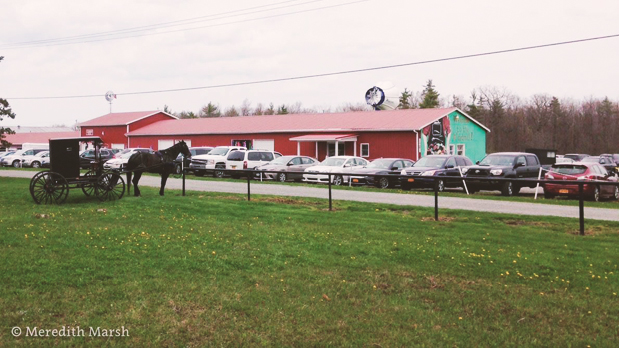 11am: Explore the shops at The Windmill Farm & Craft Market
The Windmill is about halfway between Penn Yan and Dundee and is open Saturdays only. Spend a few minutes browsing Mennonite and non-Mennonite craft booths, baked goods, antiques, apparel and more (there are even horse-pulled wagon rides sometimes!). If you need a bite to eat, there are plenty of options for snacks or meals.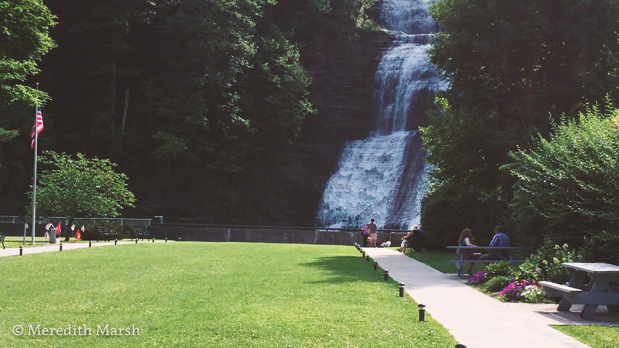 2pm: Hike the Gorge at Watkins Glen State Park
Watkins Glen State Park is a classic Finger Lakes adventure with a path (and lots of steps!) winding over and under 19 waterfalls. Hike all the way up, or partway - whatever you're family is up for. Your kids will think walking under a waterfall is pretty cool!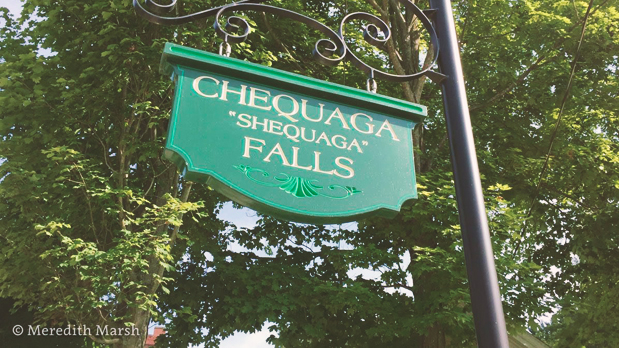 Not in the mood for a hike, but still want to get up close to a breathtaking waterfall? Head down to Montour Falls to see the 156-foot Shequaga Falls. This is a quick trip for tired kiddos (and parents), but gets you close enough to the waterfall to feel the mist!
When you're in the mood for dinner, head to the Seneca Lodge. A favorite among locals and vacationers for over 50 years, this Adirondack-style lodge is located right near Watkins Glen State Park and is a family friendly restaurant.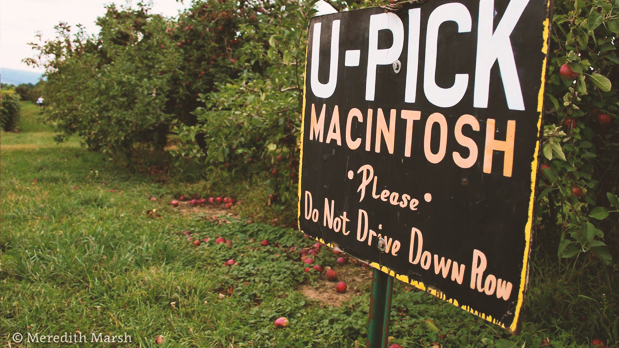 SUNDAY
9am: Wager's Cider Mill for Cider and Cider Donuts
Cider and Donuts on Sunday Morning has been a family tradition since I was a kid. Follow the aroma to Wager's where you can grab fresh donuts (classic cinnamon & sugar, chocolate frosted, coconut, or maple frosted) and cider.
It's likely that they'll have a crew pressing apples, and they are more than happy to show your kids how the system works (it's really cool!). Pick up a peck of freshly picked apples while you're here, or stop up to Apple Barrel Orchards and pick your own!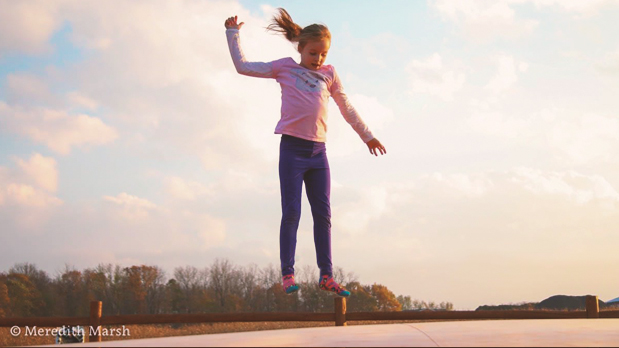 11am: Hours of fall fun at Pick'n'Patch or Long Acre Farm
There are activities for all ages at Pick'n'Patch: hayrides, corn maze, pumpkin house, a barnyard, corn cannon, and a kiddie train. My kids' favorite is the oversized pillow, "Barnyard Bouncer". This is a good place to choose your perfect pumpkin, too - they often have all kinds of shapes, colors, and sizes to choose from.
Long Acre Farm offers similar family experiences - pumpkins, mazes, and hayrides, plus gemstone panning!
2pm: Take a Fall Sky Ride at Bristol Mountain
If you have been longing for breathtaking views, this is your chance. The winding roads along either side of Canandaigua lake are ideal for leaf peeping! Ride a chairlift to the top of Bristol Mountain to take in the views of the Bristol Hills and valley–this is a perfect way to experience fall in the Finger Lakes. Sky rides are 15-20 minutes, Saturdays and Sundays only (through 10/25) and suitable for the whole family (wee ones will need to be strapped into their car seat on the lift).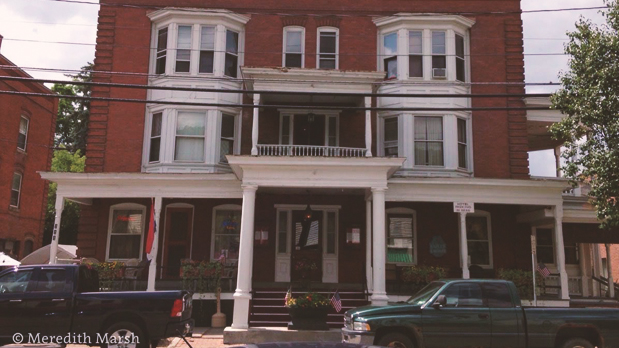 When you need to feed your hungry bunch, head to Naples and grab dinner at Bob & Ruth's Vineyard Restaurant, or check out any number of family friendly restaurants like Roots Cafe, or The Naples Hotel (which is rumored to be haunted).
This is a packed 48 hours in the Finger Lakes if you ask me - especially with kids in tow! The region is so full of opportunities at every turn, you won't be disappointed to spend some time making memories here. Your kids will appreciate spending time outdoors and will likely create lifelong memories!
Getting there:
From NYC: 5 hours

From Boston: 6 hours 20 min

From Philadelphia: 6 hours

From Toronto: 6 hours
To learn more about Meredith's adventures in the Finger Lakes, visit her website.
Don't forget to post photos of your New York adventures on Instagram and Twitter with #ILoveNY and #iSpyNY and tag us on Facebook!