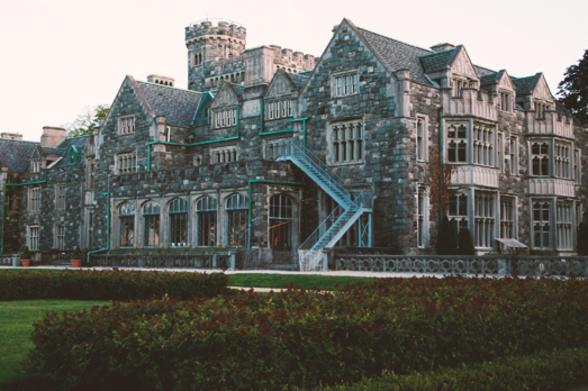 The Gold Coast region of Long Island is home to historic Gold Coast mansions, world-class shopping, sprawling beaches, vibrant parks and some of the best restaurants you'll find anywhere in the United States.
As a regional festival, the Gold Cost International Film Festival brings Long Island communities together. Located on the charming Long Island North Shore in the town of North Hempstead, the GCIFF showcases the work of exceptional filmmakers, both established and emerging, and provides the public with an insider's view of the film industry. Experience the wonders of New York's own Gold Coast this fall.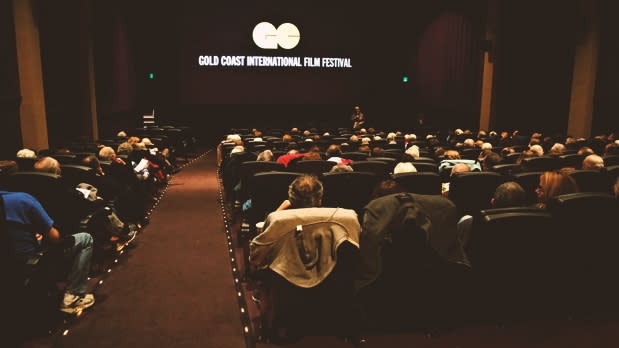 FRIDAY: November 13
The Gold Coast International Film Festival has three great films on Friday night. There is something for every movie lover. 
THE CHEF'S WIFE: (Long Island premiere), a crowd pleasing, screwball tragi-comedy from France featuring French movie stars and Michelin-starred cuisine (Roslyn Bow Tie Theater, 6:30pm) 
WE ARE TWISTED F*CKING SISTER: (US premiere), a mesmerizing, wickedly appealing, and never-before-told story of the first ten grueling years leading up to Twisted Sister's legendary career, followed by a Q&A with Director Andrew Horn and Twisted Sister members Jay Jay French, Mark "The Animal" Mendoza & Co-Manager Joe Gerber. (Port Washington Bow Tie Theater, 7:30pm) 
TUMBLEDOWN: (Long Island premiere), a delightful rom-com anchored by charming lead performances by Rebecca Hall and Jason Sudeikis (Roslyn Bow Tie Theater, 8:45pm)
For dinner before or after the movies – visit Wild Honey in Port Washington and enjoy the special Gold Coast Film Festival Price Fix menu .And if you want to make it a late night, join Festival audiences after the screening of the Twisted Sister film at Sullivans Quay for drink specials, music and fun!
SATURDAY: November 14
Start the day outdoors visiting Clark Botanical Garden in Albertson or the Sands Point Park and Preserve (Port Washington), or indoors at the Nassau County Museum of Art (Roslyn). Take a stroll along the Port Washington Marina and grab lunch in one of the many great spots in Port Washington or nearby Manhasset. If golf is more your style – book a tee time at the famed Harbor Links Golf Course (Port Washington).
Then take your pick of great films in the afternoon. Here are just a few options:
LANDFILL HARMONIC: An amazing and inspirational documentary about The Recycled Orchestra, a Paraguyan youth group playing instruments made entirely out of garbage (2:00pm, Soundview Port Washington) followed by an Interactive Q&A with Dr. Dale Stuckenbruck and the ECO Orchestra from the Waldorf School of Garden City. You can learn how to make a carrot out of clarinet!
LISTEN TO ME MARLON: Featuring exclusive access to Brando's previously unseen and unheard personal archive, including hundreds of hours of audio, this film sheds light on the artist and the man. "The definitive Brando. In his own words." (3:30pm, Manhasset Bow Tie)
MIND/GAME: THE UNQUIET JOURNEY OF CHAMIQUE HOLDSCLAW: A film by two-time Academy Award nominee Rick Goldsmith about Chamique Holdsclaw, who became the best and most famous women's basketball player on the planet until her career was derailed by depression and near-suicide. There will be a Q&A following the film with Rick Goldsmith and Chamique Holdsclaw and North Shore-LIJ Health System distinguished experts in psychiatry, sports medicine and women's health. (3:30pm, Soundview Port Washington)
WHEN I LIVE MY LIFE OVER AGAIN starring Christopher Walken and Amber Heard (5:00pm, Soundview Port Washington) MUSTANG: The Long Island premiere of France's official submission to the Academy Awards. (6:00pm, Soundview Port Washington)
Then, grab dinner at LOLA, the official restaurant of the Festival. This summer LOLA received an "Excellent" rating by the New York Times and it's not hard to see why. Plus, in the month leading into the Festival LOLA will be featuring the Gold Coast Dessert and the Gold Coast Cocktail. A portion of the proceeds from these items will go towards the arts-in-education outreach programs of the Gold Coast Arts Center.
After dinner – it's time to laugh at the Soundview Cinema in Port Washington! Catch a great Italian comedy/drama (New York premiere of MAFIA AND RED TOMATOES at 8:00pm), or the Long Island Premiere of FRANK AND CINDY, a delightfully dark comedy starring Rene Russo and Oliver Platt. (at 8:30pm). Or if thrillers are more your style - catch THE VANISHED ELEPHANT in Manhasset (8:30pm). 
SUNDAY: November 15
Take a tour of the Gold Coast Arts Center's free art exhibit, Abstract/Architecture (www.goldcoastarts.org) before catching the Long Island premiere of THE MUSES OF BASHEVIS SINGER, an entertaining and compelling film that looks at the women who inspired the Nobel Prize-winning author. Q&A after the film with Leah Napolin, playwright featured in film (Yentl) (1:30pm Great Neck Squire Theater).
In the afternoon, bring the family to catch TOP SPIN, a film that follows three fiercely committed teenagers as they battle their way through the world of elite, competitive table tennis (ping pong!) and trade dreams of the prom and graduation for the Olympics and winning Gold. Q&A with film subject Michael Landers – who is from Long Island. (4:30pm, Soundview Port Washington)
Don't forget to post photos of your New York adventures on Instagram and Twitter with #ILoveNY and #iSpyNY and tag us on Facebook!