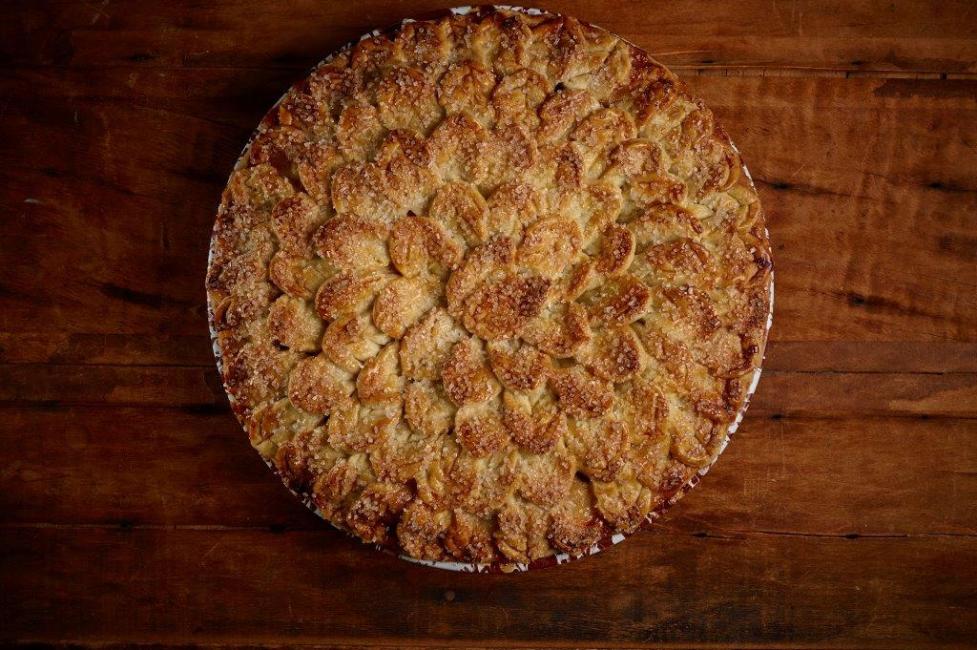 It seems as if we were just closing out summer, comparing Halloween costumes, and setting the clocks back for Daylight Savings. But here we are, time for Thanksgiving, and all we can think about is being with family, enjoying great food, and celebrating in new, fun ways. Still contemplating your holiday plans? There are a million reasons to love Thanksgiving in New York, but here are our top 5:
1. Macy's Thanksgiving Day Parade
The Macy's Thanksgiving Day Parade has been a tradition for more than 90 years and is one of the most famous holiday events in the world seen by more than 3.5 million people in New York and 50 million people at home. The balloons, the New York City backdrop, the Broadway shows, the official kickoff to the holiday season with the appearance of Santa—we just cannot think of a better way to spend Thanksgiving. And as if the parade wasn't exciting enough, 2018's lineup—we're talking about everyone from Pentatonix, Martina McBride, Diana Ross, John Legend, the Broadway casts of Mean Girls, My Fair Lady, The Prom, and SUMMER: The Donna Summer Musical, to the NYPD Marching Band—leaves nothing to be desired.
2. The Food
The turkey, the stuffing, the sides—Thanksgiving's not all about the food, but it's a big part of it. It's time to go from the parade in the Big Apple to a holiday classic: apple pie. The Culinary Institute of America, located in the Hudson Valley, has been gracious enough to provide us with our very own "I Love NY" apple pie recipe (from their Pies and Tarts cookbook)—you know, to put your apple-picking haul to good use. And if you need a little more "professional help" in this arena, we've got you covered. You can take cooking and baking classes with some of the world's premier chefs at the Culinary Institute. Learn more and book your reservation here.
3. The Running
A visit to New York isn't complete without taking in a sporting event—there's at least one professional team in every major league, not to mention rodeos, races, and runs throughout the year—but Thanksgiving is all about the turkey. Turkey trot, that is. From Troy to Kingston to Rockland County, New York plays host to turkey trots across the state on Thanksgiving Day, not to mention runs all year long.
4. The Shopping
You've cooked, you've eaten, you've been entertained…now it's time to get that Black Friday shopping in! On top of the world-famous shopping in New York City, New York has a range of outlets and malls across the State that can satisfy all of your holiday (or—ahem—personal) shopping needs. With the same discounted designer items, you can also shop at a range of outlets and malls across the State, like Americana Manhasset, the Miracle Mile mall in Long Island and Destiny USA in Syracuse. 
5. Thanksgiving is Just the Start
While Thanksgiving offers a handful of unique holiday events around the state, it's really just the tip of the iceberg for all of the unexpected memories to make in New York. First, make Thanksgiving a long weekend with a family getaway, a post-holiday de-stresser at a relaxing resort atop a beautiful mountain, or start your winter travels early. But don't let the fun stop there. Plan ahead for all that the holidays and winter have in store.