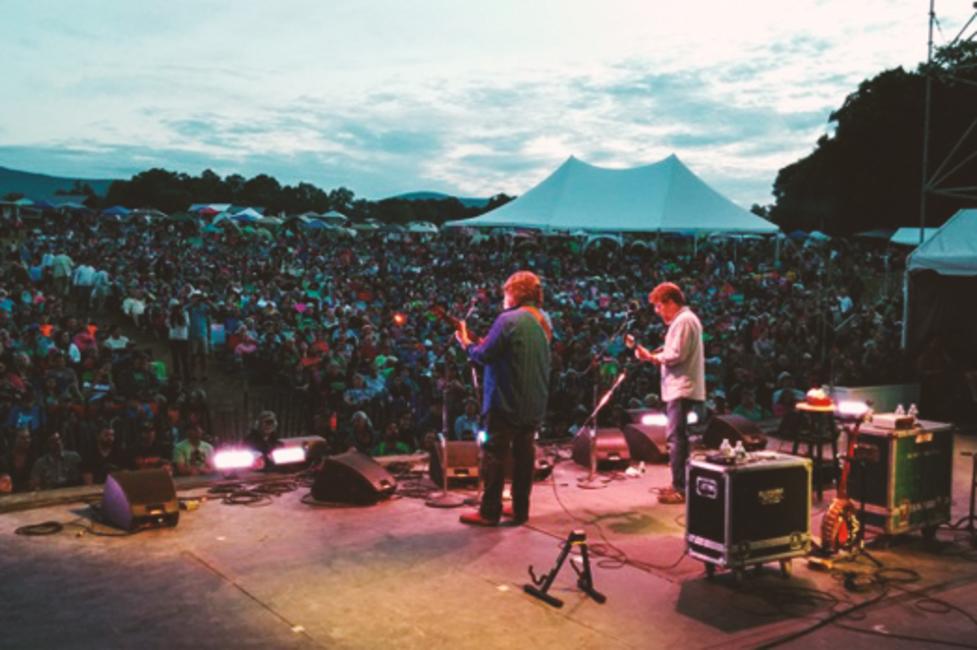 ALAS - it is music festival season! It's finally time to shed those extra layers, open your eyes and your ears and travel the great state of New York in search of groovy summer sounds.
For all you country fans out there, head to Hunter Mountain the weekend of June 12 for the ultimate New York State country music rendezvous. With headliners like Toby Keith, Tim McGraw and Keith Urban - the Taste of Country Music Festival is a must-go for the avid country fans as country dabblers alike.
Jazz more your speed? Then the Rochester International Jazz Fest is the place to be. Jazz legends Trombone Shorty and Diana Krall are headlining alongside various other talented jazz musicians from all over the country throughout the city of Rochester from June 19 all the way through June 27. There's only one rule if you go: you must take pictures.
The Syracuse Jazz Fest is also not to be missed. Taking place July 17 & 18 on the OCC Campus in Syracuse, the 33rd annual festival boasts a roster headlined by musical legend Aretha Franklin. It's a wonderful way to embrace July!
There are clearly more than one ways to get jazzy here in New York State. The Saratoga Jazz Festival is one of them. Let Erykah Badu (among so many others) serenade you beneath the shade in the summer heat while you groove into the night. The festival is June 27 & 28.
Get funky in Oak Hill, New York for the Grey Fox Bluegrass Festival. Beyond good ol' fashioned bluegrass all day and all night, the festival boasts yoga classes, open mic nights, raffles, scholarship opportunities and workshops/seminars. Grab your best pair of cowboy boots and mosey on over to Grey Fox from July 16 to 19. 
If you're all about the music just as much as you're all about the water, Clearwater's Great Hudson River Revival Festival is perfect for you. From June 20 to 21, see a vast array of musical talent - from David Crosby to Citizen Cope – with chill vibes and gorgeous waterfront views. Not to mention, proceeds go toward environmental efforts for the Hudson River. It was coined 'one of the top 4 music festivals in the United States' by Outside Magazine. So, what are you waiting for? Tickets are on sale now!
Get your folk on in Falcon Ridge July 31st to August 2nd. The Falcon Ridge Folk Festival is the perfect music event to bring the whole family. Beyond the opportunity to see various folk singers from across the country, the festival also hosts an assortment of handmade craft vendors, great food and eye-catching costume performances.
Looking for more music festivals and opportunities across the state this summer? Fret not. This list is just the beginning! Check out the full lineup of festivals – musical and beyond - happening across New York State this summer.
Share your pictures across New York State on Instagram and Twitter with #NYSummerSelfie and #ILoveNY and tag us on Facebook!