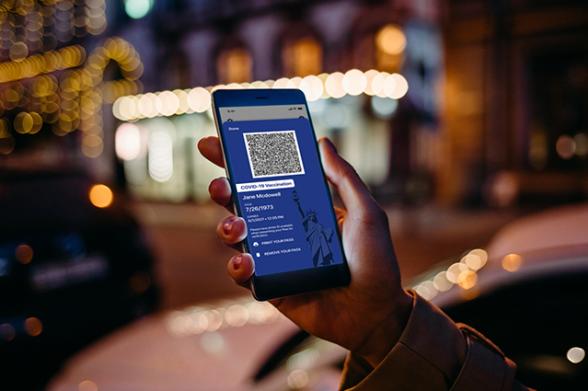 Updated: May 3, 2022
Excited about meeting up with friends or family and looking for Covid-safe things to do in New York? Whether you can't wait to cozy up to the bar at a trendy lounge or to see your favorite sports teams and bands play live, New York State's Excelsior Pass and Excelsior Pass Plus—a quick, simple, and secure way to display your vaccination or COVID-19 test results—can be your golden ticket. In New York City, most business capacity restrictions have been removed in New York. Proof of COVID-19 vaccination is required for entry to indoor venues in all cities, localities, and private businesses that choose to require proof of vaccination status. For complete details on what activities are included in these categories, please visit this page.
Get back to the things you love worry-free at the participating venues below. While using the Excelsior Pass and Pass Plus is voluntary, having the pass on your phone eliminates the need for those vaccinated at a location in New York State to carry around a CDC card or lab printout. Get your free pass today and start planning your perfect night out!
Call ahead and check websites and social media to make sure venues are open and to confirm the latest policies the business has in place. Some venues require that all event attendees be fully vaccinated and do not accept test results as an alternative.  Advanced tickets or reservations may be required. 
Take in That Long-Awaited Concert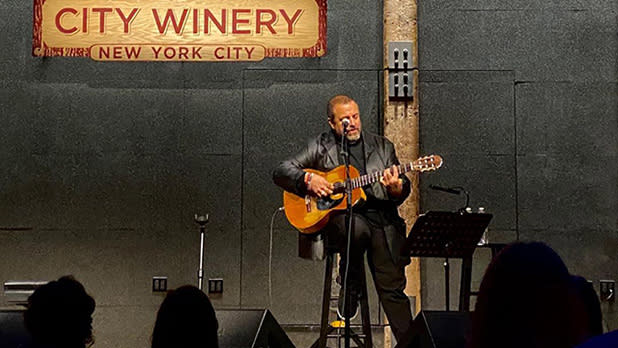 Credit @maryrosenyc on Instagram
If you can't wait to sing along with your favorite musical acts when they take to stages across the state, you'll find some of the hottest tickets at NYC's Madison Square Garden including Billy Joel (May 14) and The Who (May 26). Head to Barclays Center to see Ladies Night R&B Super Jam (May 6), and Justin Bieber (June 3). The newly opened UBS Arena hosts Harry Styles (May 20).
You can also enjoy great music (and great wine!) at City Winery in Manhattan, or for a more indie scene, check out Elsewhere in Brooklyn.  
Enjoy a Night at the Theater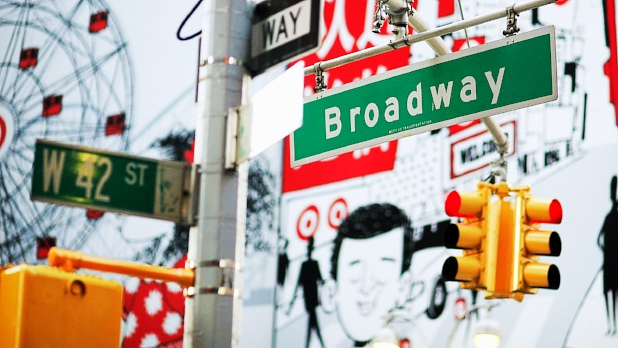 Broadway is officially back and the Broadway League announced that they have extended the current mask requirement for audiences through at least May 31, 2022, but many will no longer check vaccination status after April 30, 2022. Most theaters are accepting the New York State Excelsior Pass as proof. The Metropolitan Opera at Lincoln Center has announced its 2022–23 season, featuring classics like Giacomo Puccini's La Bohème (April 21–June 9), with a vaccine requirement for every seat in the house. For the latest news on vaccination and mask policies for Broadway shows in NYC, see here.
Get in the Game at New York's Great Stadiums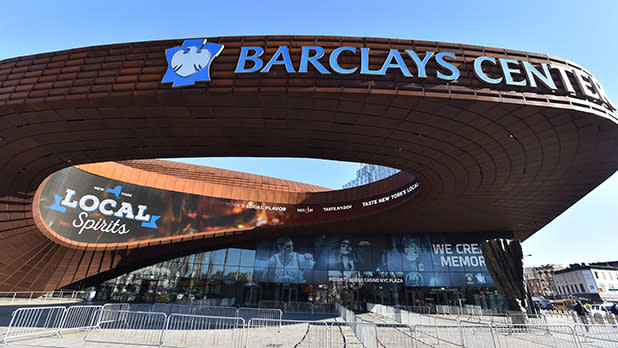 See the New York Rangers at Madison Square Garden throughout May, and New York Liberty games at Barclays Center. Head to UBS Arena for the All Elite Wrestling on May 11.  
Celebrate Film History At MoMA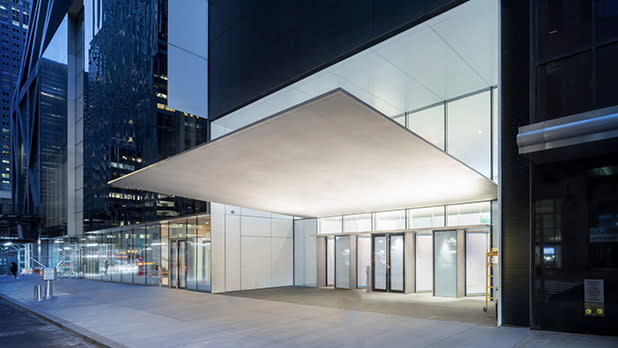 Courtesy of MoMa 
Ditch the couch for a day out at the movies! Right now, MoMA's film series includes "Forgotten Filmmakers of the French New Wave" (through June 2, 2022) celebrating the French New Wave of the 1950s and '60s. See upcoming screenings of leading figures of its time, including Le Combat dans l'ile (1962) by Alain Cavalier, Les Abysses (1963) directed by Nico Papatakis, Le reflux (1965) written and directed by Paul Gégauff, and more. MoMA requires a COVID-19 vaccination (age 5+) and masks (age 2+) for all visitors.
Laugh Your Big Apple Off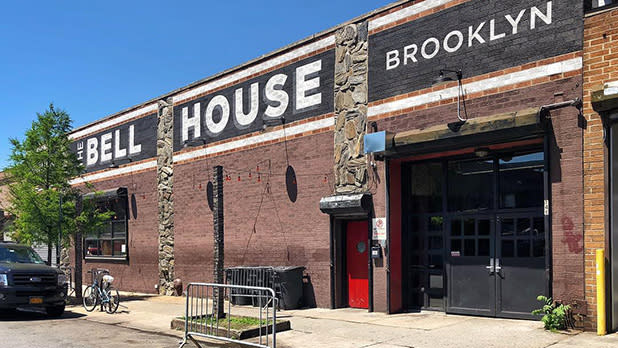 Courtesy of @bkbybike on Instagram
Out of streaming comedy specials to watch? Visit the Comedy Cellar, Carolines on Broadway, Union Hall, or The Bell House to see the best comedians in the funny biz perform standup live. Or stop by Caveat to discover up-and-coming talent and diverse shows that shine the spotlight on performers from underrepresented communities. 
Discover a New Favorite Restaurant or Lounge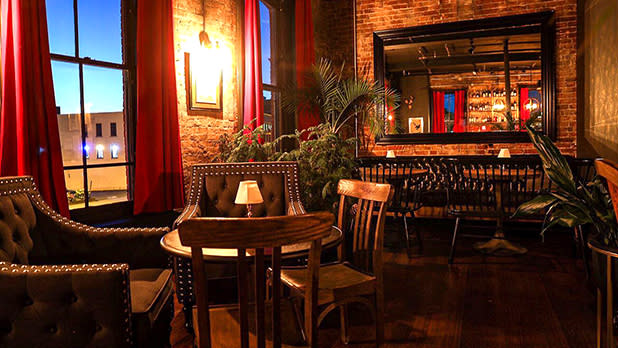 Credit @enjoytroy on Instragram 
In New York City, proof of Full Vaccination is required may be required for indoor dining. Dine inside a historic railcar at Diner, have a memorable meal at NYC classics like Gramercy Tavern and Union Square Cafe, or celebrate a special occasion at one of NYC's many Michelin-starred restaurants like the three-star Le Bernardin helmed by celebrity chef Eric Ripert. Some restaurants, like the popular Brit-inspired Dame in the West Village, may also require proof of vaccination for outdoor dining.
Dance the Night Away at an LGBTQ-Friendly Club or Bar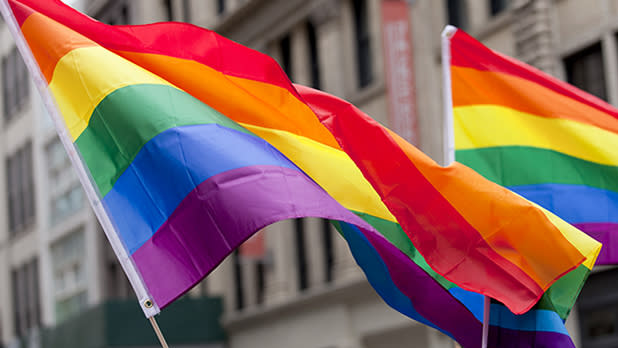 With one of the largest LGBTQ communities in the world and the important history of being at the forefront of the Equal Rights movement, NYC is home to a vibrant LGBTQ club and bar scene that provides a welcoming safe space to all. For those looking for a vax-only scene, you'll find vibes that span the rainbow. Want to show off your moves or take in a cabaret-style show while rubbing shoulders with celebs? Come to actor Alan Cumming's Club Cumming. Looking for a dive atmosphere with RuPaul's Drag Race viewing parties and the self-professed "cheapest drinks you will find?" Then Rockbar will be your jam. Or would you rather shoot some pool and cheer on your favorite teams at an inclusive sports bar? Boxers NYC has you covered.
Don't forget to share your vacation with us! Share New York State pictures on Instagram and Twitter with #ILoveNY and #iSpyNY and tag us on Facebook!