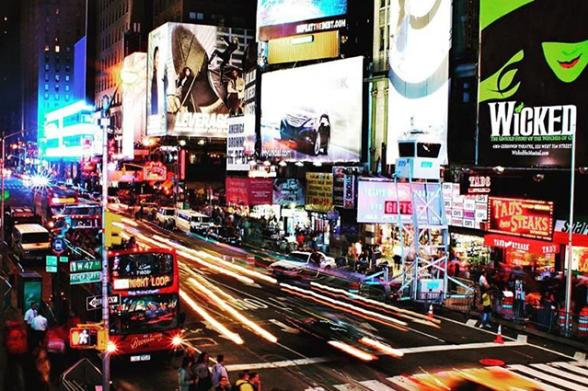 Broadway is back! You can see it in the bright lights, the roar of applause emanating from the theaters, and the familiar buzz and energy on the streets of New York City's Theater District. From getting the best seat in the house to figuring out where to eat or what else to do around your big night out, let this be your guide to the sights, sounds, and tastes in and around Broadway. 
As a Broadway fan, foodie, and longtime Theater District resident, these are some of my favorite ways to experience the shows and the neighborhood.
Masks are encouraged, but optional in most settings per New York State guidelines. Individual businesses or attractions may require mask wearing. Call ahead and check websites and social media to make sure attractions and amenities are open and available.
Updated: 2/9/2023
Getting Tickets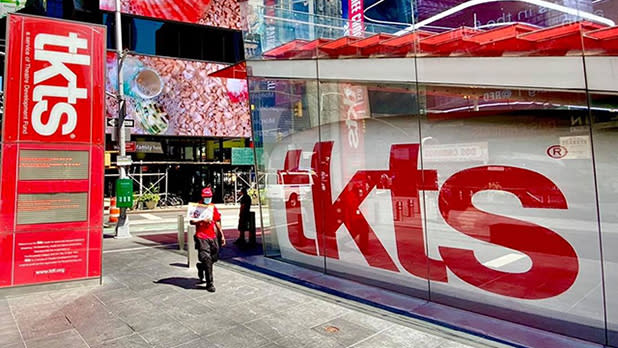 CREDIT @TKTS ON INSTAGRAM
Making plans in advance? You'll find the greatest array of options through each show's official ticketing partner online. Each show uses different booking partners, so the best way to get tickets is to find the official site for the show you want to see and go from there. 
If you're looking for last-minute tickets or a discount, you're in luck, because there are plenty of deals to be had, especially if you're flexible on dates and shows you want to see. Download the Today TiX app or visit lottery.broadwaydirect.com for deals and ticket lotteries. For same-day tickets at 20-50% off, visit the famous TKTS booth in Times Square (47th Street and Broadway) or a TKTS location in Lower Manhattan (next to South Street Seaport) or at Lincoln Center (in the David Rubenstein Atrium). And if you just can't choose which show to see, go the Broadway Roulette route, and get tickets for $49-$59 per person--the only catch is the show and seating locations are a complete surprise when you book! 
All Broadway shows have accommodations for visitors with disabilities. Because most Broadway theaters don't have elevators to the mezzanine level, wheelchair users can book orchestra seats at a heavily discounted rate. Shows also offer select audio-described, ASL-translated, and sensory-friendly performances for visitors with a wide range of accessibility needs. For accessible seating and auxiliary services, contact the theater box office by phone or in person.
Where to Eat and Drink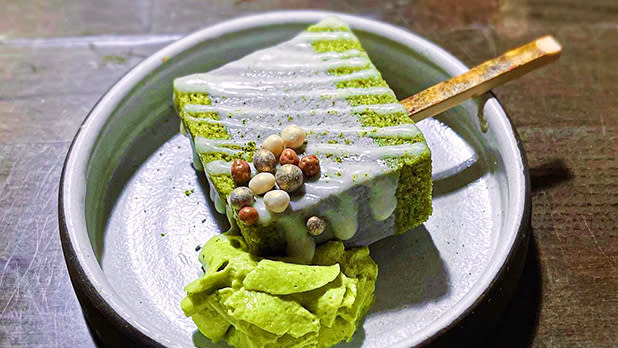 KOCHI / CREDIT @ASTEVENPANTRY ON INSTAGRAM
While Times Square has plenty of chain restaurants serving up a comforting slice of Americana, why not venture beyond the neon lights for exciting local flavors and authentic international cuisine in neighboring Hell's Kitchen and Midtown West?
Here are a few recommendations, including a few hidden gems you won't find in most city guides, organized from the southern end of the neighborhood (West 40th Street) to its northern reaches and into the Lincoln Center area.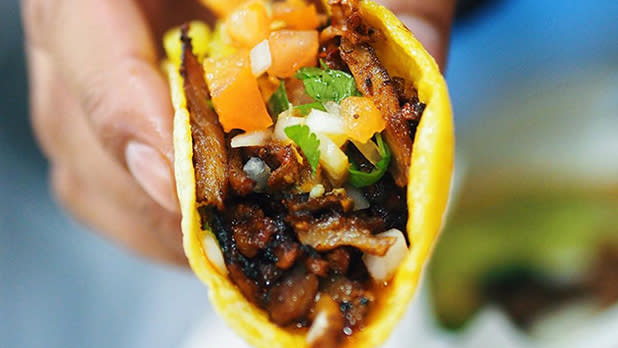 LOS TACOS NO. 1 / CREDIT @FEEDROOROO ON INSTAGRAM
For a quick bite to eat: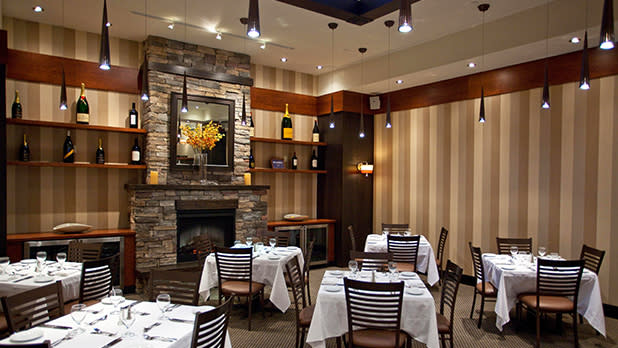 For a moderately priced meal: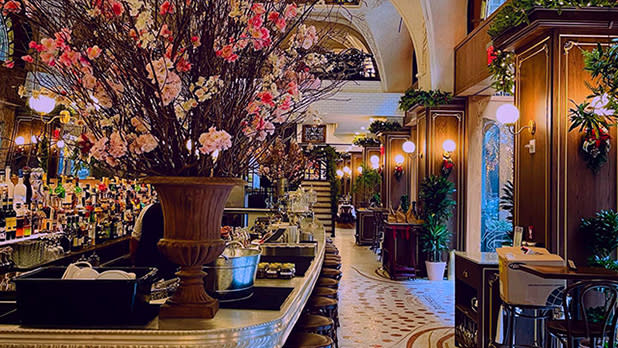 THE GRANDE BOUCHERIE / CREDIT @NYCLOVESNYC ON INSTAGRAM
For a special occasion: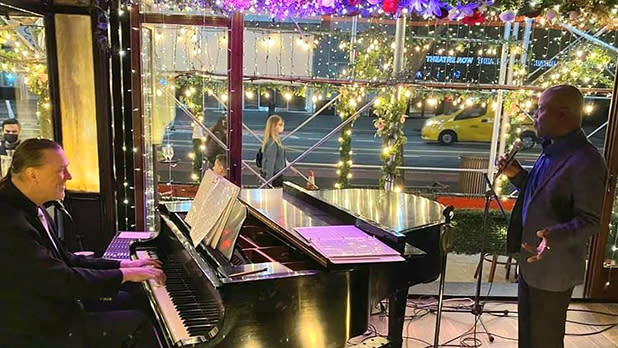 CREDIT @AARONLEEBATTLE ON INSTAGRAM
For a drink:
Things To Do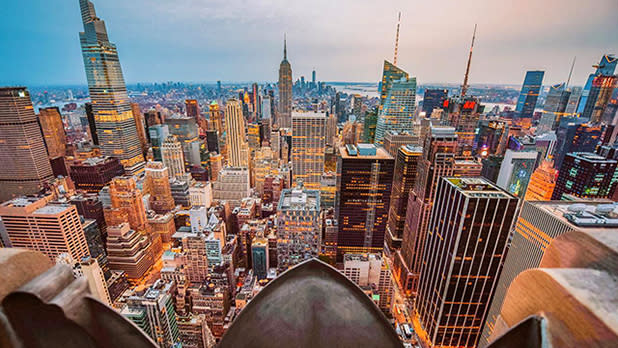 TOP OF THE ROCK / CREDIT @BIGJERBEARR ON INSTAGRAM
Seeing a Broadway show may be the main event of the day, but the area around the Theater District is always abuzz with activity. Here are a few ideas for things to do before or after you hit the theater: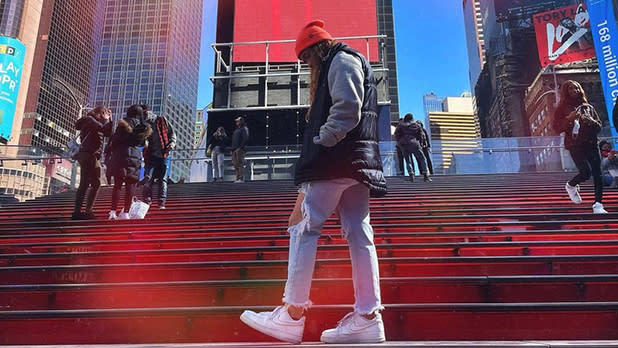 CREDIT @SOFIASERRANOMUSIC ON INSTAGRAM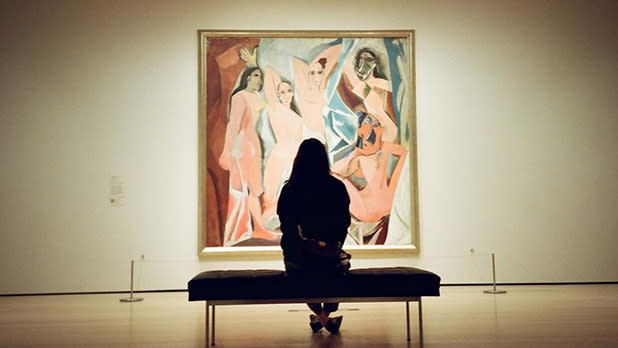 CREDIT @FRANKIEFILMS ON INSTAGRAM

Don't forget to post photos of your New York adventures on Instagram and Twitter with #NYLovesFall and #ILoveNY and tag us on Facebook!