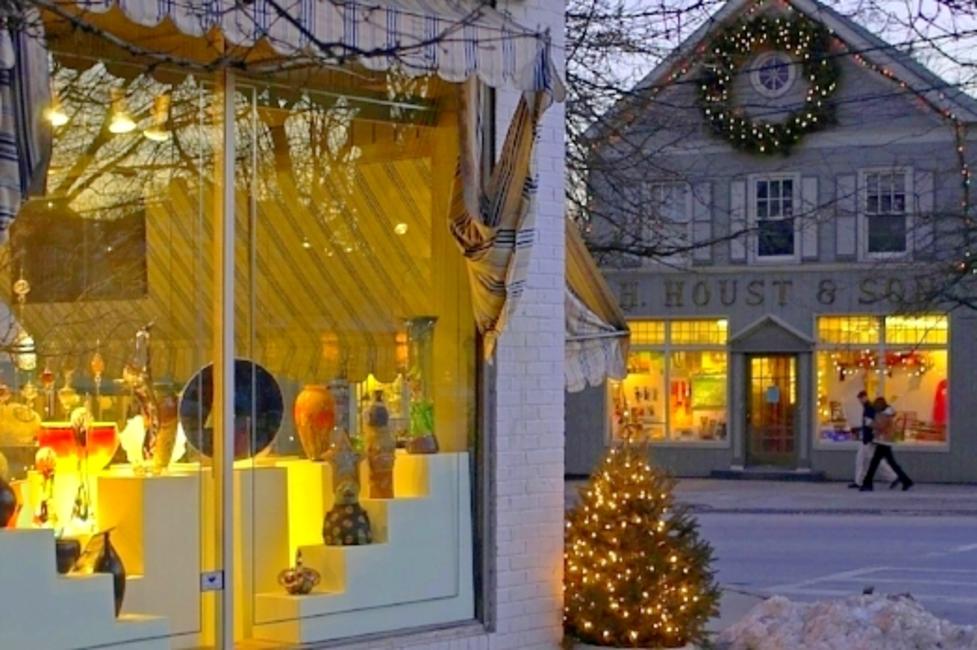 New York State offers no shortage of amazing shopping opportunities if you're looking to stock up on holiday gifts before you've even had your first leftover-turkey sandwich. But not everyone is energized by the crowds and the chaos of Black Friday. If you're looking to avoid the lines—or avoid shopping altogether—New York has you covered this Black Friday. 
Shop—Without the Hassle
Shop around the state's finest antique shops and galleries for this year's holiday gifts. Your one-of-a-kind gifts will be all the rage—and you won't have to contend with any door-busting competition.
Antiquing in and around the Hudson Valley

The historic Hudson Valley is known for some of the nation's finest antique hunting in river towns like Rhinebeck and Hudson. Just outside Hudson, shop for hand-crafted woolly gifts, herbs, fresh eggs, and maple syrup at Blackberry Hill Farm. Sugar Loaf Art & Craft Village, a community of local independent artists, present their work in dozens of studios in the area, making it an ideal place to find unique crafts and artworks.
More Unique Gifts around New York

Country roads in the Catskills lead to unique shops and art galleries in Woodstock. Find unique Adirondack regional crafts, from baskets to rustic-style furniture, in Bolton Landing, Saranac Lake, and other friendly mountain villages. Hotspots for local specialties and fine craftsmanship also include Corning's Gaffer District, Buffalo's historic Allentown neighborhood and Broadway Market, Troy's Gristmill Antique Center, and East Aurora's restored Roycroft Campus.
Avoid the crowds (and Shop Another Day) 
Here are some fun ways to pass the time, crowd- and fluorescent-light free.
Chill out at Howe Caverns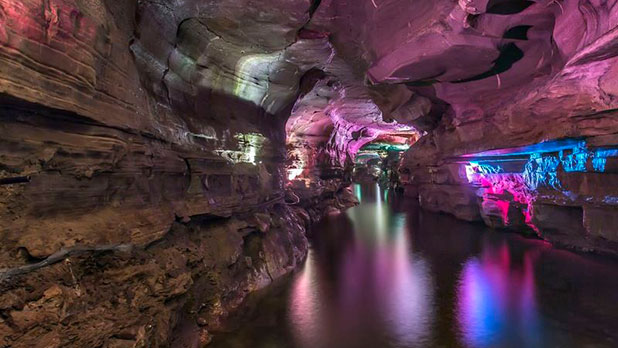 Voted a Top-5 Northeast Family Attraction by Disney's Family Fun readers, Howe Caverns in Central New York is a great place to get away from it all—or under it all! The temperature is a moderate 52 degrees year-round, so it's always sweater weather when you and your family explore amazing rock formations and take a boat ride on the underground river that carved them.
Go Fishing

New York State is full of lakes, ponds, rivers, and streams to lure anglers from near and far of all ages and skill levels. The lower Niagara River offers one of the best winter trout fisheries on the continent, while options for ice fishing on Lake Ontario begin with Sodus Bay—a 3,000-acre smörgåsbord of pike, perch, bluegills, and walleye. The eastern end of Lake Ontario and the St. Lawrence River gateway offer New York State's only "no limit" perch fishing and Oneida Lake is renowned for walleye and perch "ice-bites." Not finding any ice this early in the season? You don't have to ice fish to catch the big one. Cayuga and Seneca, the deepest Finger Lakes, seldom freeze over. They draw shore fishers to Cayuga's Taughannock Falls State Park and Seneca's Watkins Glen Pier. For much more information about fishing in New York, visit the New York State Department of Environmental Conservation.
Have Off-Season Fun in the Hamptons
The Hamptons aren't just for summer anymore. The Long Island seaside villages are a great winter destination with year-round winery tours, fine-dining, charming shops, and posh spas—and off-season rates can't be beat. Nestled amid the dunes of Montauk, Gurney's Resort Inn & Spa has the only seawater spa in the continental United States. Check out the host of heavenly spa packages designed to revitalize you, while enjoying spectacular ocean views from your room or the king-size heated seawater swimming pool (surrounded by floor-to-ceiling windows).
Share photos of your New York adventures on Instagram and Twitter with #ILoveNY and #iSpyNY and tag us on Facebook!