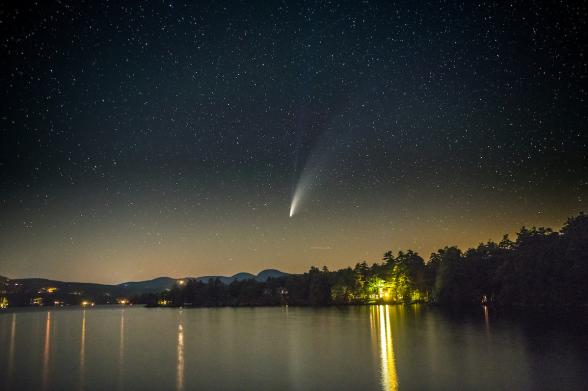 There is truly no place like the Adirondacks to experience the Solar Eclipse on April 8, 2024. For a totally tantalizing time, set your sights toward the "Path of Totality" which includes various venues within the Adirondacks region, from Olympic Legacy Sites to outdoor recreation centers soaring above the treeline to crystal-clear lakes enveloped by the 46 High Peaks. Check out this curated list of destination-worthy sites that offer ideal vantage points for the rare astronomical event.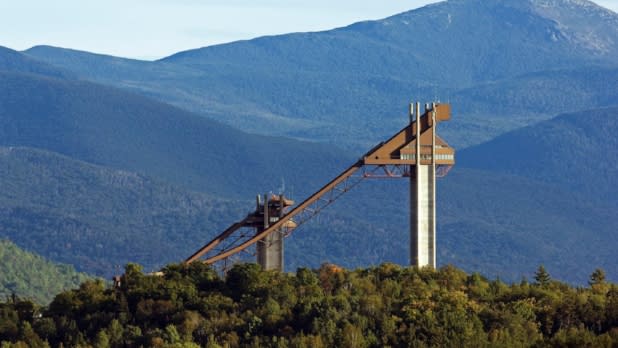 For a gold-standard Eclipse vantage point, what better venue than an Olympic Legacy site? Lake Placid is home to four distinct Olympic sites used in the 1932 and 1980 winter Olympics, and you can be one of the lucky stars to spot the Solar Eclipse, for free, from historic venues including: the Olympic Center, James C. Sheffield Speed Skating Oval, Olympic Jumping Complex, Mt Van Hoevenberg, and Whiteface Mountain. Events will include eclipse sunglasses, glow sticks, music, and more fun!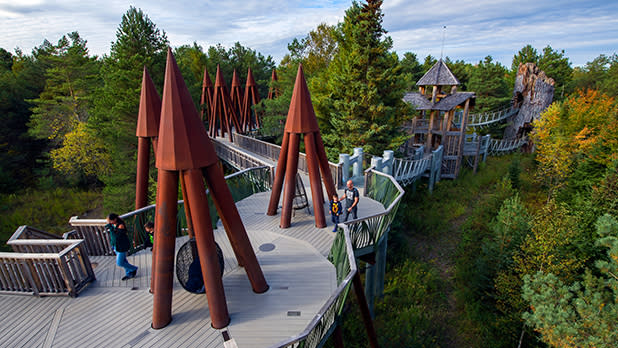 The 115-acre Wild Center in the Adirondacks is an all-day outdoor experience, and the perfect spot to catch an exclusive glimpse of the Eclipse. More than 1,000 feet of bridges and platforms rise up into and eventually over the top of a living Adirondack forest. It includes a four-story treehouse, swinging bridges, a spider's web where people can hang out, and a giant-sized bald eagle's nest where visitors can look over the Adirondacks and (safely) at the Eclipse from a rare point of view. Stay tuned for more details about Eclipse activities at the Wild Center!

Credit: @wildcenter on Instagram
Witness the Eclipse in a serene nature and recreational setting as the alluring Adirondack mountains surround you. Walk the boardwalk along the shore of Raquette Pond, or make your way to the picnic tables or gazebo for a picnic. You can even fish from a pavilion, or play tennis, volleyball, basketball, and baseball at the designated courts onsite. This park is the place to be for the Solar Eclipse as they host a "Tupper in Totality" event sponsored by The Adirondack Sky Center & Observatory.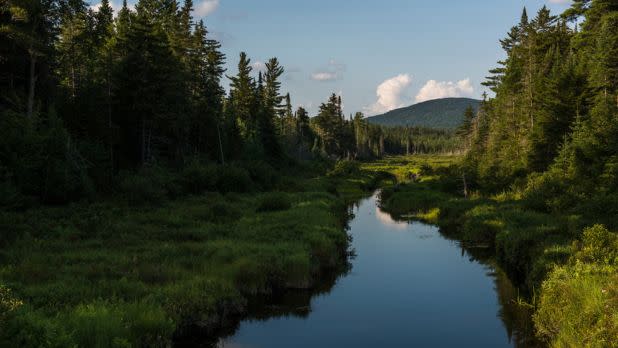 The VIC's 25 miles of trails, including six miles of interpretive nature trails, showcase the natural beauty of the Adirondack Mountains and provide unparalleled opportunities to view, hear, photograph, and enjoy nature– and the Eclipse! Make memories here on April 8th as you connect with nature, astronomy and weave through woodland and marshland, by ponds, brooks, and bogs. Hold tight for exciting Eclipse events hosted on campus at Paul Smith's College!
Downtown Saranac Lake is where the village's cool Adirondack appeal is on full display! The charming downtown is surrounded by scenic mountains and lakes, and has all the small town charm with no lack of things to see and do, especially on April 8th for the Solar Eclipse. The Village will use Main Street for a community wide viewing party, and while you're strolling down Main Street you'll also have access to countless shops, restaurants, art galleries, and more. Additional viewing points downtown include: Hotel Saranac Terrace, Saranac Waterfront Lodge's waterfront yard, Riverside Park extending to Riverfront Park, and Berkley Green.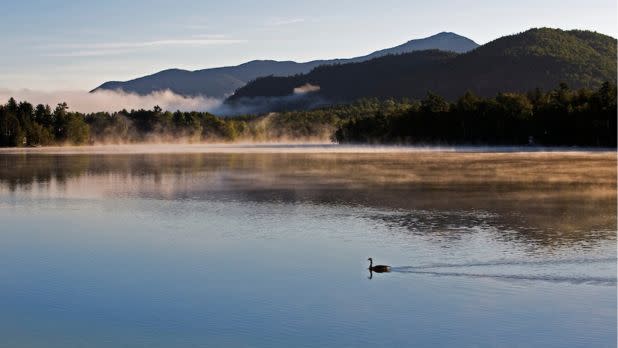 The sparkling water beckons from behind the downtown buildings, loons float alongside paddlers, and standing on the lake's shore reveals stunning panoramic views of the High Peaks. Mirror Lake in Lake Placid is an idyllic escape in its own right, and happens to also be in the path of totality. Settle in at Mid's Park, a grassy area along the shore, with Adirondack chairs and a pavilion, where there will be live music and activities throughout the day. Additional activities will be held at nearby John Brown Farm, and Marcy Field.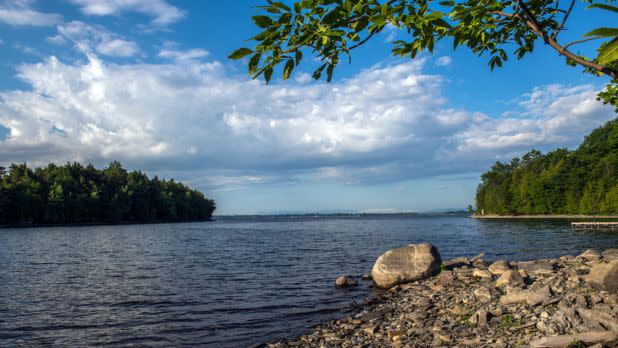 Nestled along the picturesque northwestern shore of Lake Champlain, Point Au Roche State Park is an ideal destination for viewing the Solar Eclipse. This stunning location perfectly aligns with the path of totality, and the combination of its protected beach area, expansive open shorelines, and diverse network of walking and hiking trails makes it an exceptional setting for observing celestial phenomena.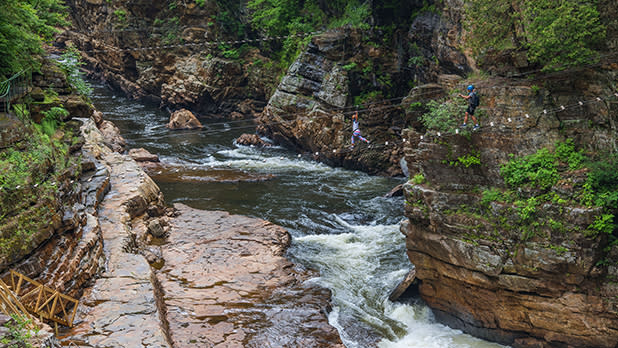 Touted as the "Grand Canyon of the East", Ausable Chasm makes for an extraordinary place to view the Eclipse along any of their five miles of well-maintained hiking trails. As you walk along you'll reach multiple scenic vistas that provide different perspectives of the natural beauty of Ausable Chasm, while interpretive signage describes the native flora, wildlife, and geologic history. Immerse yourself in geological and astronomical splendor, all in the same spot!
You can also view the Eclipse at these sites:
Visit Eclipse ADK 2024, Lake Placid 2024 Total Solar Eclipse, and ​Tupper in Totality to stay up to date on the latest events, deals, and other eclipse offerings in the Adirondacks.