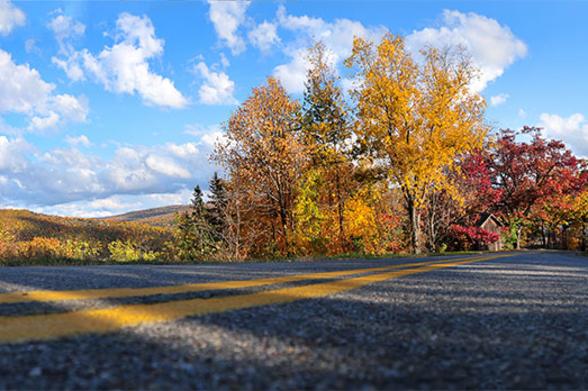 Ready for the ultimate roadtrip? You'll visit an integral piece of American history, pet some family-friendly animals, experience miraculous views and taste delicious food. This trip will take you from Buffalo to Rochester and everywhere in between. Buckle up! 
FRIDAY
Your first destination is the Erie Canal, the famous link between Lake Erie and the Hudson River. In addition to its raw beauty, the canal is rich in history. The construction of the canal was proposed as early as 1768 as the means of safely and inexpensively carrying produce to market, and ground was actually broken in 1817. Today, the canal is primarily used by recreational traffic, though some cargo traffic is still present.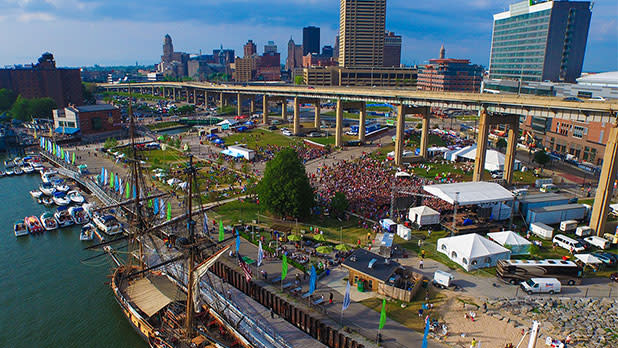 5pm: Canalside
An expansion of the historic Erie Canal Harbor (built in 1825), Canalside is the heart of Buffalo's waterfront revitalization hosting a wide array of activities and events daily. From art classes to concerts to games and other activities, this recreational area is a prime location to experience the essence of Erie Canal and have some fun in the process.
8pm: Pearl Street Grill and Brewery
Take a bite out of Buffalo. Pearl Street Grill and Brewery (one of the top restaurants nearby according to TripAdvisor) is the spot to grab a casual but tasty dinner in a lively atmosphere. Local brews are on tap. If you can't step away from the Erie Canal view, you can also grab a bite at one of the many Canalside restaurants.
SATURDAY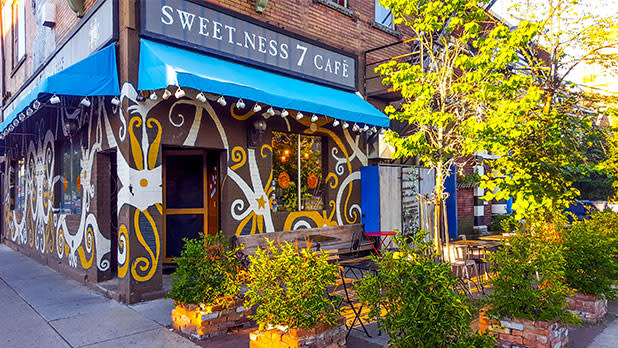 8am: Sweet_ness 7 Cafe
Breakfast is served at a quaint, artsy cafe in the heart of the Historic West Side in Buffalo. Indulge in a brunch-y feast and espresso to start the day off right. If you're a french toast person - theirs will knock your socks off. This restaurant is the most visited in the area according to Foursquare. 
After you dine, hop in the car and drive 40 minutes to Old Fort Niagara.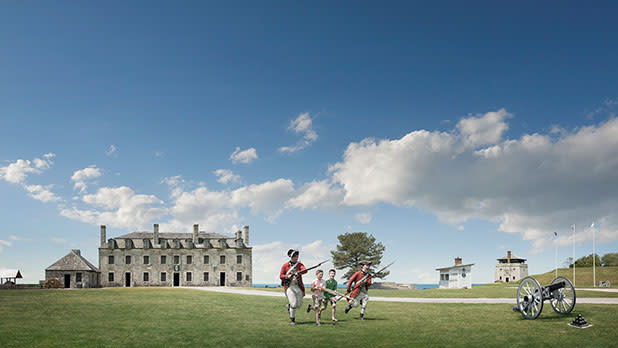 10am: Old Fort Niagara   
Rich in history and culture, Fort Niagara is the oldest continuously occupied military site in North America. The site opened up to the public as a historic site and public museum in 1934, after Native American, French, British and American soldiers lived and worked from the 18th to the 20th centuries. On your tour, you'll take a step back into time to an era where great empires struggled for control of North America. The 18th century architecture and stunning views are an added plus.
12pm: Sanger Farm and Bakery
Grab lunch nearby at Sanger Farm and Bakery, the essence of a farm-to-table eatery serving produce and dairy products from their farm and baked goods made fresh!
After you fuel up, drive one hour and 45 minutes to your third and most wild destination, the Seneca Park Zoo.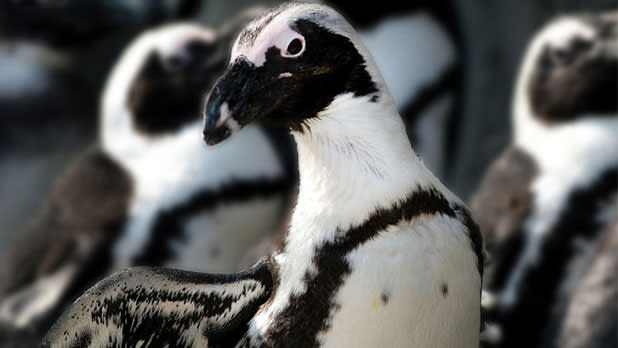 3pm: Seneca Park Zoo
Situated along 15.5 acres of the Genesee River, the Zoo is one of Rochester's biggest family attractions. Home to over 90 species including mammals, reptiles, birds, fish and arachnids, the zoo is a place to get lost in the oohs and aahs of Mother Nature.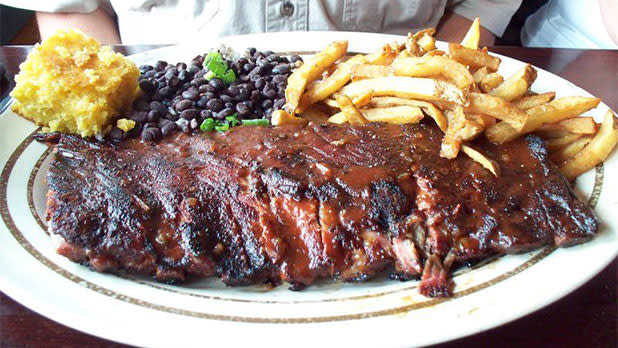 8:30pm: Dinosaur Bar-B-Que
Dinner is served at one of the area's most well known joints. Feast on old fashioned American fare while you're serenaded by live blues music. Don't forget a bib and a towelette - you're about to get sloppy. This restaurant is rated Rochester's top dining location according to Movoto.
SUNDAY
8:00am: James Browns Place
Rated the top breakfast spot in town by Yelp, James Browns Place has the neighborhood feel and special sauce taste of your favorite hometown diner. Grab a stack of pancakes or some eggs and bacon in a relaxed, friendly atmosphere.
A short two-hour-drive away, a beautiful farm awaits you.
11:00am: Springside Farm
For over 200 years, the Drexler family has been involved in commercial agriculture in some capacity. Farming is their passion, and that is clear at Springside. The farm specializes in dairy, forage crops and veggies. When you visit, you'll get to see (and maybe pet!) their livestock, from cattle to sheep to alpacas to chickens, as well as the colorful fields in which they plant all their veggies!
Make sure to stop by their kitchen to taste some homemade fudge and donuts.
Share New York State adventures with us on Instagram and Twitter with #ILoveNY and #iSpyNY, and tag us on Facebook!