Summer is (unofficially) here! As the sun gets stronger, so does our will to frolic and play in New York's many parks, beaches amusement parks and more. Here are the best ways to enjoy New York State's events, festivals and things to do this month.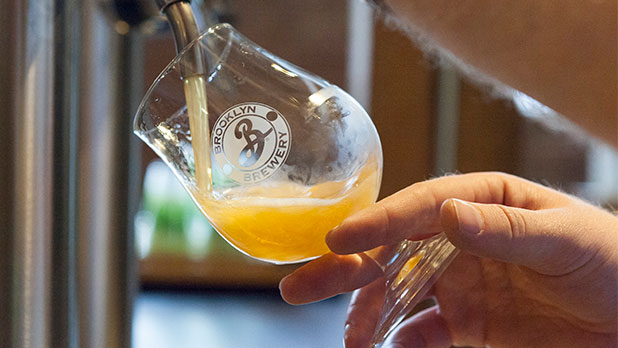 2016 Southern Tier Craft Beer and BBQ Festival
Celebrate summer's arrival with beer and barbeque, the tasty cornerstones of the season. Enjoy locally crafted brews, partake in an ammateur BBQ cookoff, and enjoy live entertainment and arts and crafts. It's a festival fit for the whole family. Tag's Summer Stage, Big Flats; June 4; call 800-650-8247 for prices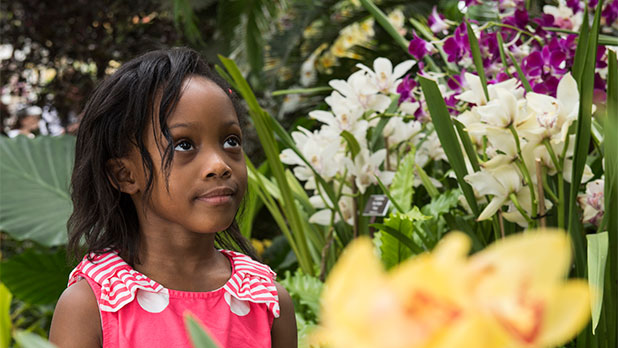 Rose Garden Weekend
Celebrate the peak of color and beauty in NYC in June. The Rose Garden Weekend is chock full of music, plant care demos, tours, refreshments - and, most of all, beautiful flowers! New York Botanical Garden; Bronx; June 4 - 5, $25
North County Quilting Guild Biennial Quilt Show
Marvel at more than 300 quilts at the North County Quilting Guild Biennal Quilt Show. Shop around, check out exhibits and partake in a mini-quilt auction that benefits breast cancer patients. Cerow Recreation Park Arena, Clayton; June 3 - 5; $7
Belmont Stakes
The third leg of the Triple Crown takes place right here in New York. In addition to all the action on the track, this year's three-day fest includes performances by pop-rock act Daughtry and the cast of the Broadway musicalBeautiful. Belmont Park Racetrack, Elmont; June 9 - 11; starting at $20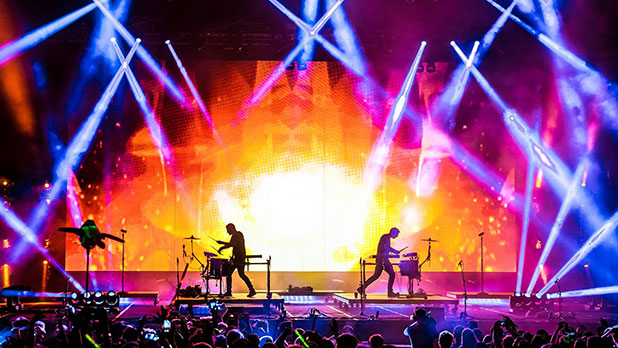 Mysteryland
Embark on a creative journey through electronic music with a side of theater, film and visual art at this wide-ranging festival at the site of the original 1969 Woodstock concert. In addition to sets from music giants like Odesza, Skrillex and Bassnectar, you can enjoy art installations, street performers, marketplaces and spectacular shows at bizarre, decorated stages. Bethel Woods Center for the Arts, Bethel; June 10 - 13; tickets starting at $309
Rockets, Robots and Ray Guns
Blast off! This one's for your inner science fiction nerd. Explore the ways that science fiction has captured people's imagination and shaped the way they play over the years at this interactive exhibit at the Strong Museum of Play in Rochester. The Strong Museum of Play, Rochester; exhibit opens June 11; free with museum entry ($14)
American Music Festival
Spend a weekend celebrating innovative American music in Troy. Hear more than 35 new and recent works by 33 American composers. With five days of concerts, recitals, interactive experiences and special events, you'll certainly leave feeling fulfilled, in the "classical" sense of the word.EMPAC, Troy; June 11; $15 and up
24th Annual Civil War Festival
Experience what life was like 150 years ago. Visit soldier camps, enjoy period craft demonstrations and enjoy music, drama and storytelling, all the while wandering through Confederate and Union Camps. Various locations, Peterboro; June 11 - 12; $8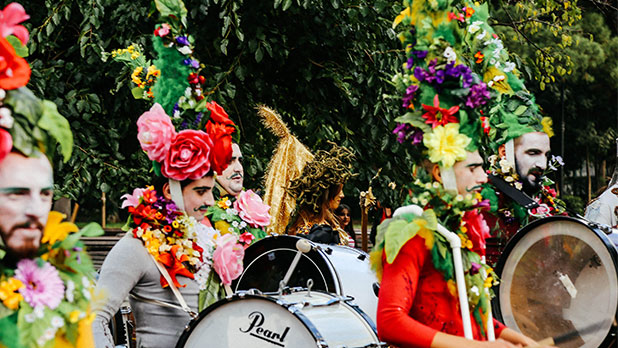 Fairy House Festival
The whole family will love this whimsical outdoor festival, featuring theatrical performances, storytelling, music, art activities and more. Sign up in advance to plant your own "fairy house" at the event, or just check out others' handiwork when you get there. Artpark, Lewiston; June 18, 19; $10
Holiday Valley Obstacle Mudslide Run
This one's just as fun as it sounds. Get down and dirty at the Holiday Valley Obstacle Mudslide Run, where you'll have to navigate eight obstacles along a very muddy 3.5 or 5.4-mile course. And feel free to bring the little ones: There's a smaller course for kids! Holiday Valley, Ellicottville; June 18; $60 - $80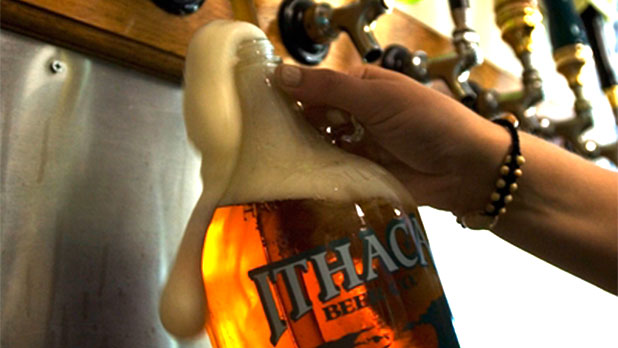 8th Annual American Craft Beer Fest
This Craft Beer Fest makes for the perfect excuse for a weekend trip. Sample locally made brews and barbeque all day, then stay the night and partake in the region's premier fishing, kayaking and hiking all day Sunday. The Andes Hotel, Andes; June 18; $30
Path Through History Weekend
History lovers have a dizzying array of options at this annual weekend, with more than 200 events scheduled at historic sites around the state. Bonus: This happens to be Father's Day weekend, so if dad's a history buff, consider it planned. Various locations; June 18 - 19; various prices 
2nd Annual Beacon Jazz Fest
Help Beacon celebrate music and merriment. Head to the 2nd Annual Beacon Jazz Fest for musical performances, appearances from Hudson Valley Distilleries, and local artisan crafts and culture. Dance a little, drink a little, eat a little, and bask in the beautiful June weather in this charming Hudson Valley town. Beacon; June 24; 25, $5 - $60
Adirondack Wine and Food Festival
Wine drinkers, rejoice: The Adirondack Wine and Food Festival is a refreshing way to spend a day in beautiful weather with stunning Lake George shimmering in the background. Take your tastebuds on an unforgettable journey, with more than 50 varietals up for tasting, local artisanal foods, brews and food trucks. Lake George; June 25, 26; $25 presale and $35 at the gate
Don't forget to share your Father's Day trip with us! Share New York State pictures on Instagram and Twitter with #ILoveNY and #iSpyNY and tag us on Facebook!