Delve into all that New York State has to offer this month while you wait for summer's official arrival. Prepare for hotter temps and cooler cool-downs with these culturally vibrant, fun and outdoors-y activities across the Empire State.
Cinco de Rhino
On Cinco de Mayo, celebrate Cinco de Rhino. Dedicate your Cinco de Mayo holiday this year to conservation of one of the world's largest land animals at this grown-up (21+) event at the Seneca Park Zoo in the Finger Lakes. Learn about the challenges these animals face and what can be done to help them while you sample local beers and wines and enjoy live entertainment. Seneca Park Zoo, Rochester. May 5, 5:30 - 8:30pm; $40 - $45
Cinco de Vino at Long Acre Farms
Looking to take a more traditional Cinco de Mayo route? Travel to Macedon where the farmhouse of Long Acre Farms will be transformed into a little piece of Mexico. Who needs margaritas when you have a guacamole buffet and homemade sangria from locally grown grapes? Long Acre Farms, Macedon. May 5, 6:30 - 8:30pm; call for 315-986-4202 pricing info
8th Annual Bob Dylan Birthday Celebration
Groove to the lyrics of Bob Dylan to benefit Family of Woodstock's Crisis Foundation. Some of the best musicians in the Hudson Valley will cover Dylan's music at the beloved Bearsville Theater. What could be better than dancing for a cause? It's a perfect Memorial Day Weekend capper in charming Woodstock. Bearsville Theater, Woodstock. May 29 at 8pm; $25 - $100
East Durham Irish Festival
The East Durham Irish festival returns for its 39th year with more than 20 Irish rock and traditional bands in the Catskills. Enjoy a cup of tea and homemade Soda Bread while you learn about Irish culture and chat with locals. Bringing your own instrument or feel free to just sing along. Michael J Quill Irish Cultural & Sports Centre, East Durham. May 28 - 29, 10am - 8pm; $15 - $30
CRES LI Seal Walk
The Coastal Research and Education Society of Long Island hosts seal walks across the many beaches of Long Island, and this is your last chance to check out these adorable creatures before summer. Your guides will walk you a mile along the beach to check out all the spots where seals hang. Dune Road, Westhampton. Through May 8, times vary; $3 - $5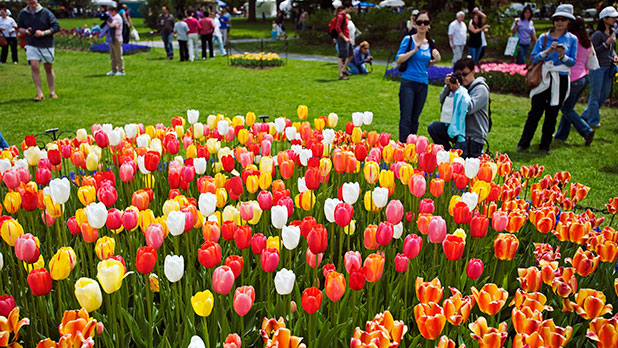 Albany Tulip Festival
With summer just around the corner, spend May enjoying everything that spring has to offer in New York State. You know what screams "spring" around here? Tulips! Travel to Albany for the annual Tulip Festival where you'll enjoy music, a craft show, garden shows and- of course - thousands of tulips! Washington Park, Albany. May 7 - 8, 11am - 6pm; free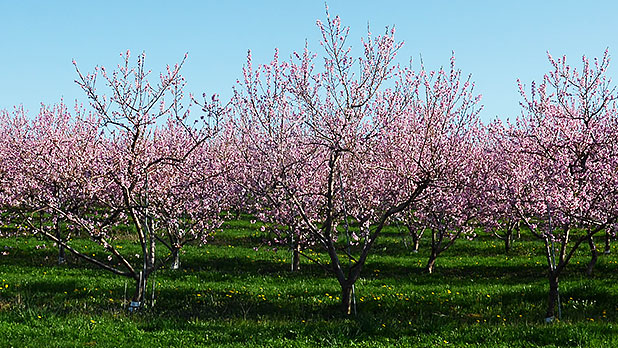 Williamson Apple Blossom Festival
Celebrate spring weather and May flowers in the Finger Lakes at this festival - a 50-year-old tradition! The event, which celebrates the blooming apple blossoms in the area, spans four days and includes musical entertainment, food and craft vendors, a parade, a car show and more. Main Street, Williamson. May 19 - 22, times vary; free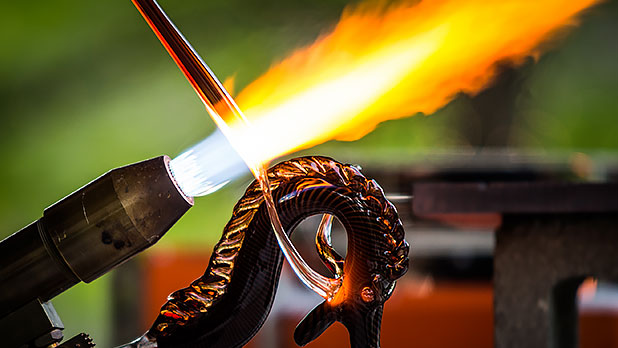 Glassfest
Feeling artsy? Celebrate glass-making, glass-blowing and other fine arts in Corning this month. With live glass-blowing demonstrations, wine tasting, music, an 8k run and more, Glassfest is perfect for the whole family. Market Street, Corning. May 26 - 29; Thu at 5:30pm, Fri 10am - 8pm, Sat 8:30am - 10pm, Sun 10am - 3pm; free
Hall of Fame Classic Weekend
Salute the 2016 summer baseball season in style at the Hall of Fame Classic Weekend, a Cooperstown tradition. The main event is the Hall of Fame Classic, a seven-inning legends game featuring Hall of Famers and former Major Leaguers. It's a unique, once-in-a-lifetime opportunity to see America's game played by some of America's best! Various locations, Cooperstown. May 27, 28; times vary; prices vary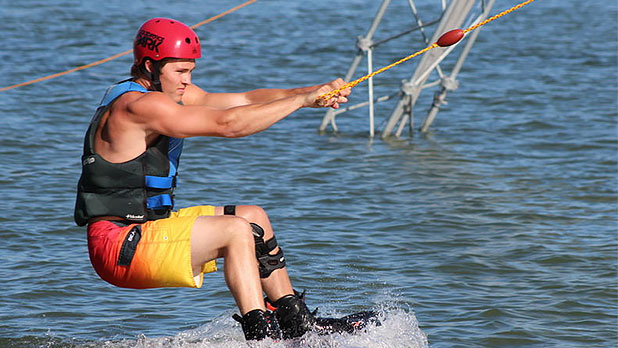 Roseland Wake Park
The Roseland Wake Park is the only cable wake park in the northeast - and it has just opened for the season. Wakeboard Muar Lake in Canandaigua this month for some thrilling fun. Think it's too cold? Just ask for a wetsuit!
Share your photos across the state of New York this Mother's Day on Instagram and Twitter with #ILoveNY and #iSpyNY and tag us on Facebook!