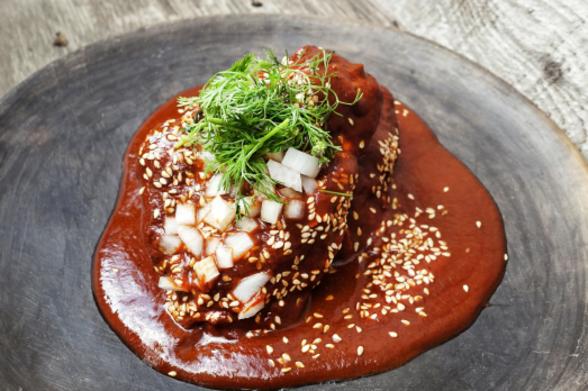 Mexican culture thrives in New York State, especially on May  5, better known as Cinco de Mayo. Contrary to popular belief, this holiday is not Mexico's Independence Day. It's the anniversary of the Mexican army's victory over the French army at the Battle of Puebla in 1862. Today, New Yorkers celebrate with dancing, music, and of course, food and drink. Here's where to experience Cinco de Mayo in New York State.
First Friday PK: Cinco de Mayo (Hudson Valley)
Downtown Poughkeepsie kicks off a weekend of Cinco de Mayo celebrations Friday night on Main Street. Enjoy food from local restaurants and taste beer from local craft breweries before taking in dance performances from Grupo Folclorico Mixtonalli and Grupo Folklorico de Poughkeepsie. Poughkeepsie, May 3
Cinco de Mayo doesn't have to mean being in a bar or restaurant. The Western New York Mountain Bicycling Association offers a unique twist to this holiday with an event held in the great outdoors. Start off the day doing basic trail maintenance, then ride the trails, and reward yourself at the end of the trail with tacos and beverages. Long Point State Park, May 5

Credit: Nicole E. Day Gray
Mountain scenery and exquisite Mexican food make for a winning combination. Catskills Regional Harvest showcases the region's farms and producers at this special Cinco de Mayo 6-course dinner at Delaware County Foodworks. Each course features a pairing of either wine or house-made non-alcoholic drinks. Reservations required. Andes, May 5
Sure, you may have heard about paint and sip classes, but this pottery class is ready to deliver its own artistic spin. Celebrate the Mexican holiday by visiting Albany's Eden Cafe to learn a new skill. An instructor will teach you how to make pottery, and your creative efforts will be rewarded with a margarita and tapas meal (included in the price). Albany, May 5
The couple behind this farm, Emma Hearst and John Barker, moved back home to the Capital region after a long stint in New York City. Hearst, the great-great-granddaughter of publishing magnate William Randolph Hearst, made a name for herself as a chef-owner of the long-running Manhattan restaurant Sorilla, and Barker is a professional chef as well; the husband-wife team met at New York's Culinary Institute of America. On their 20-acre farm in Latham, they're rolling out an expanded farm shop and continuing to work with noteworthy restaurants. Since their seasonal re-opening coincides with Cinco de Mayo, they'll dedicate Sunday's events to the celebration, with a family-friendly affair that promises yard games, food, and craft beer from Troy's Rare Form Brewing, which will serve its Confetti beer, made from Forts Ferry Farm-grown heirloom Oaxacan green dent corn. Call it Cinco de Mayo synergy! Latham, May 4-5
It's a holiday mashup at the family-friendly Adirondack Jellystone Park Camp Resort. Celebrate not only Cinco de Mayo but the running of the Kentucky Derby at this weekend-long event, featuring a taco lunch, non-alcoholic mint juleps, and lots of hats, from sombreros to the fanciful headpieces that women adorn at the famed horse racing event. End the day with a walk around Schroon River. North Hudson, May 3-5
Get a taste of Oaxaca at Claro (New York City)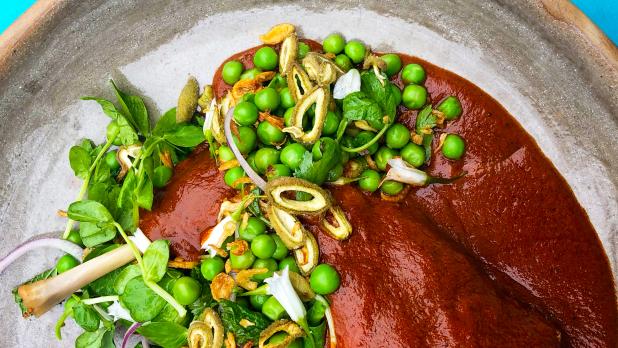 As a Michelin-starred restaurant focused on the flavorful cuisine and diverse spirits of Oaxaca, the Brooklyn restaurant Claro offers the opportunity to experience incredible Mexican food without a passport. In addition to dishes showcasing moles, peppers, and ultra-fresh ingredients, Claro has the largest selection of mezcal in New York City, with 125 agave spirits from across Mexico. On Cinco de Mayo or anytime, you can order a curated flight to get a sampling of these nuanced spirits.
Feel good about celebrating Cinco de Mayo and giving to those in need at the second annual Southern Tier Taco Takedown. Try tacos from the area's top restaurants, and your $25 admission fee will go toward the American Cancer Society. If you're up for it, test your luck at the taco eating contest. May 4, Johnson City
Spend a wholesome day at Seneca Park Zoo and meet the zoo's rare white rhino, Bill. You can play games, make crafts, and go to a rhino keeper chat. The 21+ over crowd can check out the Cinco de Rhino Craft Beer & Cider Celebration (May 4) for tastings from more than a dozen participating breweries, plus live music, and light appetizers. Rochester, May 4-5
The debut of this new Cinco de Mayo in Buffalo promises chef-inspired tacos, craft margaritas, and the chance to visit eight bars and restaurants for one price of admission. Buffalo, May 4

Credit: Sakeenah Saleem
Nitehawk Cinema Prospect Park offers a family-friendly take on Cinco de Mayo, with two morning screenings of the animated film, The Book of Life. The tender story follows three childhood best friends—Manolo, Maria, and Joaquin—living in the San Angel neighborhood of Mexico City. Both screenings start with a live musical performance by Mariachi Estrella Juvenil. Brooklyn, May 4-5
Oswego also is gearing up to host its first-ever Taco & Margarita Fest, with ten participating bars and restaurants. Oswego, May 4
You can trust Long Island to deliver holiday fun. Reserve your spot at one of Besito Mexican's three locations for a Cinco de Mayo Celebration with tequila and chef's specials of jumbo shrimp, sweet plantains, and tomato jalapeno cream salsa. West Islip, Roslyn, and Huntington, May 5
Don't forget to post photos of your New York adventures on Instagram and Twitter with #iSpyNY and tag us on Facebook!