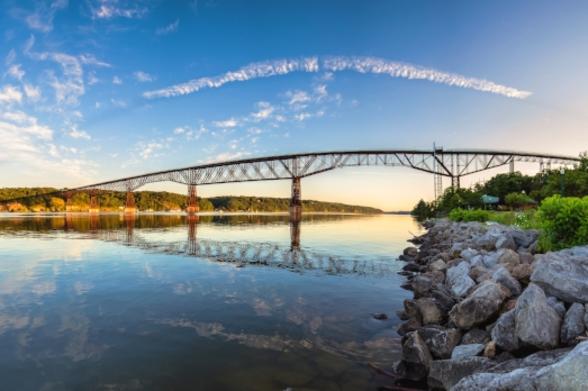 If you're looking for an eco-friendly getaway, look no further than New York State. The environment is important to us, as demonstrated by our 180 state parks and more than 50 nature reserves. More than a century ago, a "Forever Wild" clause was added to the New York Constitution to protect more than 2.6 million acres of the Adirondacks and more than 287,000 acres in the Catskills and keep them as a Forest Preserve. We've gathered up some eco-friendly activities you can include as you plan your New York State adventures from learning about renewable energy to eating and drinking local to ways to enjoy some of the state's must-see attractions with zero emissions.
Masks are encouraged, but optional in most settings per New York State guidelines. Individual businesses or attractions may require mask wearing. Call ahead and check websites and social media to make sure attractions and amenities are open and available.
Updated: 3/17/23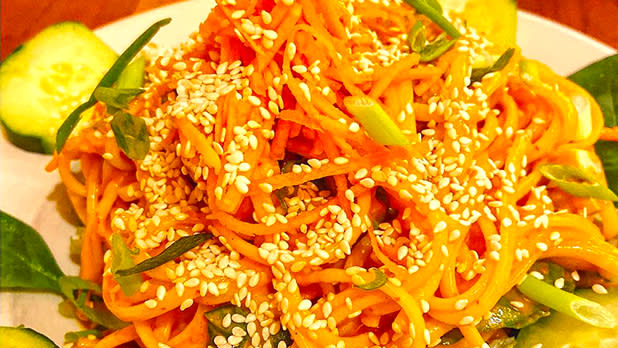 Photo Credit: @neveradaalmoment on Instagram
Eating vegan or vegetarian even once a week reduces greenhouse gas emissions. Moosewood Restaurant in Ithaca is internationally recognized for its fantastic vegetarian offerings. Enjoy dishes such as black bean burgers, spicy coconut curry, Moroccan chickpea stew and roasted beet and quinoa salad (menus change often) at a restaurant Bon Appétit once named "one of the most influential restaurants of the 20th century". Vegan options in NYC include Divya's Kitchen (with an ayurvedic menu), La Petit Monstre (a bakery near the Brooklyn Navy Yard), and Bar Verde (plant-based Mexican cuisine with dynamite cocktails).
Learn about Renewable Energy (Long Island & Greater Niagara)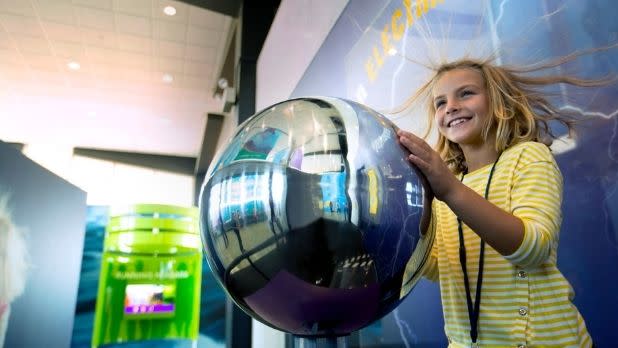 Renewable energy is the new black and New York State has opportunities to learn what it's all about. At the Jones Beach Energy and Nature Center, a zero-energy building, visitors learn about how energy consumption affects the environment. Programs at the center include "S.T.E.A.M. Workshops"—explore a different topic in science, technology, engineering, art, or mathematics through experiments, art projects, and more, "Seal Walk"—where you can spot harbor and gray seals feeding in the bay, and "Beachcomber's Bonanza"—a guided walk along the beachfront where you will learn about commonly seen animals and signs of animals along the shore.
Tour the Waterways (Greater Niagara & Hudson Valley)
Photo Credit: @niagarafallsadventures on Instagram
While you're in the Greater Niagara region, feel the spray of Niagara Falls on a zero-emission tour on the Maid of the Mist (opening late April) that takes you to the base of the American Falls and the basin of Horseshoe Falls on a lithium battery-powered catamaran. The boats are among the first all-electric passenger vessels in North America and are recharged with the hydroelectric power produced in the area. Down in the Hudson Valley, tour the Hudson River on its only 100% solar-powered boat, the Solaris, at the Hudson River Maritime Museum, which holds enough energy to tour even on the cloudiest of days. Visit the Rondout or Esopus Meadows Lighthouse (or both), head out on a shipwreck tour, a sunset cruise, or more.
Contribute to Conservation Efforts (Chautauqua-Allegheny)
Roger Tory Peterson was the leading artist-naturalist of his time, producing field guides and helping to inspire the 20th-century environmental movement of connecting with nature. At Roger Tory Peterson Institute of Natural History in Jamestown, tour Peterson's artwork, photographs, films, and manuscripts. Explore the 28-acre nature preserve on the grounds of the museum and fall in love with the outdoors just like Peterson. Conservation efforts that the Roger Tory Peterson Institute assists with include early detection of invasive plant species, mitigating stormwater erosion around Chautauqua Lake, and coastal habitat restoration for waterfowl. 
Sip Something Sustainable (Catskills, Thousand-Islands Seaway, & Long Island)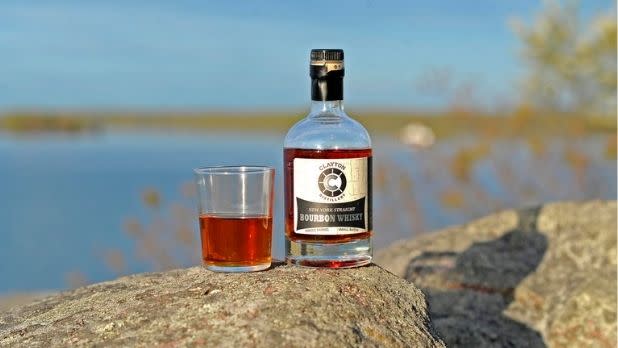 The craft beverage scene in New York State is growing and so is the rooftop garden at Catskill Brewery, helping to reduce rainwater runoff, withstand heat, and produce oxygen, while producing beer with fresh Catskill Mountain water and all-natural ingredients. The Gold LEED certified building's temperature is regulated by a geothermal pump system and the beer production itself is regulated by solar power. Up in the Thousand Islands, Clayton Distillery serves up sustainable spirits such as vodka, whiskey, bourbon, and even moonshine, using solar heating and cooling and corn from the surrounding farm and another in nearby Watertown. The distillery reuses everything, from the excess heat during production heating the building to the byproducts fed to local farm animals. If low-waste wine is more your style, take a day to visit some of the 20+ wineries and vineyards on the Long Island Sustainable Wine Trail such as Bedell Cellars, composting all grape seeds and skins back into the vineyard; Sparkling Pointe, with a warehouse producing as much energy as it uses; and Rose Hill Vineyards, using exclusively alternative energy.
Visit an Attraction that was Given a New Life (NYC, Hudson Valley, Catskills, & Central NY)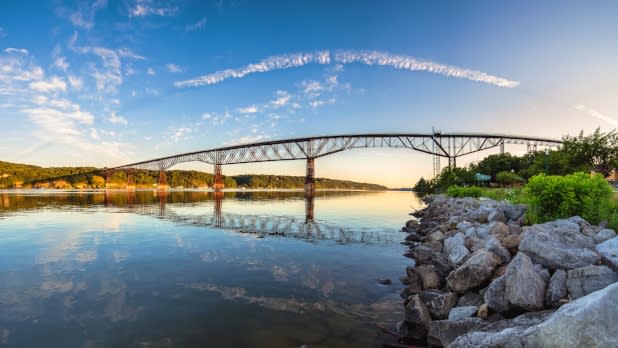 New York State has some great examples of adaptive reuse, when an existing space is used for a brand new purpose—think of it as infrastructure recycling. Manhattan's High Line Park is a 1.45-mile-long public space on the former train tracks of the West Side Elevated Line, originally used from 1934 to 1980, perfectly juxtaposing the industrial past with the floral future. Walkway Over the Hudson State Historic Park spans the Hudson River in the Hudson Valley. The walkway is across a former bridge used by the Poughkeepsie-Highland Railroad starting in 1889 (when it was the longest bridge in the world!) Today, it is the world's longest elevated pedestrian bridge at 1.28 miles long and you really can't beat the views. Rail Explorers, with locations in the Catskills and Cooperstown, offers scenic rides on pedal-powered rail cars with zero emissions on existing railroad tracks.
Shop for Pre-Loved Souvenirs (Various Regions)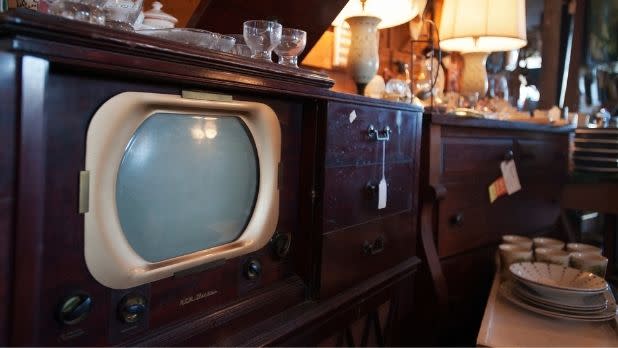 Rescue used books, clothing, furniture, and more from potentially ending up in the trash by shopping second-hand at New York State's plethora of antique shops and bargain events. You'll find them in every region, but serious shoppers might want to visit the Adirondacks in the fall for "The World's Largest Garage Sale" in Warrensburg. 2023's event will be held the weekend of September 29-October 1. Eclectic items can be found year-round in Hudson, Woodstock, Binghamton's Antique Row, Bloomfield's Antique Country Mile, and NYC's East Village.  
Tour a Sustainable Farm (Catskills)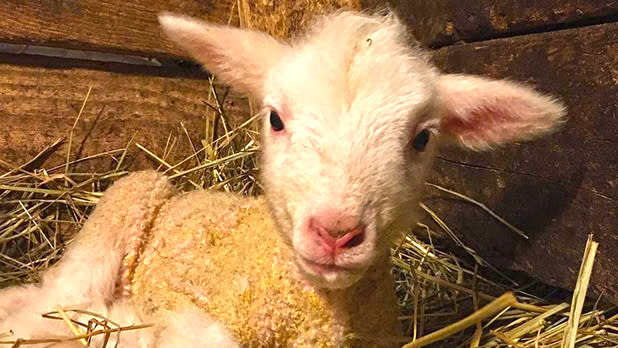 Photo Credit: @applepondfarm on Instagram
Apple Pond Farm runs an 80-acre organic farm almost entirely (90%) on solar and wind power. Other green practices include treating their animals humanely, conserving water, composting, and farming without chemical pesticides and herbicides. The farm is an excellent family-friendly attraction in Callicoon Center, offering programming where all can assist with farm chores like making compost, feeding chickens, planting and picking vegetables, all while learning about climate change and sustainability.
Eat a Farm-to-Table Meal (Various Regions)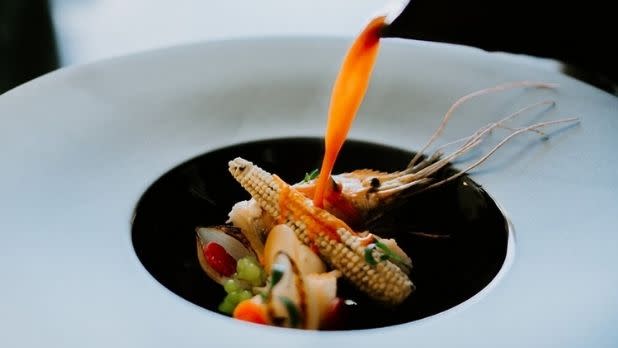 At farm-to-table restaurants, your food doesn't have to travel far from where it was grown, helping cut down on fossil fuel emissions. At these spots, what you're eating is guaranteed to be fresh and in-season. What's even more fun is that many farm-to-table eateries have changing menus depending on what is growing locally, so you never know what you're going to get! Try farm-to-table Mexican cuisine in Buffalo at Las Puertas, farm-to-table pizza in the Hudson Valley at Ollie's, or one of these other great spots across the state.
Walk on the Wild Side at the Wild Center and Wild Walk (Adirondacks)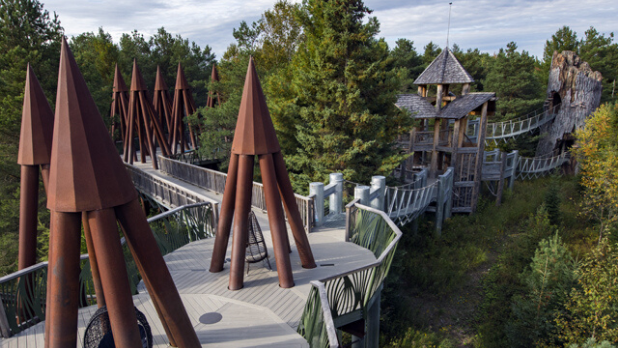 New York State's first LEED-certified museum, the Wild Center and Wild Walk, is also a nature-lover's dream, known for its demonstration of how humans can coexist with nature. Hang out above the treetops with the Adirondacks surrounding you on swinging bridges, dip in and out of tree houses, and play on a giant rope spider web. Power for the museum buildings comes from solar panels and Niagara Falls while composting toilets, local sustainable materials, and stormwater collection round out the environmental efforts. If you have a youngster who longs to change the world, enroll them in the museum's Youth Climate Program.
Travel the Empire State Trail (Various Regions)
Consider an alternate form of transportation, like walking or cycling, along the 750-mile-long Empire State Trail, completed in 2021. The trail connects Albany to Manhattan, Buffalo, and Lake Champlain on three different sections. There are parking lots along the trail where you can leave your car to take a leisurely stroll or cycle to parks, breweries, restaurants, scenic points, or travel the whole way using your own power.
Stay at a Sustainable Accommodation (Various Regions)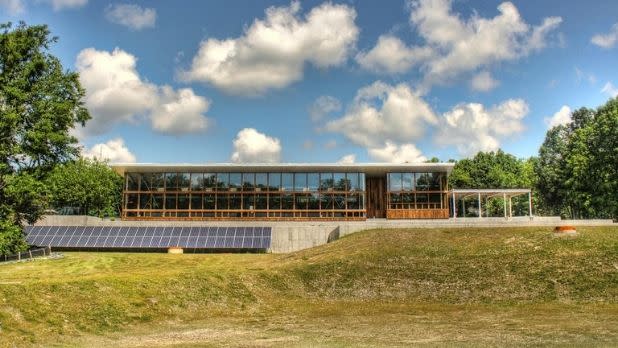 The campus of the Omega Institute for Holistic Studies is a facility dedicated to green living and sustainability. Stay in a green cabin with wind-powered heat and air-conditioning, low-flow showers, and organic bedding all while taking part in their sustainability programs. Past programs have included "Educating for a Sustainable Future," "Making Peace with the Earth," and "Handcrafted Herbal Body Care." Golden Arrow Lakeside Resort is Lake Placid's first environmentally-friendly resort, and the first in the US to receive the Audubon International's Platinum Eco Rating for hotels. Stay there for a pristine white sand beach made of crushed limestone that helps counteract effects of acid rain and the immaculate views of Mirror Lake, all while feeling confident about the sustainable dining, energy-saving guest rooms, plastic-free toiletries, green roof, and more.