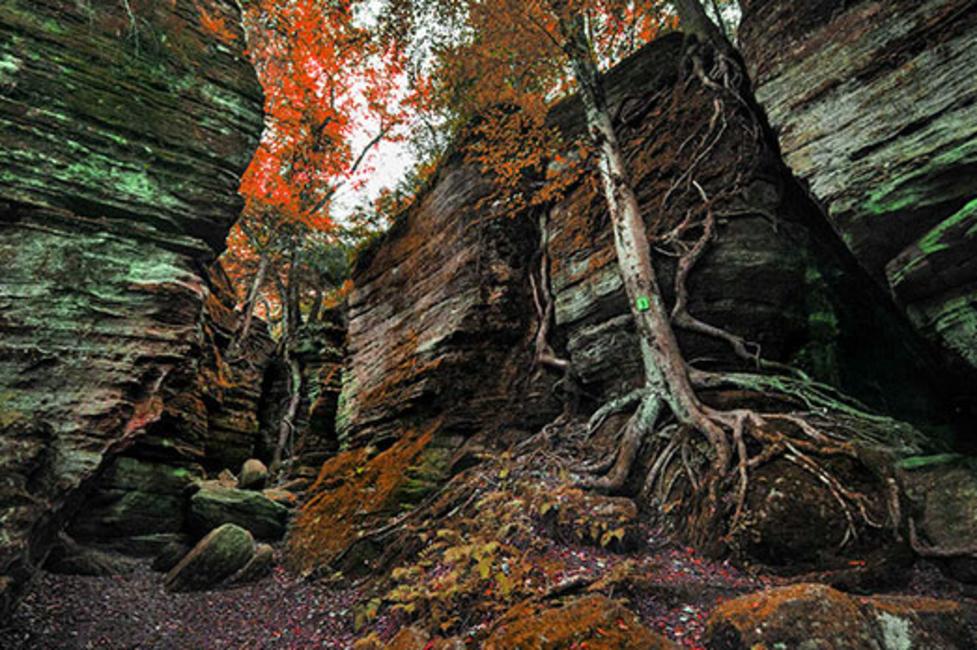 Fall is here! With the leaves changing colors and sweater weather in full effect, it's time to grab your keys and step outside to take advantage of all that New York State has to offer this season. THIS is your fall bucket list around the Empire State.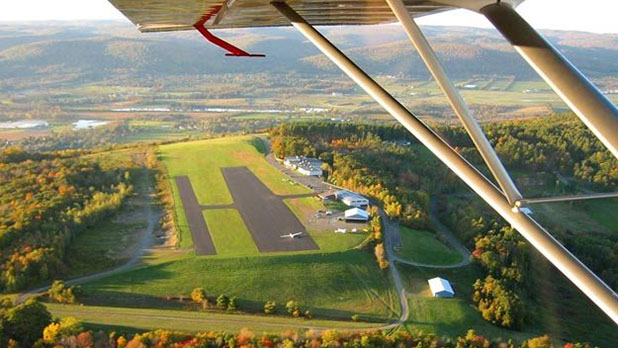 1. Take Flight over the Finger Lakes
There's nothing quite like the contrasting blues of the Finger Lakes and the oranges and crimson reds of fall foliage. Feast your eyes by way of glider. The Harris Hill Soaring Center will take your breath away with a motorless flight over the region.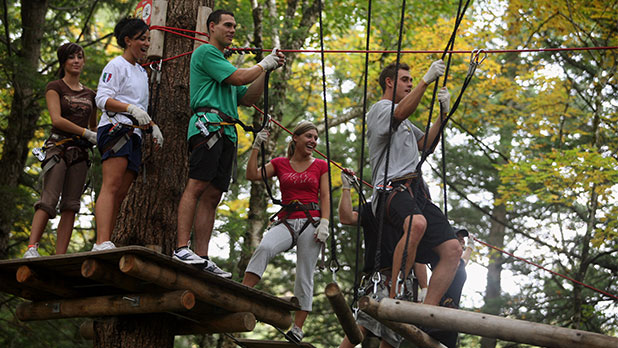 2. Get up high in the Adirondacks
Zipline over the Adirondacks at the Adirondack Extreme Adventure Course. Can you hit all six courses? We dare you. If you're feeling lazy - fret not. Visit Mirror Lake Inn Resort and Spa, where you'll be able to warm up even in the dead of winter.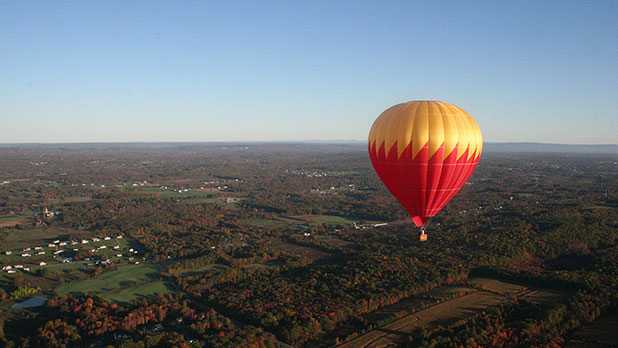 3. Hot Air Balloon in the Hudson Valley
Take a hot air balloon ride above the scenic Hudson Valley! Summer's the perfect time to take your exploration to new heights.
4. Escape on Long Island
Nothing beats a crisp fall walk on the beach--the summer crowds have dispersed and you can soak up the salt-sprayed air in peace and quiet. Jones Beach is the perfect spot for an oceanside autumn stroll, where the gently crashing waves of the Atlantic create a perfectly serene soundtrack.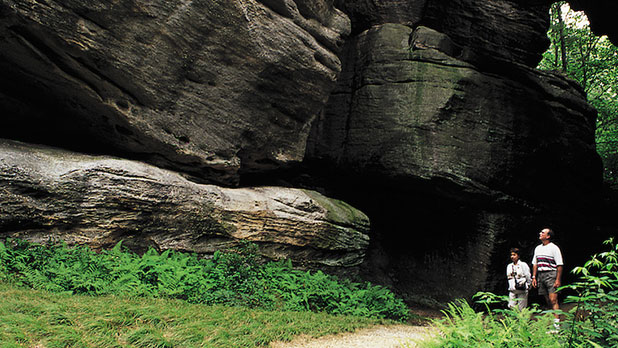 5. Boulder in Chautauqua-Allegheny
Grab a harness and some rope and hit the Chautauqua-Allegheny region for some of New York State's best bouldering and rock climbing. Don't forget to chalk up before you go on belay! Head to Panama Rocks Scenic Park or Rock City park for a nice combination of expert and beginning bouldering.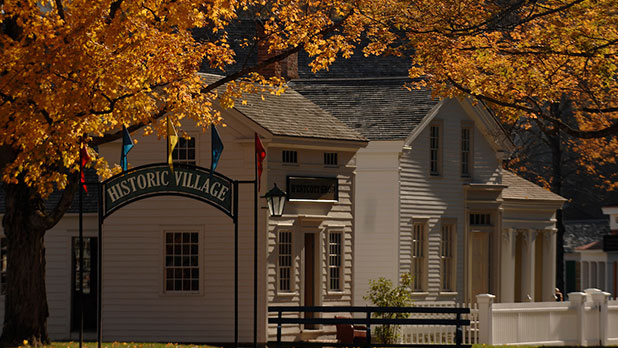 6. Celebrate Harvest in Central NY
Autumn means harvest season. Get a glimpse of the history of farming at the Farmer's Museum, with snapshots into village life, trades and agriculture in New York State circa 1845.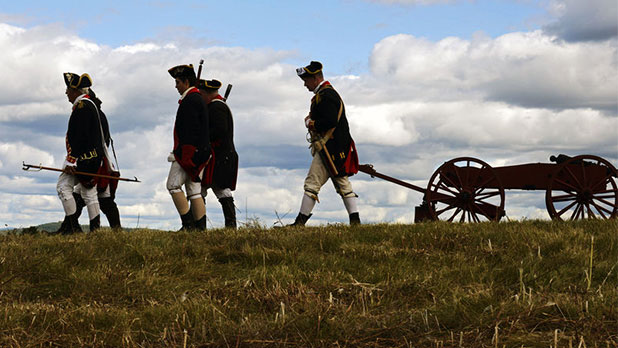 7. Expand your knowledge in Capital Saratoga
Saratoga National Historic Park is what is historically known as Saratoga Battlefield. Indulge in some New York State history this fall by exploring the battlefield in Stillwater, the General Phillip Schuyler House eight miles north in Schuylerville and the Saratoga Monument in the nearby village of Victory.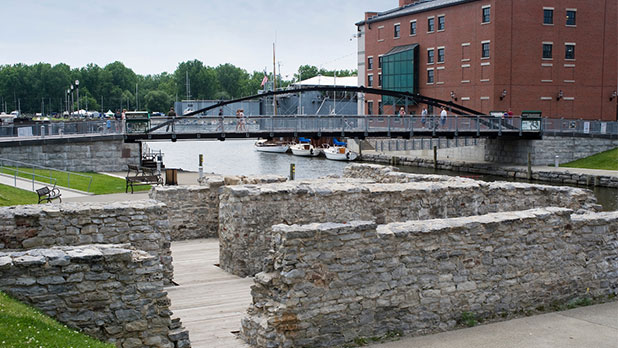 8. Everyone is wild about Buffalo - Canalside will show you why   
Canalside is an awe-inspiring $300-million addition to Buffalo's waterfront that hosts more than 1,000 events per year, including outdoor yoga, ice skating and more. There are endless activities to participate in while enjoying the crisp fall air and beautiful surrounding waterscape. Also check out America's largest inland naval park, the Buffalo and Erie County Naval and Military Park while you're there.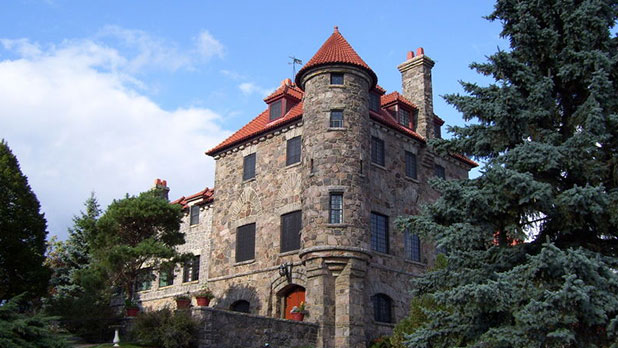 9. Time travel in the Thousand Islands
Experience a taste of New York State history at the Singer Castle on Dark Island. Get a guided tour of the intricate architecture, furnishings and puzzling secret passages of the century-old structure, formerly the home of Frederic Bourne, a one-time CEO of the Singer Sewing Company. It's the perfect activity for a nippy autumn day.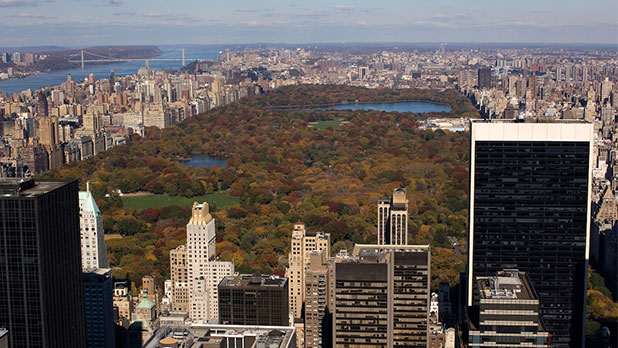 10. Manhattan on the rock(s), please.
Top of the Rock opened its first observation deck more than 70 years ago, and has since become an iconic New York landmark to see the skyline from above. Go on a clear day and see the city's fall foliage from a totally different vantage point.
11. Ride the Open-Air Catskill Mountain Railroad
Immerse yourself in the bronze and burnt orange landscape of the Catskills aboard the Catskill Mountain Railroad. You'll experience spectacular views of autumn foliage that you just can't get in a car. Wear a scarf and hat and the fresh air will feel great.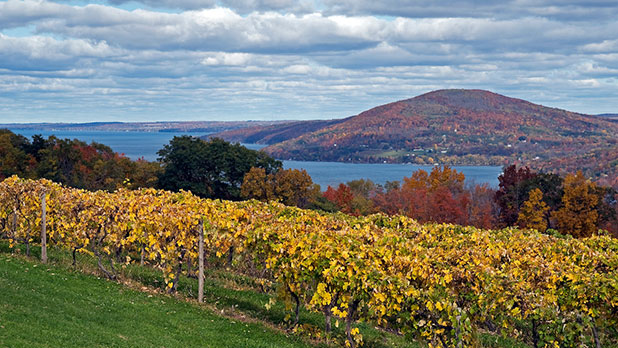 12. Soak in the Finger Lakes wine country
There's nothing quite like sharing a bottle of vino right on the vineyard where the grapes were grapes are grown with family and friends. New York's Finger Lakes region is famous for the number of vineyards that call the region home, and the quality of the vintages they produce. Try the Serenity Lake Vineyard for a taste of Cabernet Franc, Merlot, Pinot Noir, Riesling and Chardonnay. It's right on the lake, so your eyes will be as happy as your taste buds.
Share New York State adventures with us on Instagram and Twitter with #ILoveNY and #iSpyNY, and tag us on Facebook!