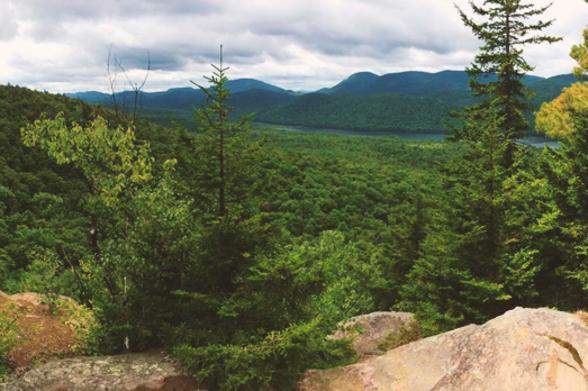 By Rainer Jenss, President & Founder at Family Travel Association
My two sons have certainly been fortunate, if not spoiled, for having each traveled to over 40 countries -- all before they were teenagers. So their less than enthusiastic response to my announcement last year that we were using our two-week summer family vacation to take a road trip around New York State came as little surprise. After all, we live in New York!
I convinced my sons that there'd be plenty of new things for us to see and do, even though we'd already spent plenty of time exploring our home state. Weekend camping trips on the islands of Lake George had been an annual tradition. Day trips to Jones Beach were too numerous to count. And drives to Lake Placid for skiing at Whiteface, Olympic bobsled runs at 70 mph, and hikes through the Ausable Chasm are among the boys' favorite childhood memories. We even spent Memorial Day in the Finger Lakes two years ago for some boating, fishing, and kayaking – not to mention a try at paddleboard yoga!
But had we ever been all the way up to Buffalo or seen Niagara Falls? Nope. How about thoroughbred racing in Saratoga? Not yet. Visited the famous Corning Museum of Glass or National Toy Hall of Fame in Rochester? Never even heard of them.
The fact is, when I started mapping out our two-week itinerary, I quickly realized there was simply too much to see, and as is all too common, not enough time. So I did what any good parent of teenagers should do when planning a family vacation: let them actively participate in the decision-making. "Let's go fishing". "I just want to chill out." I even got, "What are we gonna eat? I don't want to go out to fancy restaurants all the time."
With this input, I formulated a route: From our home just north of New York City, we'd drive across the Hudson River to Dutchess Country, up to Thousand Islands, down through the Adirondacks, and back across into the Catskills. A lot of driving, but plenty of time in between.
As a positive omen of things to come, we spotted a bald eagle while crossing the Mid-Hudson Bridge on our first day. We kept our heads facing skyward as we spent the afternoon at the Old Rhinebeck Aerodrome to watch antique airplanes from the early 1900s put on a spectacular airshow. The boys loved it. Maybe this wouldn't be so bad after all!
After a beautiful drive through Binghamton and past Syracuse, we pulled into Clayton, NY, a charming little town on the banks of the St. Lawrence River. For our three-day stay in the Thousand Islands, we rented a pontoon boat and immediately started exploring the area. Visiting the beautifully restored Boldt Castle was a major highlight.
We also caught a glimpse of another historic landmark, the Singer Castle, but this time from the kayaks we rented from Riverbay Kayak Tours in Chippewa Bay. Feeling energized from three days spent mostly on the water, we continued our pursuit of outdoor adventures in one of the largest state parks in the country.
The great camps of the Adirondack Mountains were grandiose family compounds of cabins built in the latter half of the nineteenth century. These camps were summer homes for the wealthy elite class, where they could relax, host or attend parties, and enjoy the wilderness. While most can only be toured, we spent three nights at the Great Camp Sagamore, originally built as a wilderness retreat for Alfred G. Vanderbilt. Although we did more fishing, paddle boarding, and canoeing, my sons also got their wish just to be able to chill out for a few days thanks to not having any phone, TV or Wi-Fi service on premises.
A short ride over to the Garnett Hill Lodge in North River (30 minutes west of Lake George) forced us to kick up the energy level, thanks to a variety of mountain biking and hiking trails that ring the property. As impressive as the Siamese Ponds Wilderness Area looked from atop two wheels, the sweeping views of nearby William Blake Pond and Thirteenth Lake were even better from the (only appropriate) Adirondack chairs on the front lawn.
As we said our goodbyes to the lodge owners, Mindy & Don, the boys made us promise we'd come back for cross-country skiing in the winter. No problem guys. A short ways down the road was the Adirondack Museum – or the "Smithsonian of the Adirondacks" as some like to call it, a worthwhile stop to break up a drive. Not far from there, a visit to Six Flags Great Escape served as a reminder that sometimes kids just need a good old fashion amusement park to let loose in.
Our final stop had us in the Catskills, where we returned to more of the State's natural splendor. We spent several hours at the Bethel Woods Center for the Arts Museum flashing back to the unique experiences of the 1960s – mainly Woodstock, which took place on Max Yasgur's farm a mere 500 yards away exactly 45 years to the day we were there. A museum of a completely different variety, the Catskill Fly Fishing Center and Museum offered us the opportunity cast some flies of our own on the Willowemoc Creek. Erin Phelan, the museum's assistant executive director also served as our personal guide.
Our final stop before the 90-minute ride home was The Tavern at the Arnold House, nestled on 7 acres in the forest of Shandelee Mountain. As we had promised, this wouldn't be a formal sit down dinner. Instead, we feasted on some smoked trout dip, arctic char and hangar steak – all in a casual setting in the company of the owners Sims and Kristen Foster. After some live music in the nearby barn and twilight bonfire, we happily set our GPS towards Nyack, feeling pride to be able to call New York our home.