It may be the glittering lights, the heart-pounding coasters or the promise of new memories, that attracts thousands of visitors to the Great New York State Fair. Whatever your reason, one thing's for sure--there's a lot of fun in store. From wild cats to live music and the tastiest fair foods, here's what's new and happening at the 2016 Great New York State Fair!
Thursday August 25th - Monday September 5th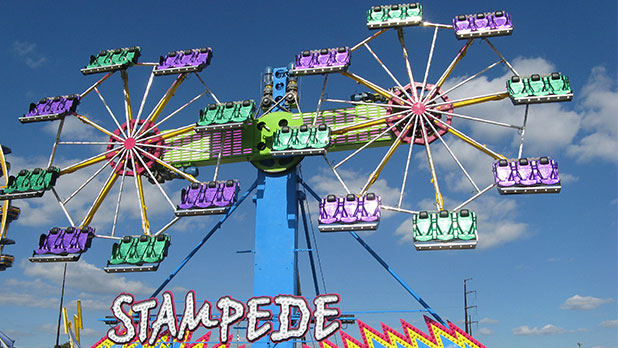 Stampede
7 new rides & carnival thrills   
Whether you're an adrenaline junkie or not, the fair's brand new rides will have you hooked. Hop on the Street Fighter 360, a massive claw that spins and swirls riders 50ft in the air, or the Wiggle Wurm, a soft bouncing ride made just for kids. With seven new rides of all types, there's a lot to be excited about. And make sure you ride the Stampede, a new double Ferris wheel with a twist--the seats are attached to the outside of the wheel so riders face out. Get your tickets in advance here.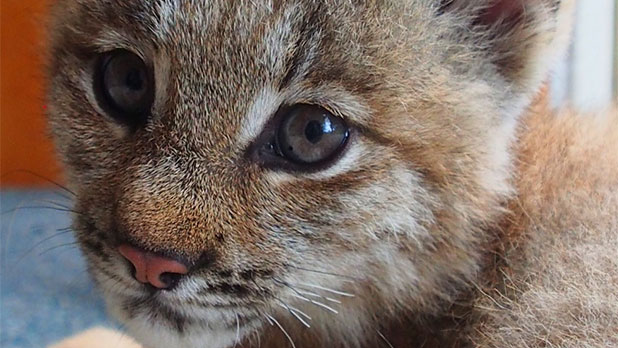 Canadian Lynx
Wild Cats     
"Ensuring the Future of Wildcats," this exhibit is put on by Hawk Creek Wildlife Center, a feline conservation facility in New York State. Fairgoers will be able to learn about these endangered cats and see them up close. Featuring the Eurasian Lynx, Geoffroy Cat, Serval and Cougar, guests will learn from the experts, ask questions and get an up-close view at this amazing exhibit that has been seen on the National Geographic, The Today Show, Rachael Ray and Conan O'Brien.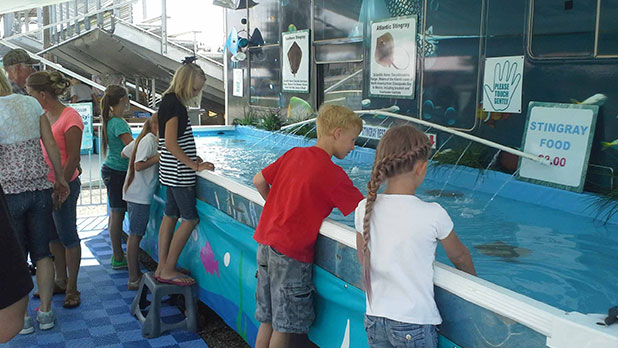 Stingray Exhibit 
Stingray Exhibit
You know them as graceful sea creatures--now get up close with these beauties. This interactive exhibit lets you safely touch and view stingrays, while learning more about these wonderful creatures and their sea life from knowledgeable educators and videos. Free of charge, it's the world's only traveling, self-contained Stingray Exhibit!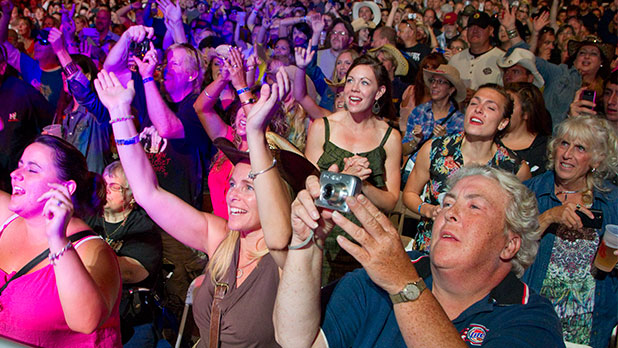 Chevy Court Concerts 
12 Days of Free entertainment at Chevy Court
The historic buildings surrounding the Stan Colella Stage got a major makeover, with looks this good and entertainment for free, you're guaranteed to have an amazing time. From August 25th to September 5th, fairgoers can catch two free shows a day from top artists including Ke$ha, Macy Gray, Dashboard Confessional, Flo Rida and more. Find the full music lineup here.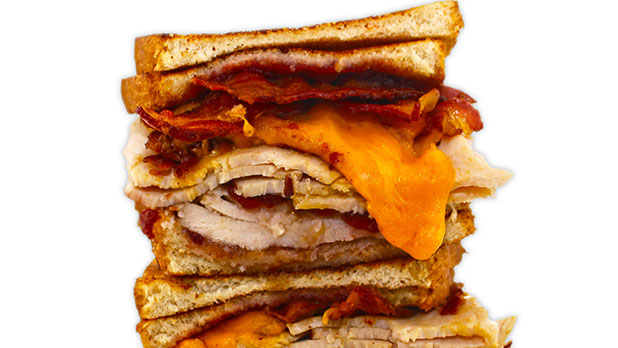 New York Harvester
The New York Harvester
If you thought fried oreos was your tastiest guilty pleasure--think again. This year, the state fair unveils the New York Harvester--all your Thanksgiving dinner favorites, deep-fried between two thick slices of sourdough bread and perfected with cranberry sauce and savory gravy. Think tender turkey, mashed potatoes, stuffing, cheese and bacon, all deep-fried and all made with fresh, local New York products.
Ride for $5 entry 
If you love a good deal, this has your name written all over it. Ride your bicycle to the state fair and gain full admission for only $5. There will be a group ride Wednesday August 31st at 9:30 am from the salt museum in Syracuse through the west shore bike trail to the main gate!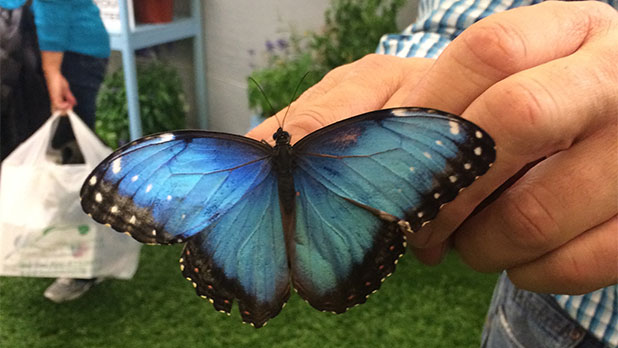 Blue Morpho butterfly 
Butterfly Exhibit
The thousands of live butterfly that enchant fairgoers every year will be joined by 20 exotic breeds including Costa Rica's electric blue Blue Morpho, the wide-winged Paper Kite of Asia, the white spotted Postman of Africa and the Scarlet Mormon of the Philippines. Only $2 admission, come experience the colorful world of butterflies.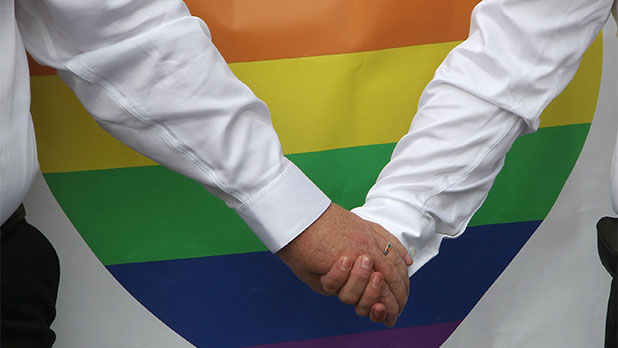 Pride Day
Pride Day & more Special Fair Days 
The only State Fair in the U.S. to host its own Pride Day, the annual all-day event on Friday August 26th will include a flag raising ceremony, LGBT choirs and parade at 6pm. In the evening, guest speaker Candis Cayne from I am Cait will discuss her career, life, transition and what it means to live life as her truly happy, authentic self. Come celebrate the culture, community and find more Special Fair Days here. 
Share New York State adventures with us on Instagram and Twitter with #ILoveNY and #iSpyNY, and tag us on Facebook!