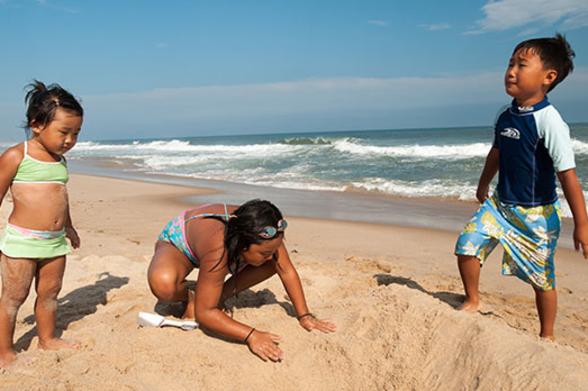 With the kids on summer break, this is the season for memories to be made. Play and connect with the whole family with these unforgettable activities across New York State. Best part? They won't break the bank!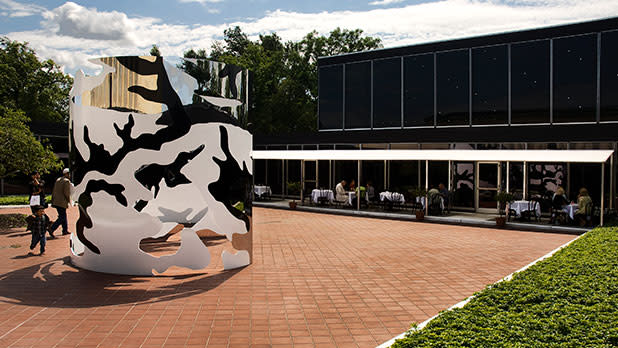 1. Free Fridays at Buffalo museums
Thanks to M&T Bank, you can enjoy Buffalo's hottest culture spots for free every Friday. Enjoy free admission to the Albright-Knox Art Gallery on the first Friday of the month, Burchfield Penney Art Center on second Fridays, the Buffalo History Museum on the third Friday and the Buffalo Arts Studio on the fourth Friday of each month!  
2. Climb the tallest mountain in New York State.
Travel to the Adirondacks High Peaks Wilderness Area to hike New York State's tallest mountain, Mount Marcy. Have a 5K-mile high picnic with the whole family once you reach the peak. The mountain offers plenty of varied terrain, from beginners hikes to more challenging ones, so choose the terrain that is right for your family's experience level. Your kids will love boasting to friends about this feat!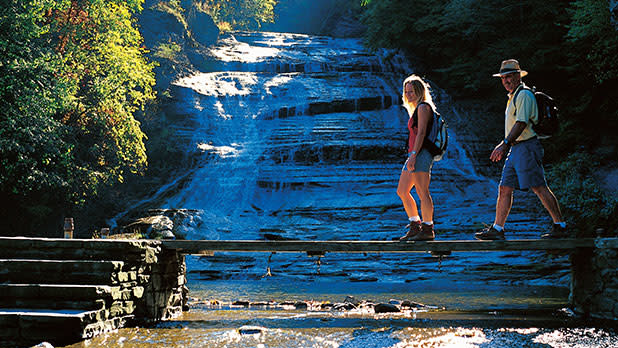 3. Get sprayed and splash around at Ithaca's towering waterfalls.
From small cascades to thundering falls dropping hundreds of feet, Ithaca is home to more than 100 majestic waterfalls that will knock you off your feet. The kids can swim at the base of Buttermilk Falls - an all-natural swimming pool!
4. Spend a day in laissez-faire beach culture.
Head to Jones Beach to get a break from it all and immerse yourself in an enchanting collage of waves, sand dunes and maritime forests. There's a fun boardwalk, playground and an 18-hole pitch putt golf course for the kids!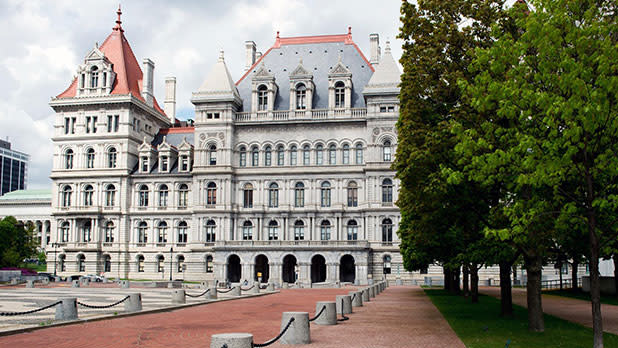 5. Celebrate New York State history.
Take a trip to Albany to visit the New York State Capitol building, a National Historic Landmark over 100 years old. Marvel at the 19th-century architectural grandeur and learn more about the our great state's government. You'll give your kids a leg up in their next history class!
6. Swim Sandy Beach.
Take a swim or paddle at Sandy Beach, in the Thousand Islands-Seaway region. It's the only significant freshwater dune site in the Northeastern US. Bring some pool toys and create a sand castle-building competition for the kids! In nearby Alexandria Bay, there is a pirate event going from August 12-21, where your kids can explore their imagination.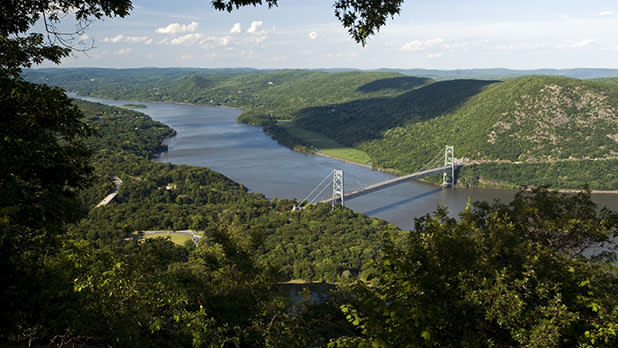 7. Brunch at Bear Mountain State Park.
Do Sunday morning brunch with a view at Bear Mountain State Park, where hiking trails, fishing and other outdoor pursuits await. Bring a ball for the kids to mess around at the playing field or visit the Bear Mountain State Park zoo. Maybe even do a little landscape painting at the craft dock!
8. Fish at Alma Pond in the Allegheny Region.
Spend the day (or week) bird-watching and fishing at Alma Pond, ripe with largemouth bass, carp, sunfish and bullhead alike. Wade in the water or fish from the shore - you're sure to see many species of colorful birds, so bring a bird book and make an educational game out of it for the kids!
Note: fishing in New York State requires a fishing license. If you do not have one, you can purchase a one-day pass online for $5-$10.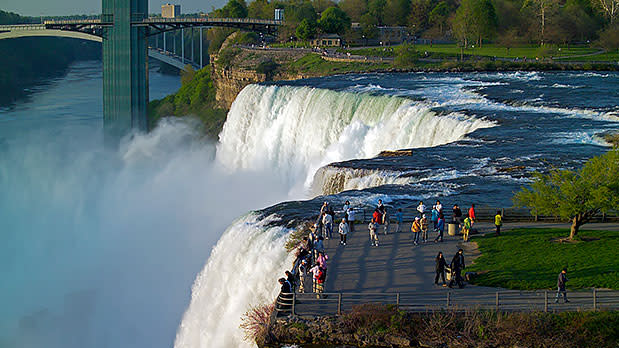 9. Get a once-in-a-lifetime view and play around the fair.
You'll feel insignificant by comparison to the majestic grandiosity of Niagara Falls. Get up close and person with 600,000 gallons of falling water per second. It's an experience you'll never forget. After you catch a glimpse of the water wonder, head on over to the Erie County Fair - a mere 30-minute drive - for farm animals, music, rides and more. The fair is free for kids and open August 10-21!
10. Find peace in the Catskills.
Wander a breathtaking vista or sit on a quaint covered bridge over a babbling brook and soak in all the fresh air and calm vibes that springtime in New York State offers. Looking for a fun place that will appeal to the whole family? Bear Creek Restaurant and Recreational Park is perfectly equipped to handle the whole family - with a mini golf course, driving range and paintball complex.
Note: Parking may not be free at certain locations.
11. Experience Manhattan by foot.
Get an intimate view of Manhattan on a Free Tour by Foot. Learn city and state history, meet fellow travelers and see what NYC is all about! 
Share New York State adventures with us on Instagram and Twitter with #ILoveNY and #iSpyNY, and tag us on Facebook!