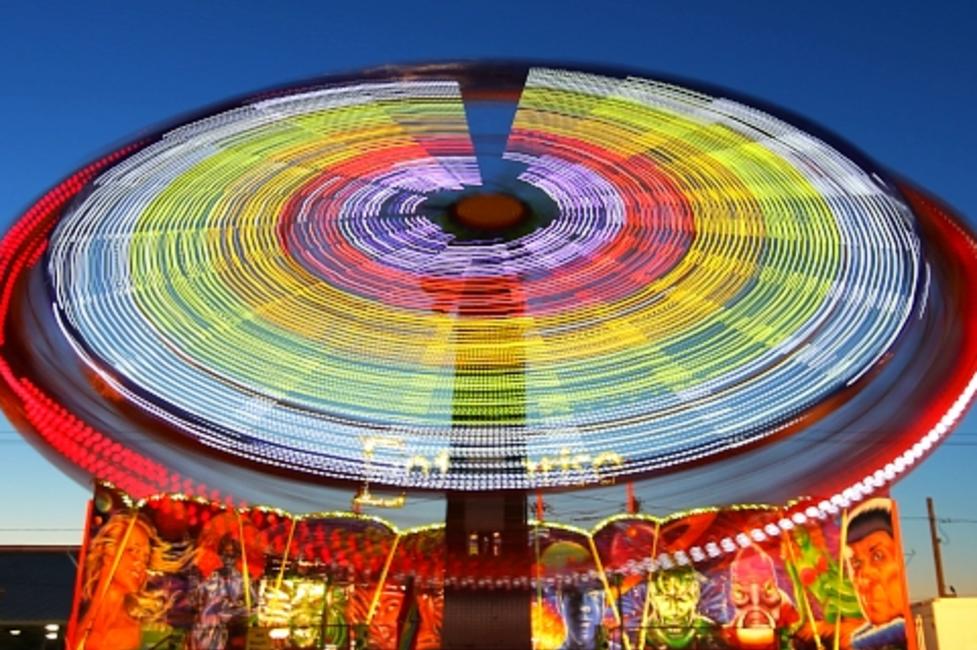 In advance of the Great New York State Fair, we're taking a look back at some of our favorite attendee photos from the 2016 fair.This year's event promises to be even bigger and better, so get yourself to Syracuse now for some of the best family fun New York State has to offer. 
Rides!
There's something for the whole family on the Fair's classic midway, from thrill rides to a special kids zone. And this year you can take it all in from above thanks to the Broadway Skyliner, a chair-lift ride that will carry riders the length of the midway and back in 7 minutes. 
Fried food
Jim Hasbrouck of Fried Specialties is a deep-frying renegade. This year his offerings will include deep-fried breakfast and a fried Nutella sandwich. You should also be able to score classic favorites like this deep-fried PB&J.
Baby animals
You can witness live cattle births (!) and learn about New York's dairy industry at the Dairy Cow Birthing Center. And don't worry about missing off-hours births: There's a 24/7-hour live stream throughout the run of the fair.
Sand Sculpture
Watch as 180 tons of sand are crafted into a work of art. This year's sand sculpture is inspired by to New York Milestones.
Butter Sculpture
Sand isn't the only unusual sculptural medium used at the fair. Butter is also crafted into life-size works of art. The dairy spectacle that will go on view this year is a tribute to New York State Troopers.
Top concerts
The Chevy Court hosts world-class acts from rock, pop, country and beyond. Last year, Ithaca's own X Ambassadors (pictured) were among the headliners. This year you can catch 3 Doors Down, the Beach Boys, DNCE and many more. Click here for the complete schedule.
Take pictures and share memories!
Be sure to share your own photos of your adventures at the Great New York State Fair! And don't forget to tag #NYSFair and #ILoveNY.