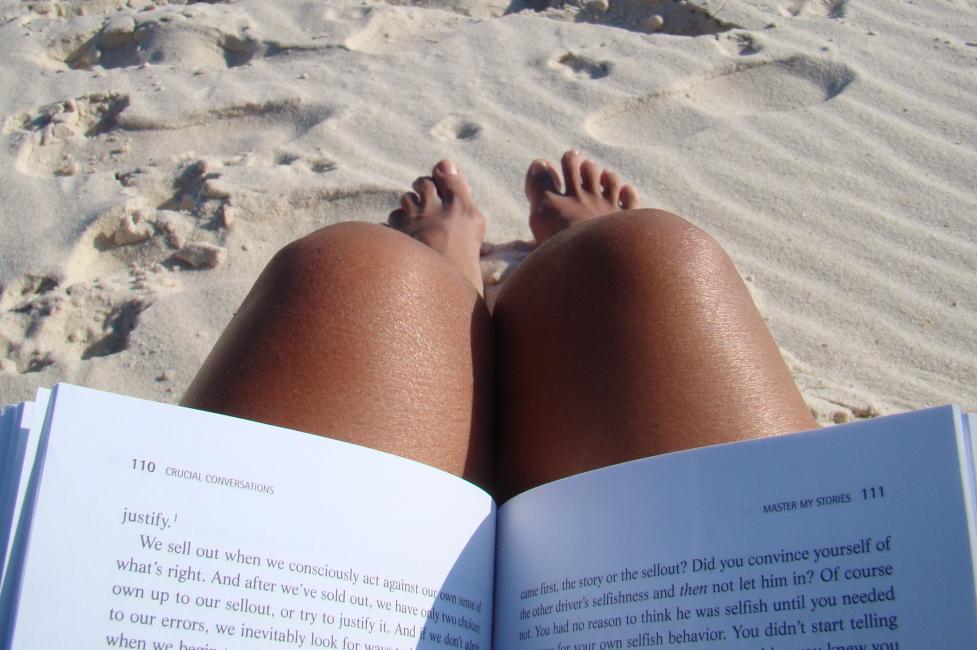 Happy Book Lovers Day! We love it when New York comes alive in a really engrossing book, and we love getting lost in a good story on a beautiful day at the beach. Check out our beach guide to find a great place for sand and swimming. And read on to see seven classic New York books you can read while you're there. Keep the story going by visiting the actual New York settings that appeared in the pages you couldn't stop turning.  
Are there any books we left out? Let us know in Facebook comments, and show us the book your head's in and the sand around your feet using the hashtag #iSpyNY!
The Great Gatsby by F. Scott Fitzgerald 
Long Island's "Gold Coast" provides the setting and the Roaring Twenties provide the atmosphere for The Great Gatsby, F. Scott Fitzgerald's long beloved novel. Go back to a time when dinner jackets were standard attire and party invitations were written individually, in calligraphy.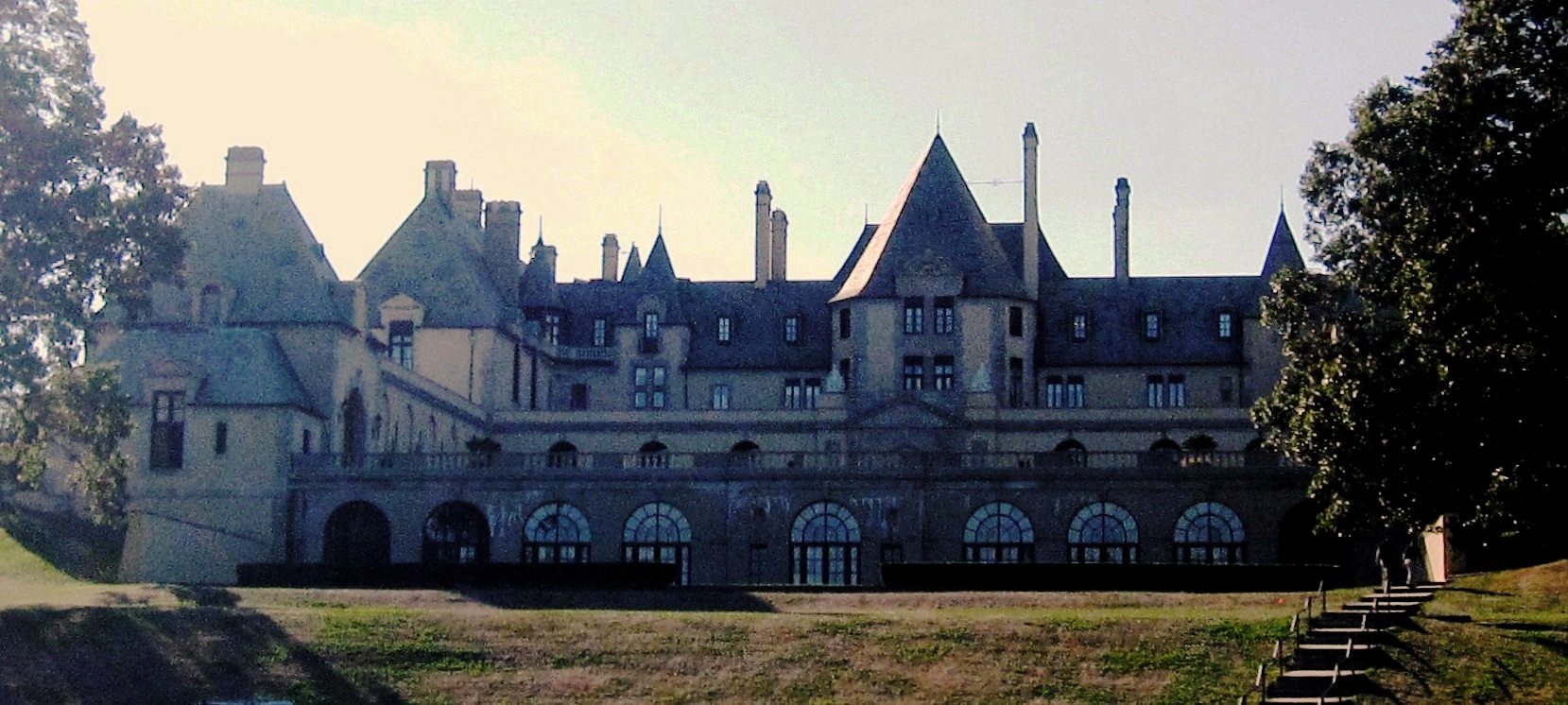 Fitzgerald took Gilded Age mansions like Oheka (at right) for inspiration. Step into a vision of the American dream when you visit them!
Sag Harbor by Colson Whitehead
Colson Whitehead pens a novelized memoir of his summer boyhood days ("pure pinned joy") in the Long Island town of Sag Harbor. It's a coming-of-age story about Benji, who is keenly observant about race, class, and a 1980s pop culture full of New Coke, Bill Cosby, and Lisa Lisa.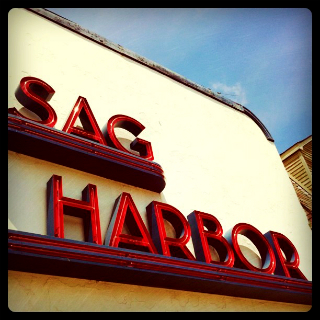 Sag Harbor is a beautiful beachside town with an iconic movie house (seen here), and it was once America's most bustling port. Learn about it at the Sag Harbor Whaling and Historical Museum. 
America America by Ethan Canin
Called "An Upstate Saga" by John Updike, America America is a story about Corey Sifter, a middle-aged journalist from a town outside Buffalo, and in particular his days working for Liam Metaray, the manager of Senator Henry Bonwiller's 1972 presidential campaign. The tragedy and machinations Sifter witnesses during that consequential period make for a fascinating tale.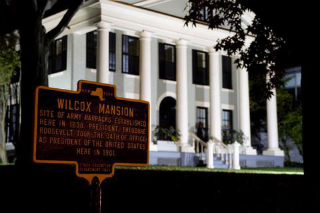 Buffalo has been involved in a great deal of presidential politics. There you can visit the Theodore Roosevelt Inaugural National Historic Site, seen here, and the Millard Fillmore House Museum in East Aurora. And beyond the Greater Niagara region, the whole state is full of presidential history. 
Ragtime by E.L. Doctorow 
Ragtime is a fast paced novel that tells the exhilarating story of how America became a modern nation in the first decades of the 20th Century. Meet fictionalized characters walking through various New York landscapes, like Harry Houdini, Sigmund Freud, J.P. Morgan, Henry Ford, and Evelyn Nesbit—arguably the first ever media starlet—as they shape and become enmeshed in the events of a promising and turbulent period.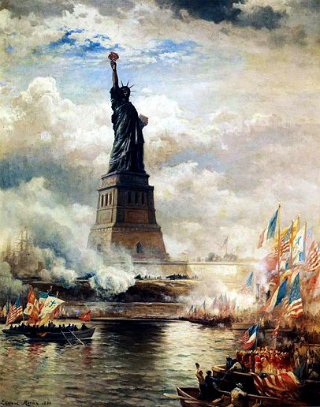 The Morgan Library and Museum, where Ragtime comes to its dramatic conclusion, is well worth a visit, as is the Houdini Museum at Fantasma a few blocks across town. Then of course there's Niagara Falls, where Freud is said to watch a tightrope walker. Freud pronounces him a "maniac," but you'd be crazy to miss it.
Kaaterskill Falls by Allegra Goodman
Allegra Goodman's Kaaterskill Falls was a finalist for the National Book Award in 2008, and it's about Elizabeth Shulman, a woman who's caught between two communities who co-exist in a fraught balance: Orthodox Jews who reside in the town during the summer, and year-round residents. Elizabeth herself is Orthodox, but she has dreams that push the boundaries of her prescribed roles as a woman.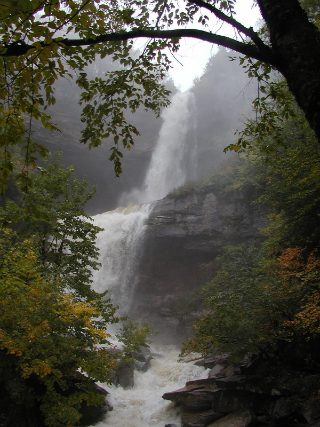 Kaaterskill Falls itself is the highest cascading waterfall in New York State, and it's a stunning sight.
The Goldfinch by Donna Tartt
The Goldfinch starts in NYC's famed Metropolitan Museum of Art, where protagonist and narrator Theo Decker manages to walk out with a priceless 17th century painting: Carel Fabritius's The Goldfinch. Through a decade and more characterized by economic floundering, unrest, grifting, and gambling, Theo learns to navigate the world he's inherited with the priceless artwork that is both a personal boon and an unspeakable burden.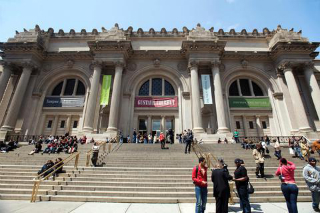 While Fabritius's The Goldfinch resides permanently in the Hague, it was recently in the Frick museum for a major exhibit of Dutch painting, right beside Girl with a Pearl Earring. Currently at the Frick, you can see works by Spanish master El Greco. 
Last of the Mohicans by James Fenimore Cooper 
One of the most popular novels of the past two centuries, Last of the Mohicans was inspired by a trip through the Adirondacks and Glens Falls. It's set during the French and Indian War, and there's action around the state from Fort William Henry to Fort Ticonderoga, and from Lake George to the town of Fort Edward.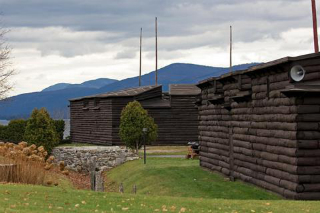 You can even visit Coopers' Cave Overlook, where the novel was conceived!
Whether you're reading great New York books or taking a tour, don't forget to show us what literary landscapes are inspiring you using the hashtag #iSpyNY!