New York State boasts some of the most impressive and dazzling museums anywhere in the world, complete with glass-encased masterpieces and towering canvases. But what's a culture-seeker to do when they want a dose of the quirkiness that this state is know for? Grab your camera and some eccentric accessory and take a tour of these specialized, off-the-beaten path museums that you'll find only in New York!
Jell-O Gallery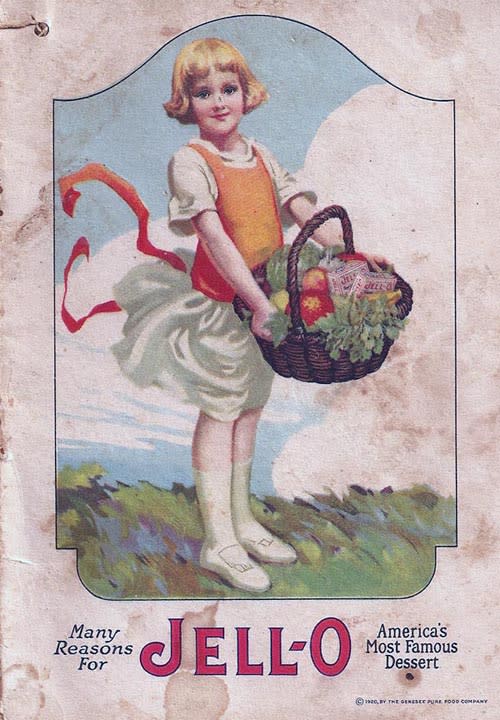 In Le Roy, New York, between the Great Lakes cities of Rochester and Buffalo, you'll find the birthplace of a food so common you almost forget there was ever a time without it: Jell-o!  The Jell-O Gallery's website tells the story of the sweet treat's invention, including a couple original owners of the patent who just didn't know what to do with the stuff. With such a simple recipe, success is all in the marketing. Visit the Jell-O Gallery to understand how advertising campaigns over the years have made an American staple out of this New York invention.
Jell-O Gallery, 23 E Main St., Le Roy, NY 14482
Herschell Carrousel Factory Museum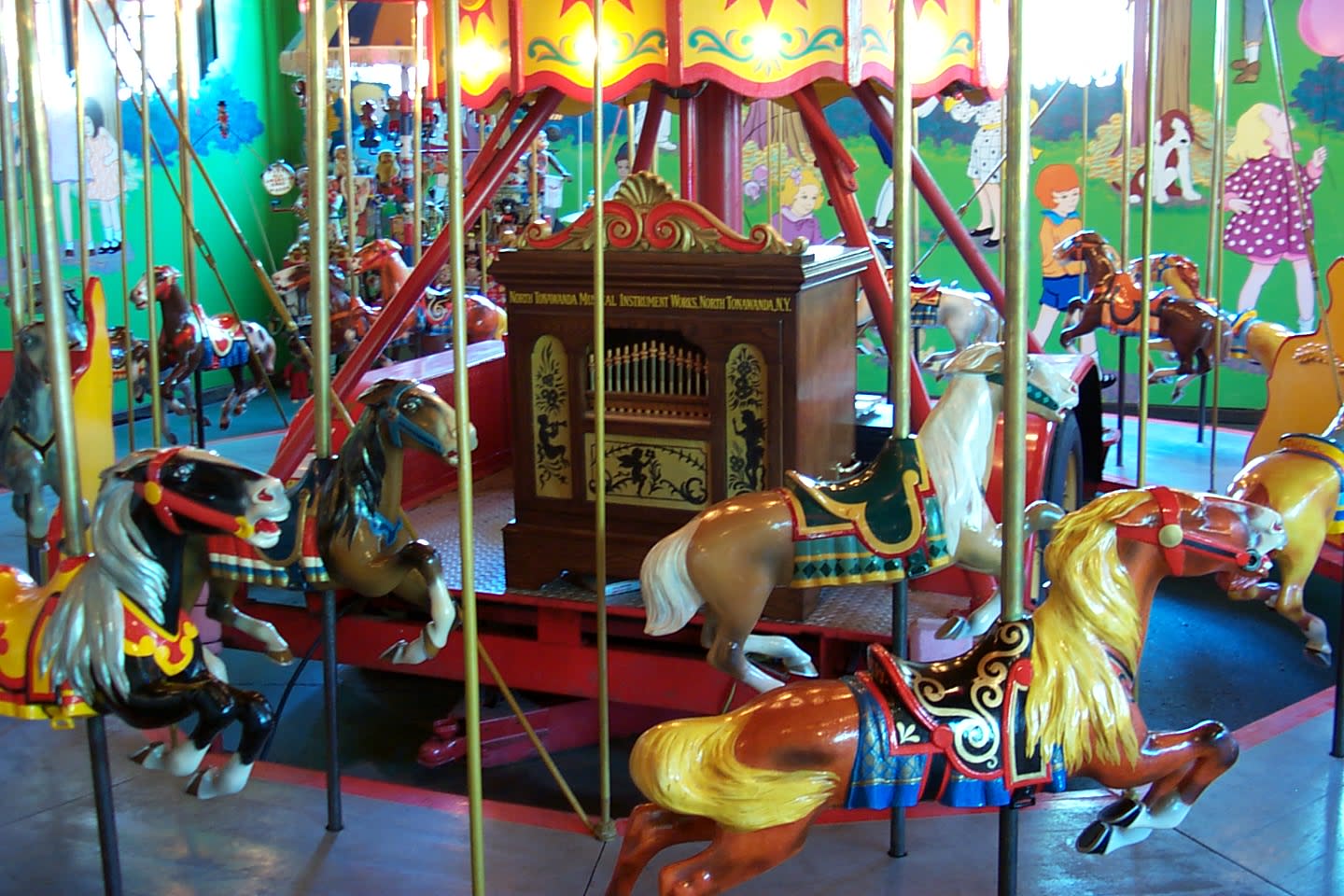 If you're near Niagara Falls to marvel at nature, take some time to indulge in another simple pleasure, carousel rides. Nearly half of all of the remaining hand-carved wooden carousels in the United States were manufactured in North Tonawanda, New York! With a legacy like that, it's no wonder there's a museum devoted to this special entertainment. In addition to the unbeatable vintage carousel exhibit (yep, you can ride 'em!), there is a world class demonstration of how carousel music was made 100 years ago. This is a must see for anyone with an appreciation for cool machinery!
Herschell Carrousel Factory Museum, 180 Thompson St., North Tonawanda, NY 14120 
The National Bottle Museum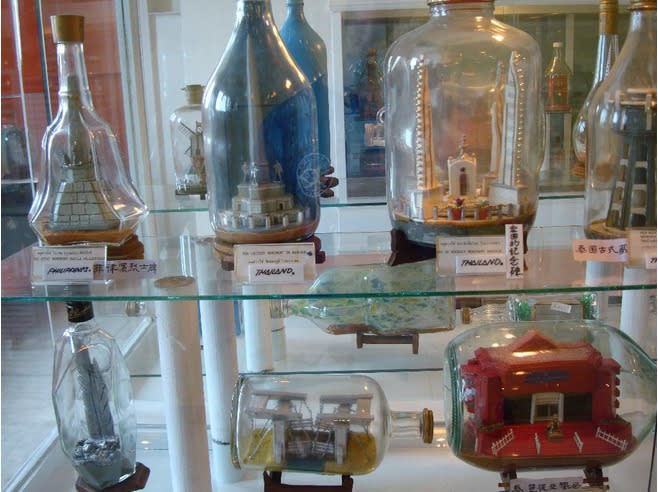 Before there was plastic, there were still things that needed to be put in bottles and sold to millions of people. Ballston Spa, New York, near Saratoga Springs, is home to a museum that tells the story of global industry in the 19th and 20th centuries through a massive collection of glass bottles. You can learn about the products that went into the bottles - the tonics, perfumes, medicines, mineral waters, etc. - and about the incredible craftsmanship that went into making the bottles themselves. Check out this museum in New York's capital region for a collection like no other.
The National Bottle Museum, 76 Milton Ave., Ballston Spa, NY 12020
Motorcyclepedia Museum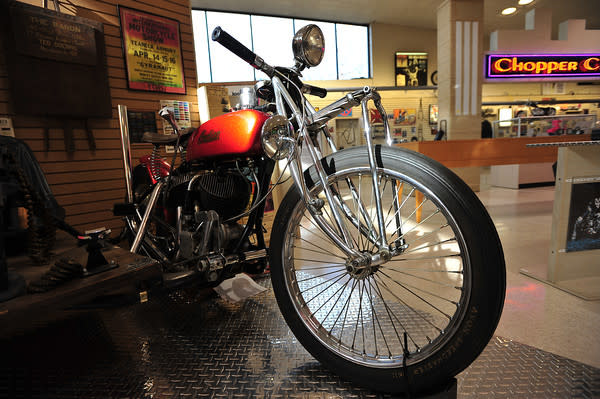 The Hudson River Valley is filled with classic estates, important landmarks, and of course a big, bad collection of motorcycles like you've never seen. Just about 90 minutes north of New York City you'll find Jerry and Ted Doering's labor of love, the Motorcyclepedia Museum, which features hundreds of two-wheeled vehicles of all kinds, curated into several different galleries. You'll also find three motordromes, also called a Wall of Death, onsite, and occasionally get a live demonstration with a daredevil motorcycle driver zooming around an enclosed cylinder at high speeds. This is the perfect weekend trip!
The Motorcyclepedia Museum, 250 Lake St., Newburgh, NY 12550
Troll Museum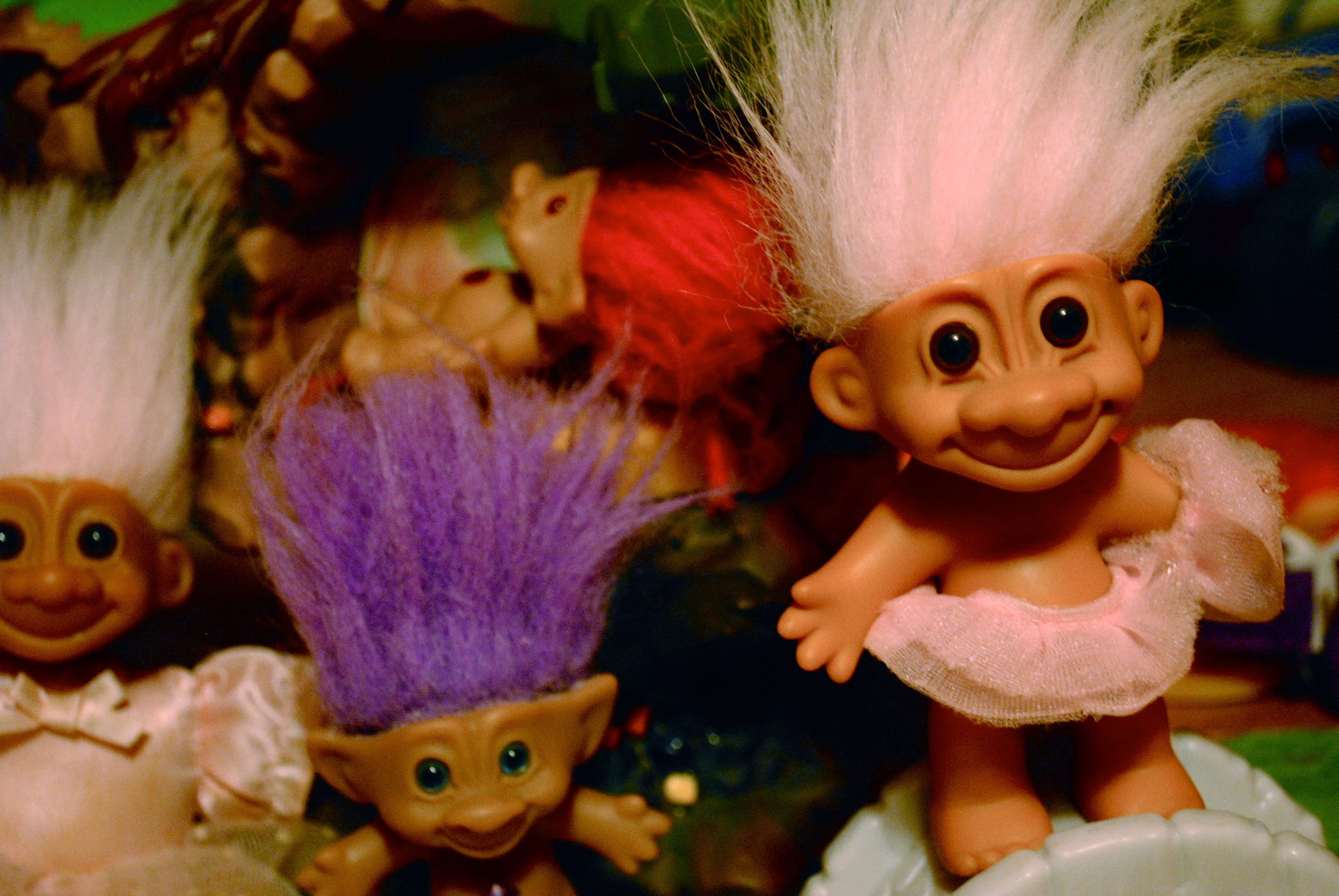 Part of the never-ending charm of New York City is how hidden so many of its treasures are. Saint Reverend Jen, curator and proprietor of the Troll Museum, has turned her Chinatown apartment into a display case for her huge collection of troll dolls. She says it's called the Troll Museum but it could just as appropriately be called a troll "temple", and that while some doll toys may give kids strange ideas about the world, the only thing troll dolls cause "is a desire for more trolls." Let the Met wait for your next museum day; the Troll Museum is calling your name.
The Troll Museum, 122-24 Orchard St. #19, New York, NY 10002
Make sure to share your pictures of those museums or other quirky places in New York with #ispyny to be featured in one of our highlights!