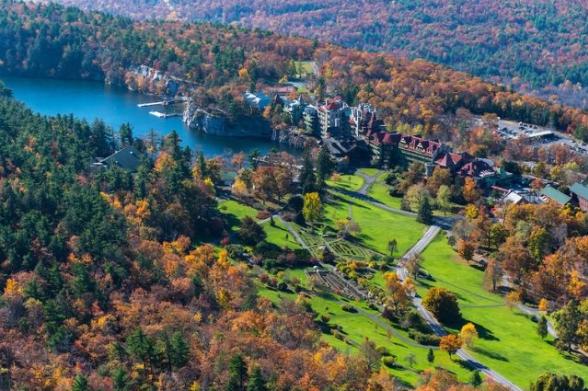 New York State's spectacularly colorful fall foliage season is about to get underway, and you're invited to become an Official I LOVE NY Leaf Peeper to join our statewide team of volunteers that help our visitors discover the best foliage around the state.
Each week, you'll be required to submit a detailed report on your observations of the foliage in your area, estimating expected foliage conditions for the upcoming weekend.
Observations are submitted on Mondays and Tuesdays, with the full foliage report issued each Wednesday during the season, starting the second week in September up until the first or second week of November.
You'll be asked to note the location of your reporting, the percentage of leaves you expect to be changed by the coming weekend, the expected colors visitors will see, the overall brilliance of the leaves, and the stage of the season (no change, just changing, near peak, peak, and past peak).
As a Leaf Peeper, you will be featured on iloveny.com and will have the chance to have your photos featured on the official I LOVE NY social media accounts reaching nearly 2 million people!