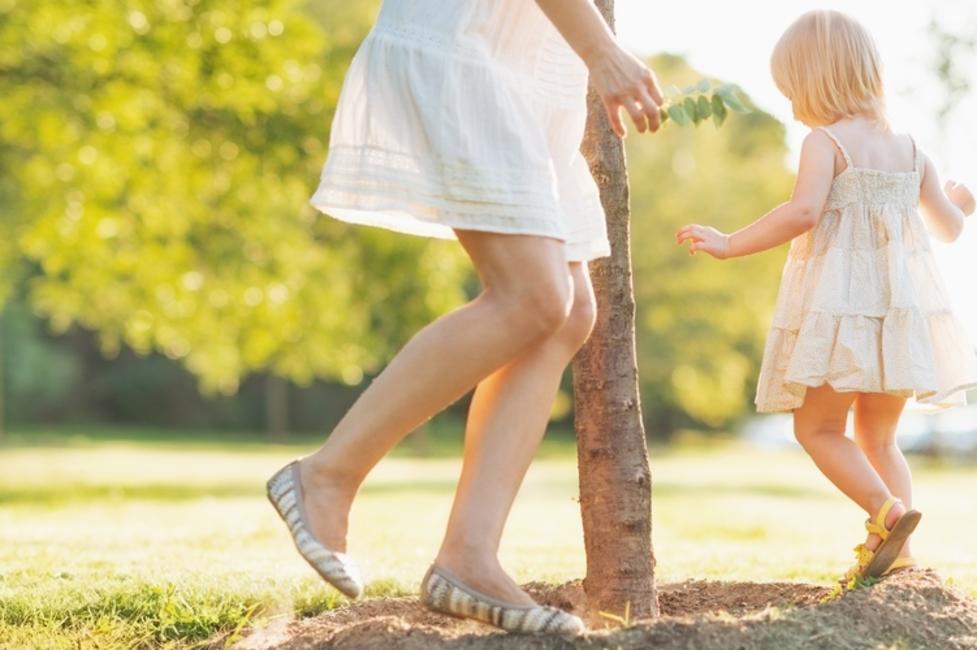 Here's a fun bit of trivia for anyone who is not a mother: Mother's Day comes once a year, every year, by law. Somehow we all forget until Facebook's calendar reminder jolts us into reality. The mothers in our lives, our own mothers, our partners' mothers, our child-rearing sisters and friends, and of course the mothers of our own children, deserve better!
Here is our I <3 NY guide to planning something nice this year. We've broken our ideas down into two basic categories for your ease: outdoor-ish things and indoor-ish things, with a variety of options under each. Let your conscience and the weather forecast be your guide. 
Outdoor

Have a Picnic
As a society, we've forgotten the art of the picnic, a chairless outdoor meal with enough small snacks to make you feel like you aren't just drinking on a blanket. Getting it right takes effort, and that's the kind of thing a mother will really appreciate.
Our Pick: Stretch out on the shady lawns of the Vanderbilt Mansion in Hyde Park. It will take you out of your regular surroundings, plus it will feel like a day at Downton Abbey. Moms love that. The park itself is open 9-5, with guided tours of the mansion running until 4 PM.
Grab and Go: A little last minute? The geniuses behind Perfect Picnic have you covered. If you're in New York City, you can have an expertly assembled picnic delivered to you (delivered!). We highly recommend you order the Gold Picnic, where staff will set up in the park for you ahead of time and clean up when you're done. Perfect! Hot tip: for Mother's Day, order at least a day in advance.
Visit a winery
New York State has great wine. Indulge in it! Here are two wine regions we highly recommend, especially if you haven't had the chance to visit yet.
Niagara Wine Trail: Grab a couple tickets to the Wine Trail Blossoms event (adults only, of course), a 12th Anniversary celebration of the Niagara Wine Trail with 20 participating area wineries. Situated between Lake Ontario and the Niagara Escarpment is this 18,000 acre designated wine-growing region. The tickets are good for the whole weekend, so you can really get to know some New York wines, if you catch our drift.
Finger Lakes Wine Country: Is there a better way to spend a day in the shocking beauty of New York's Finger Lakes region than with your favorite mother and a glass or ten of wine? We think not. To sample some of the best Rieslings in the world, buy a "Riesling to Visit" Passport ($20 per person) for a free standard flight of wines at each participating winery. For a special Mother's Day celebration, check out Three Brothers Winery.
On the Water
Canandaigua Lady Steamboat: At one time in the past, there were 19 steamboats serving the 38-mile long Seneca Lake, and now the double-decker paddlewheel "Lady" carries on the tradition. For Mother's Day, book your spot on one of three 1.5 hour narrated excursions; there's a later afternoon tour from 2:30-4 PM, so you won't have to rush your brunch.
Niagara Falls: We can't fail to mention one of New York's most incredible features. The three Falls – Horseshoe, American, and Bridal Veil – are totally breathtaking, no matter how many times you've seen them. If your favorite mother has never been, make this year the year she crosses it off her list. To plan your trip, start here. 
Indoor
Scenic Train Ride
Do you know a mother with a sort of romantic side? We thought you might. New York happens to offer some fantastic scenic train rides through unbeatable scenery. Here's a full list we've compiled.
Mineral Springs and Spas
It's easy to forget that New York boasts absolutely legendary mineral springs. The springs in this region are high in mineral content, but low in sulfur odor; an ideal mix. Book a stay for all of the mothers you love at the
Roosevelt Baths and Spa
, the original bath house in the area, in
Saratoga Spa State Park
. Visitors soak in private baths, where the naturally cool water is heated to 98 degrees.
Glassblowing Demonstrations
New York has one of the world's best collections of historical and artistic glass at the Corning Museum of Glass, and it's probably the best place anywhere to learn about glassmaking. Watch glassblowing demonstrations throughout the day, and if you're ahead of the game, book a spot in one of the Studio classes. Corning Museum has a pretty great Tumblr, too. The coolest thing about this museum? Kids 19 and under are free, so mothers can bring the brood along.
Brunch
This is the old standby, but if you're going to do brunch, do it right. Our pick in New York City is the Breslin Bar and Dining Room. Normally the Breslin does not take reservations, but Mother's Day is special. Save your spot by clicking here. Brunch runs from 7 am to 4 pm, but those nine hours may fill up fast!