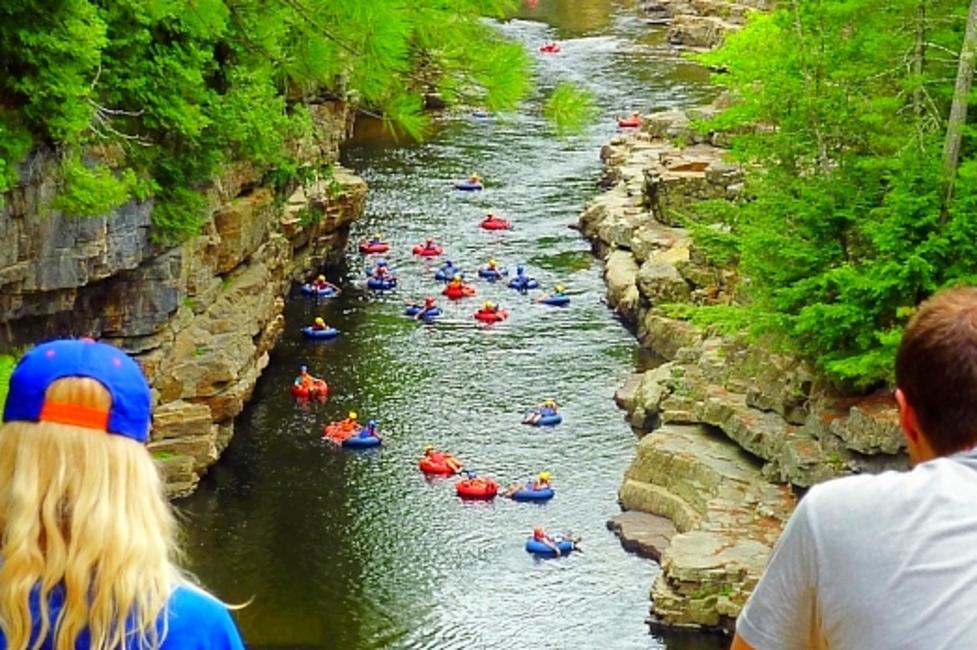 Thank you to all who voted in our third annual I LOVE NEW YORK Bracket. You narrowed down the field from 16 warm-weather destinations within New York State to just one, and that winner is (drumroll, please) Animal Adventure Park! The people (and the giraffes) have spoken and Animal Adventure Park joins our past winners: 2017's Boldt Castle and 2016's Central Park. Read on to learn more about our winner as well as the other participants in this year's bracket and to begin planning your own adventures throughout the state this spring and summer.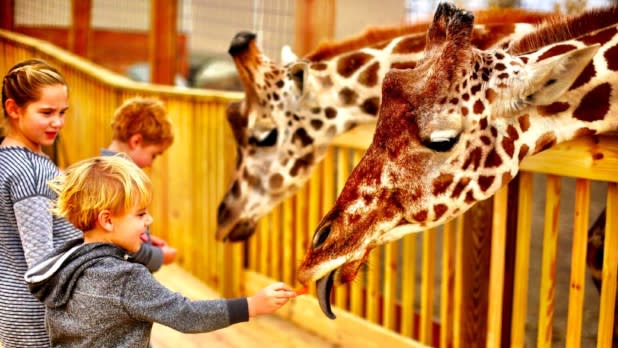 Get up close and personal with exotic critters including monkeys, parrots, lemurs, and -- most famously -- April the Giraffe and her baby, Taj, at this animal park just outside Binghamton. Visitors here can pet, feed, and maybe even learn a few things about their new fuzzy, feathered and scaly friends. Tentative opening date May 16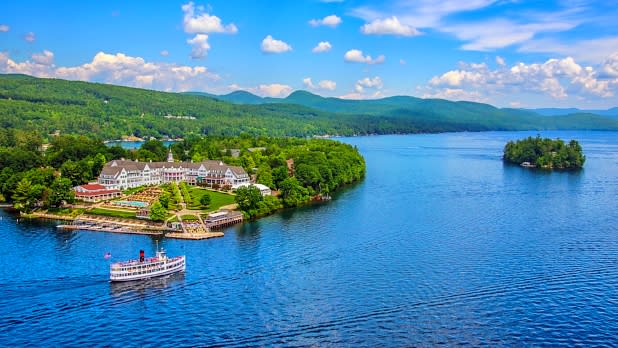 On the shores of beautiful Lake George on the southern edge of the Adirondacks, the Sagamore Resort is an all-in-one haven featuring a wide variety of lodging, dining, and adventure. Mom and dad will love grown-up fun like relaxing at the spa or hitting the resort's legendary 18-hole golf course; kids will will dig the summer-camp-like Sagamore Kids Club, featuring sports, crafts, games and more.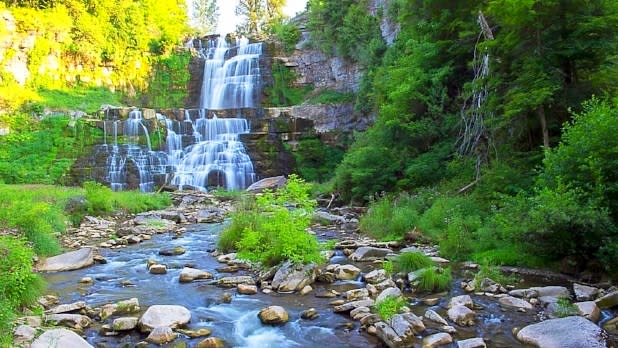 The highly picturesque 167-foot waterfall is the star attraction in this Central New York State Park, but there's plenty more to do here. Outdoorsy adventurers can hike through various nature trails, families can picnic, and fishermen catch their dinner among the park's 194 acres.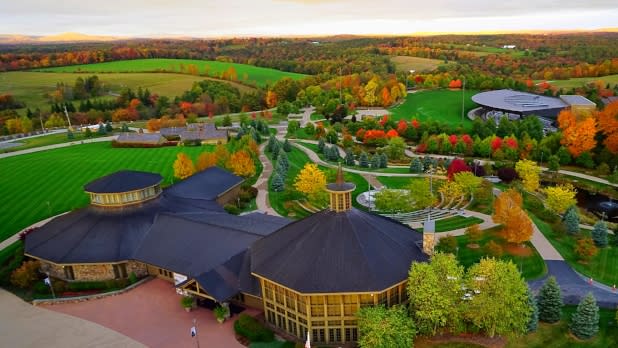 In 1969, half a million people descended on a field in Bethel for the Woodstock Music & Art Fair, which would turn out to be one of the most important cultural and musical events of the last century. Learn all about Woodstock -- and the decade that led up to it -- at this extremely colorful museum packed with info, interactive installations, and artifacts. Kids will love seeing how people dressed in "the old days"; mom and dad (and maybe grandma and grandpa) will get a kick out of seeing the field where Hendrix performed his legendary festival-closing set.

Photographer: Steve Sturtz
Singer Castle has been inspiring fantasies on Dark Island for more than a century. Today the castle is open during the warmer months of the year for tours of its opulent towers, secret passageways and beautiful gardens. Looking for a once in a lifetime fairy-tale experience? Rent the Royal Suite and make a night of it, including a catered dinner and access to the castle's rooms. Your little princes and princesses will never forget it. Tentative opening date May 5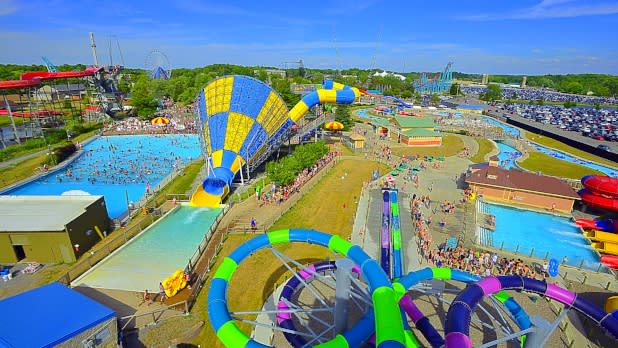 This classic Western New York fun factory offers more than 45 rides, including six world-class roller coasters for adrenaline junkies. But there's plenty of family and kiddie rides as well, plus a water park with everything from scream-inducing slides to a chill-inducing lazy river. Park opens May 5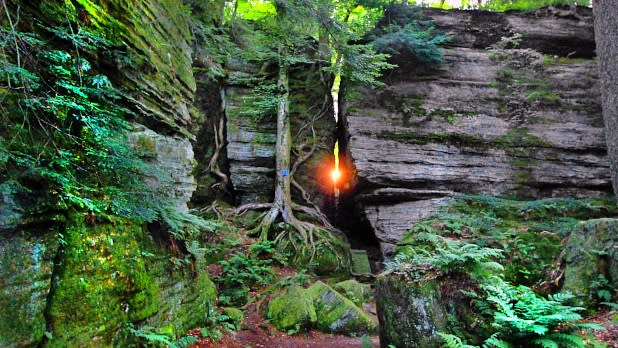 Squeeze through crevices, scramble over hills and take some amazing selfies in this otherworldly park, made of the remnants of a Paleozoic ocean floor. Explorers of all ages will have a blast here, from the highest craggy cliffs to the coolest shady corners. Scheduled to open for the season in early May

This sprawling, summer-capping blowout of rides, music, animals and so much more must be experienced to be believed. From Instagram-worthy icons like the butter sculpture, to a ride-and-game-packed midway that delights kids of every age, there's something for everyone at the Great New York State Fair. And then there's the food, which ranges from New York classics like Dinosaur Bar-B-Que to fairground staples like deep-fried everything. Think of it as a greatest hits of New York State. August 22 - September 3, 2018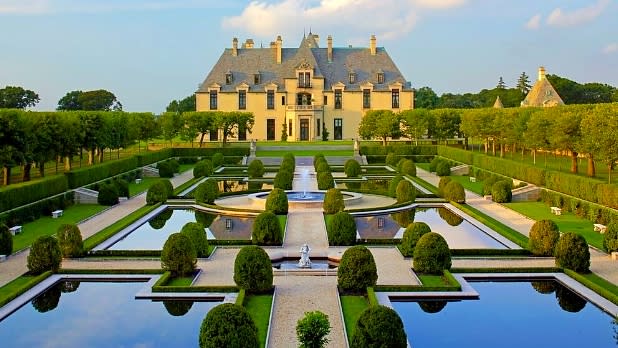 One of Long Island's storied Gold Coast mansions, OHEKA Castle offers full immersion in old-school luxury, with its lavish gardens, stately libraries, and lush guest rooms. Visitors to OHEKA will get a taste of Gatsby-era glamour, whether they're there for an afternoon tour (kids will love the tea and cookies), an unforgettable dinner, or a romantic weekend getaway.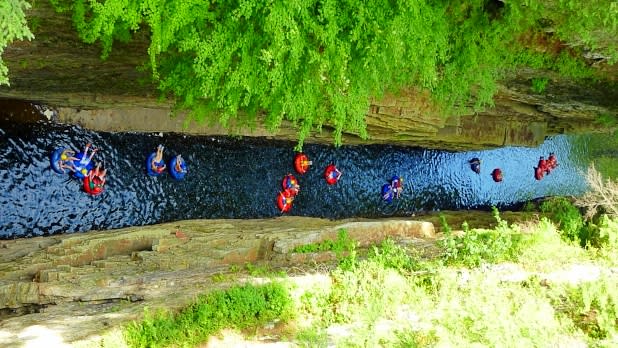 Adventure awaits you at this Adirondacks gem, with hiking, tubing, rafting, climbing and much more on offer. Vacationers of all sorts will find a perfect escape here, whether they're looking for a high-octane thrills or a lazy day on the water. Campsites and cabins are available for booking during the summer months.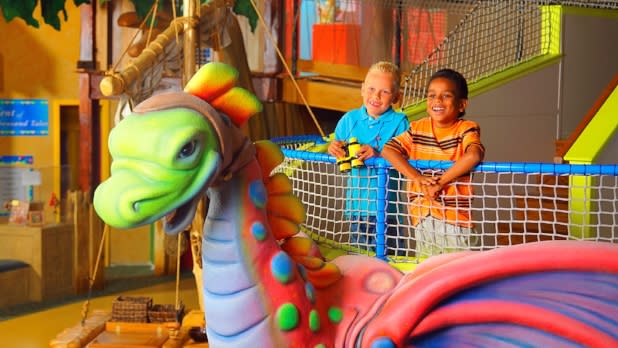 The moment you step inside this Rochester museum, you know you're somewhere special. The sprawling space is practically buzzing with excitement, from the clinks and whirls of the room full of vintage pinball machines (all playable, of course) to the nostalgia-inducing Toy Hall of Fame, where classic playthings like Barbie and Mr. Potato Head are enshrined. Pace yourself though; there's fun to be had around every corner.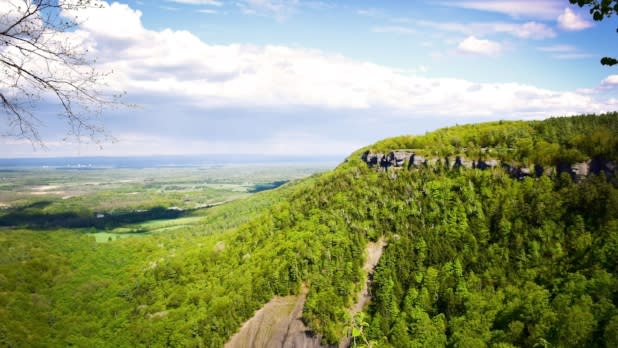 This stunning State Park located just outside of Albany offers miles of trails for hiking and biking, campsites, and spectacular views of Hudson-Mohawk Valleys and the Adirondack and Green Mountains. Young adventure seekers will love the Wild Play Adventure Course (open weekends starting April 27), which has 15 zip lines, 60 aerial games, and a 40-foot jump!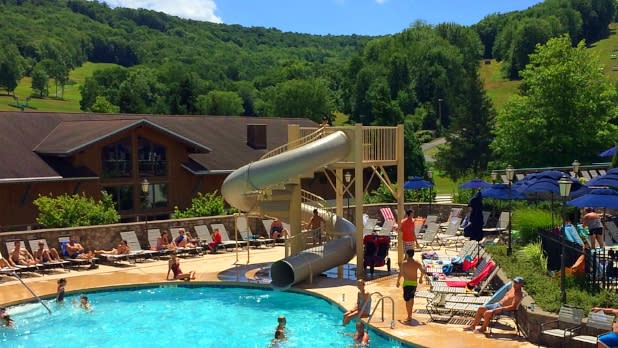 It might be best known for its ski slopes, but Holiday Valley offers year-round fun for the whole family. With world-class golfing facilities, an outdoor adventure course, a thrilling mountain coaster, several pools, a spa and much more, there's no shortage of fun for even the hardest to please crews.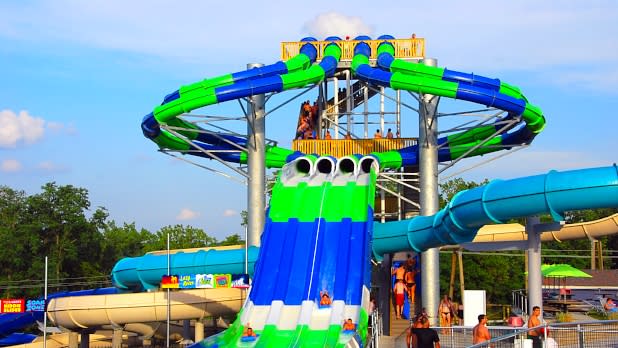 Rochester's low-key family-friendly amusement park delights visitors every summer, with its mix of classic rides (of both the thrill and kiddie varieties), plus high-flying circus shows, exciting games and prizes, and a water park perfect for cooling off on hot summer days. Park opens May 19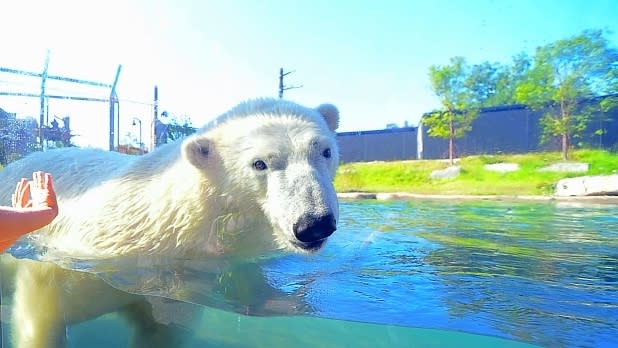 Creatures from every corner of the globe can be found in specially designed year-round naturalistic habitats in this epic zoo in Buffalo, which has been in operation since 1875. Today the Buffalo Zoo attracts hundreds of thousands of visitors each year, who flock to check out its lions and tigers and bears (and seals and gorillas and… you get the idea.)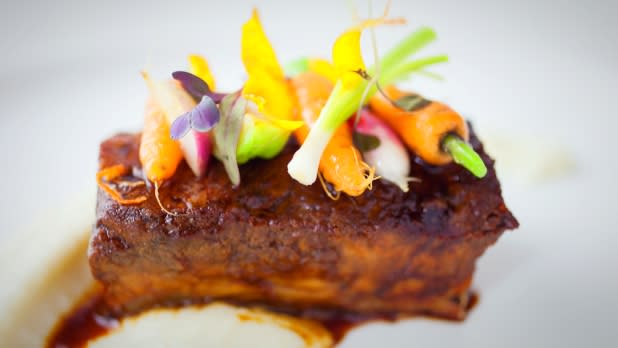 Some of the world's greatest chefs have honed their craft at the Culinary Institute of America's beautiful campus in the Hudson Valley, and you can get a taste of the food stars of tomorrow's talents when you visit any of the the institute's various restaurants, where specialties range from seasonal local fare to boundary-pushing French cuisine.
Don't forget to post photos of your New York adventures on Instagram and Twitter with #iSpyNY and tag us on Facebook!