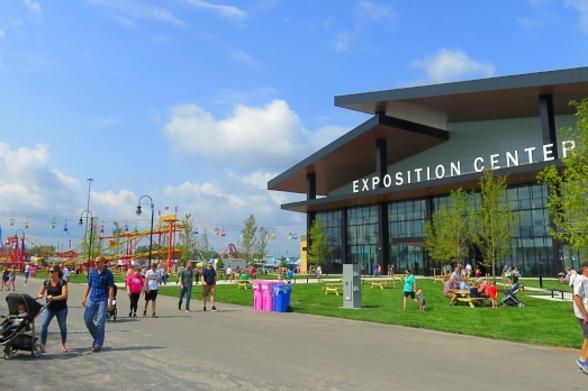 One of the most exciting attractions at one of the oldest and biggest state fairs (yes, the Great New York State Fair!) is the enormous (more than 100,000 square feet!) Exposition Center, right in the middle of the fairgrounds. And during the Fair, I LOVE NY is taking over! Visit the expo center from August 21 to September 2 to get trip ideas for New York State during each of the seasons, in "All Year. All Here."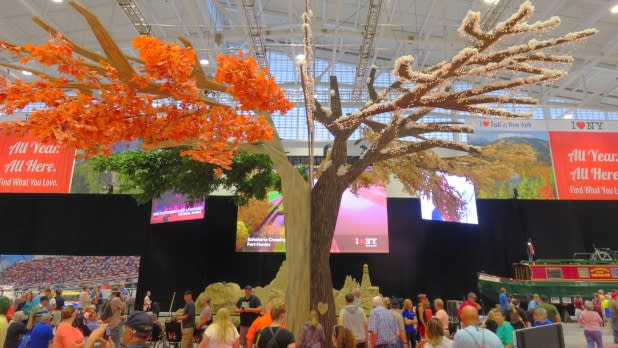 A tree in the center of the experience with changing leaves will be your guide. Follow the fall foliage to learn what you can do in autumn, the flowery buds to learn about spring—you get the idea. In every section, you'll find gif booth selfie stations, interactive exhibits, and more seasonal fun, all with plenty of photo ops.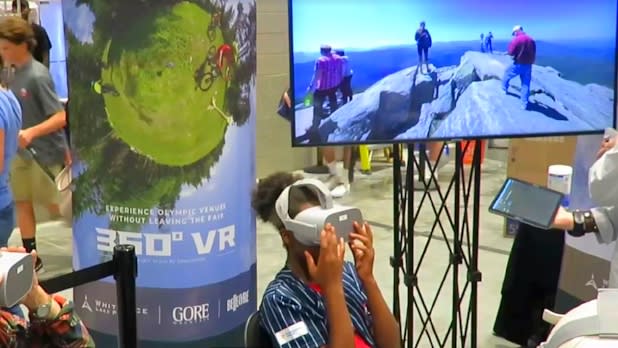 You can also meet I LOVE NY ambassadors, try on virtual reality headsets to give you a 360-degree view of some of New York's coolest destinations, answer trivia questions, take a personality quiz to see which attractions you should visit, obtain travel information, AND get the opportunity to receive some free I LOVE NY swag.
Summer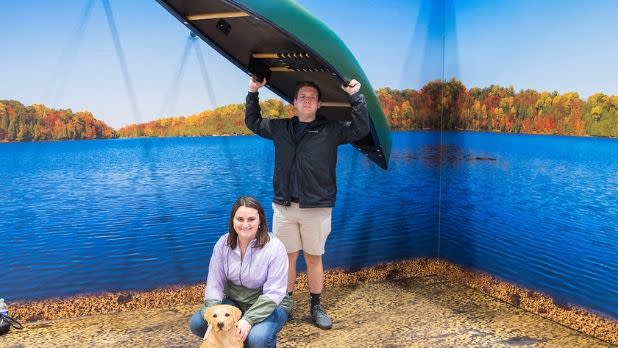 If you haven't yet completed all the items on your Summer Bucket List, at least you can pretend that you have in the I LOVE NY Summer experience. Take gifs in the selfie station of yourself canoeing down one of New York's winding rivers, watch gorgeous scenes from across the state on a giant screen, and check out the racing car display.
Fall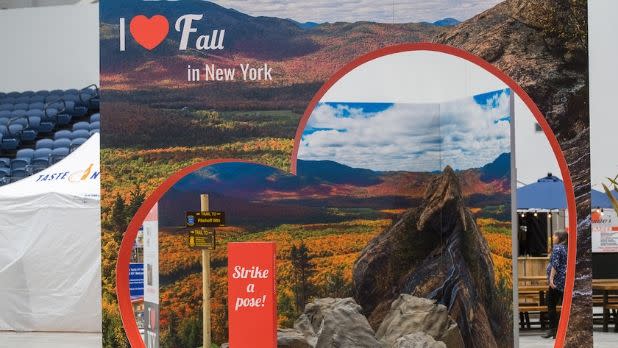 Get a head start on your fall vacation planning by visiting the I LOVE NY Fall experience. Pretend you are hiking one of the high peaks of New York State in this season's gif booth or that you're on the Adirondack Trail. Visit the Taste NY marketplace, complete with all New York products from grab-and-go snacks to wine, beer, and spirits, plus picnic tables where you can settle in and enjoy them. Don't forget to take photos in front of a full-sized John Deere 7290R tractor!
Winter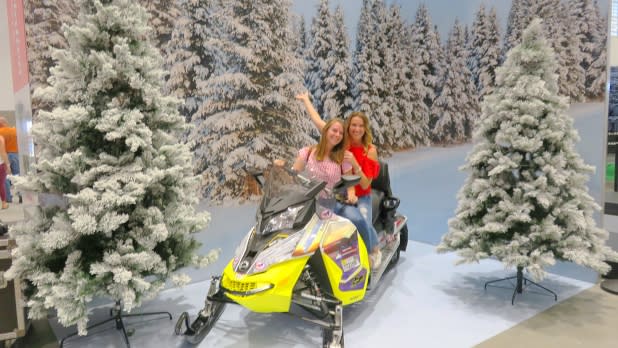 New York becomes a winter wonderland during the season and in the I LOVE NY Winter experience. Take gifs of yourself on a snowmobile, which you can try for real at many of New York's ski resorts. Explore artifacts from the Lake Placid Winter Olympic Museum, where the Games were held in 1932 and 1980 and use virtual reality glasses to make you feel like you're on New York's snowy mountains yourself.
Spring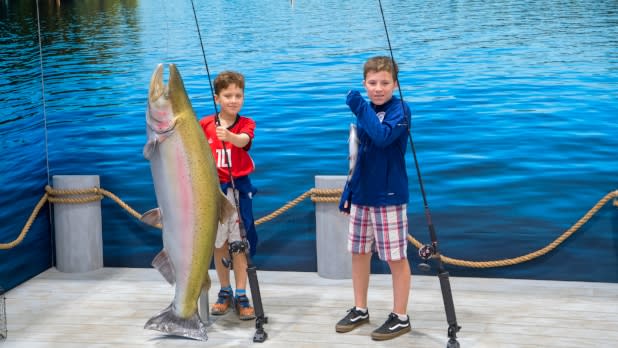 In the I LOVE NY Spring experience, take gifs of yourself looking like you're fishing in one of New York's 7,500 lakes or ponds, tour a huge boat you can rent to stay in on the Erie Canal, pedal-power or hand-power bikes that light up an I LOVE NY heart display, and explore the camping tents and lean-tos, three-walled log structures you can rent in the Adirondacks. 
Don't forget to share your summer vacation with us! Share New York State pictures on Instagram and Twitter with #FindWhatYouLoveNY and tag us on Facebook!