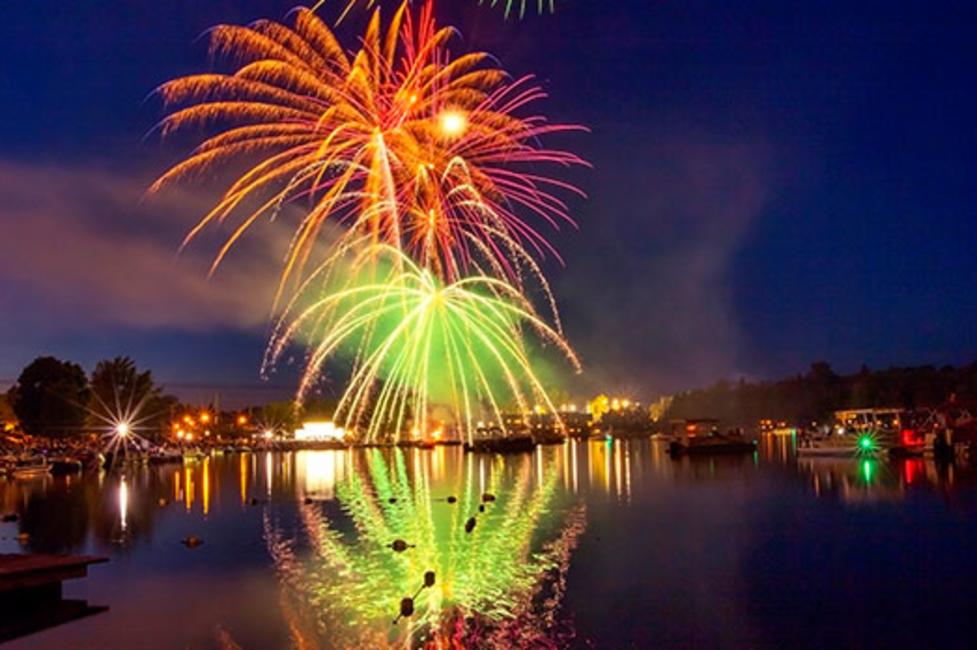 Labor Day weekend marks the turn of summer to fall and the first three-day weekend of the school year. Spend your holiday with friends and family doing something you love--whether that be watching horseraces, hitting the beach, watching fireworks, feasting or swaying your hips to some local beats--here's everything you need for an amazing Labor Day weekend in NY.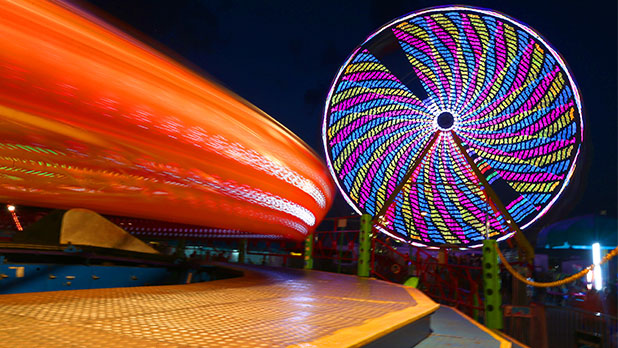 Great New York State Fair
With 7 new carnival rides, live music, and the tasty New York Harvester, this fair is unlike any other. Labor Day is your last chance in indulge in the fun! Check out the 13 foods you need to taste, learn what's new this year and get your tickets here for the Great New York State Fair! Syracuse; Through Sep. 5; $10
Annual Harvest Festival
Say goodbye to summer and hello to fall at the Annual Harvest Festival at Findley Lake. Bring the whole family to enjoy in live music, a farmer's market and games for all ages. Maybe even enter into the Kids Got Talent Contest if you're feeling spritely! Findley Lake; Sep. 2-4; Free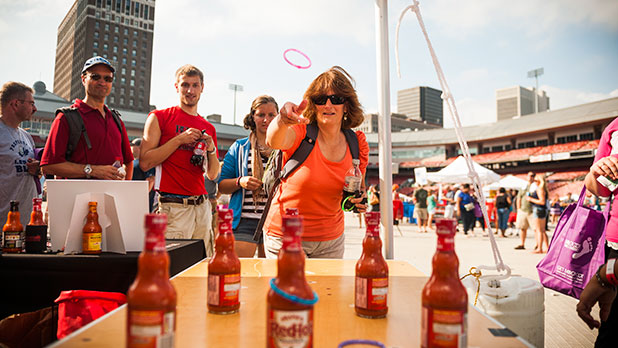 National Buffalo Wing Festival
Celebrate one of New York State's most delicious accomplishments this weekend: the Buffalo wing. Taste more than 100 of the country's best wings at this festival held in the birthplace itself, Buffalo. Live music and Buffalo Wing Eating Contests sweeten the deal. Buffalo; Sep. 3-4; $5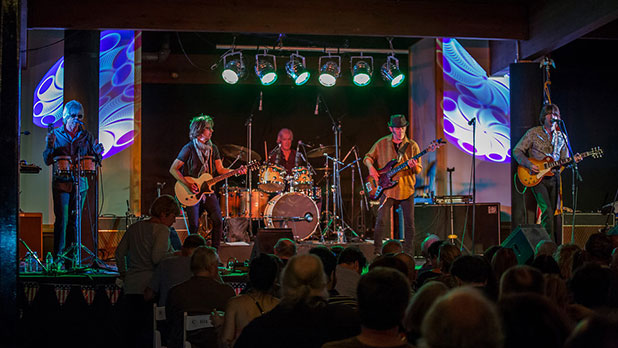 Belleayre Music Festival
Get groovy at the tail end of the Belleayre Music Festival in Highmount. With local talent, food, drinks and mountainous scenery that will take your breath away - this festival is the perfect way to kiss summer goodbye and say hello to fall.
Highmount; Through Sep. 3; Prices vary according to show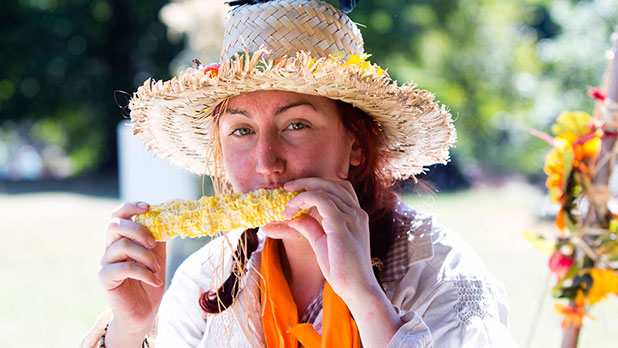 CORNucopia
Shoutout to all the corn-lovers out there - this weekend festival is for YOU. Feast on a bounty of corn-centric delicacies and enjoy a bevy of corn-related games and activities at the Lower Hudson Valley's only corn festival. Sleepy Hollow; Sep. 3-5; $16
Labor Day Weekend Celebration and Fireworks
Celebrate the end of summer with a bang in Old Forge. Watch fireworks explode across the Old Forge lakefront whilst listening to live music with the family. The display (and raffle) is Monday, Sep. 4. Old Forge; Sep. 4; Free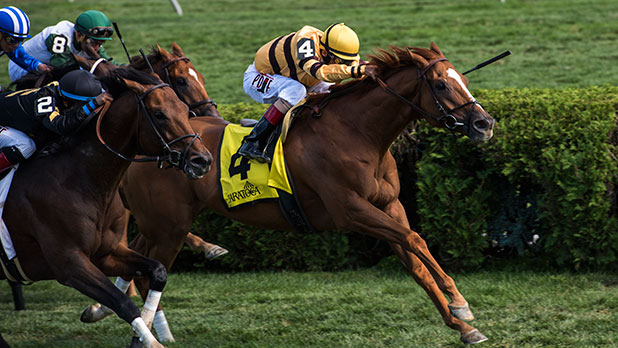 A Weekend of Horseplay
Off to the races! Spend your weekend enjoying the last of this season's horse races at the famous Saratoga Racecourse and polo matches at the nearby Polo Club. Saratoga Springs; Polo through Sep. 4 & Racecourse through Sep. 5; Prices vary
Hampton Classic Horse Show
If you're looking for the excitement of a horse show in a beachy atmosphere, the Hampton Classic is for you. Spend your days wandering the grounds of this Bridgehampton Classic and your evenings watching the sunset on the beach. What's not to love? Equestrians and horse lovers highly encouraged to check this one out. Bridgehampton, NY; Through Sep. 4; Free
Antique Boat Show & Canal Derby
See antique boats and watch a good ol' fashion canal derby at the Chenango County Fairgrounds in Norwich this Labor Day. If you love boats, competition, and a gorgeous view - this is the ideal way to spend your holiday. Norwich; Sep. 4; Free
Final Stretch Music Festival Weekend
Downtown Saratoga will be buzzing with music all weekend long! Showcasing bands and musical artists of all genres and for all ages, this free festival is the best way to celebrate the end of summer. Many shops and restaurants will be open late for the hustle--so come explore this historic downtown and join the party! Saratoga Springs; Sep.3 - 4; Free
Kayak Rock Island Lighthouse State Park
Capitalize on the warm weather and hit the water! Get your gear from Boomerang Bike & Kayak Rentals and experience nature's beauty as you explore the Thousand Islands. Pack a lunch and explore this amazing state park. Fishers Landing; Rentals starting at $30 
Share New York State adventures with us on Instagram and Twitter with #ILoveNY and #iSpyNY, and tag us on Facebook!