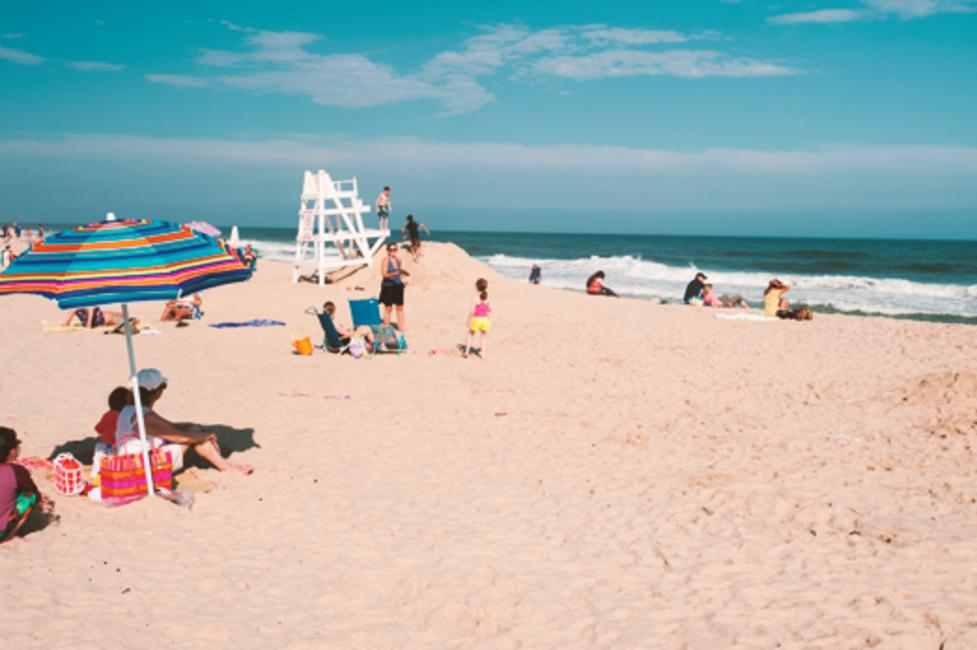 Alas, August marks the grand finale of the summer months. Now there are two ways to approach this seemingly dreary concept: confine yourself to your bedroom in a catatonic state, or drop what you're doing and go seize the innumerable summer opportunities that New York State has to offer.
From frolicking on the pristine beaches of the Long Island white sandy coastline to camping amid waterfalls to kayaking on calm lakes to ziplining in the Adirondacks, there's much to be done in the next four weeks. To help minimize your time spent researching and maximize your time spent having fun, we've cultivated a list of cream of the crop summer activities across the state…a summer bucket list if you will.
Life's a Beach
…At least until September 23, the last day of summer. Hit the white sandy coast of New York State while you still can!
Get your tan on at one of the many expansive (and sometimes exclusive) Long Island Beaches. Head to the world-renowned Hamptons for a weekend of surf, trendy restaurants, designer shopping and some of the top beaches in the country. Make sure to check out the Montauk Point Lighthouse while you're there for a taste of New York State history.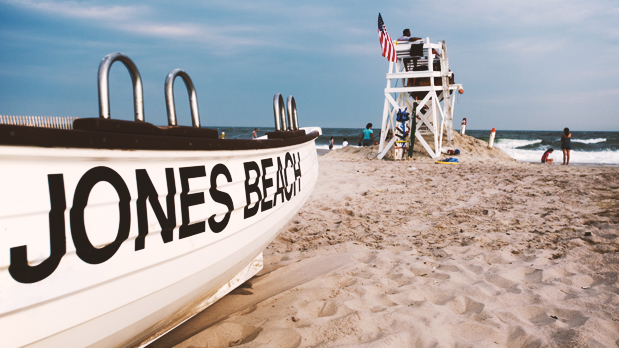 Looking for a spot closer to the city? Check out Jones' Beachfor a quick day trip. Sunbathe along 6.5 miles of sandy beach the walk two miles of beach boardwalk. Spend your evening playing miniature golf or indulging a nature walk!
Be sure to check the Long Island surf report to see whether the water is kid-friendly, surfboard-friendly, or both!
Summer from Above
Get a bird's eye view of the Finger Lakes by way of glider. The Harris Hill Soaring Center will take your breath away with a motorless flight over the region.
Take a hot air balloon ride above the scenic Hudson Valley! Summer's the perfect time to take your exploration to new heights.
Zipline over the Adirondacks at the Adirondack Extreme Adventure Course. Can you hit all six courses? We dare you.
Grab a harness and some rope and hit the Chautauqua-Allegheny region for some of New York State's best bouldering and rock climbing. Don't forget to chalk up before you're on belay!
Cool Views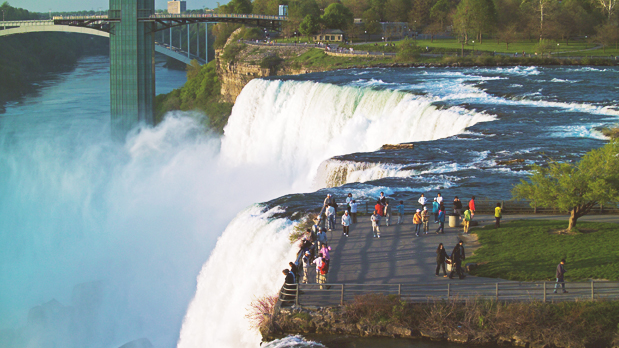 Summer's the perfect time to visit refreshing waterfalls and vistas around New York State parks like Niagara Falls and Letchworth offer spectacular views and more.
Cool down by traversing the depths of Howe Caverns – the largest cave open to the public in the Northeast. Let yourself be awed by the intricate rock formations down below. Even mine for gems!
Want to immerse yourself in a beautiful landscape for the weekend? Check out the 6 best places to go camping in Central New York. You won't be disappointed – we promise.
Don't forget to post photos of your New York adventures on Instagram and Twitter with #ILoveNY and #iSpyNY and tag us on Facebook!