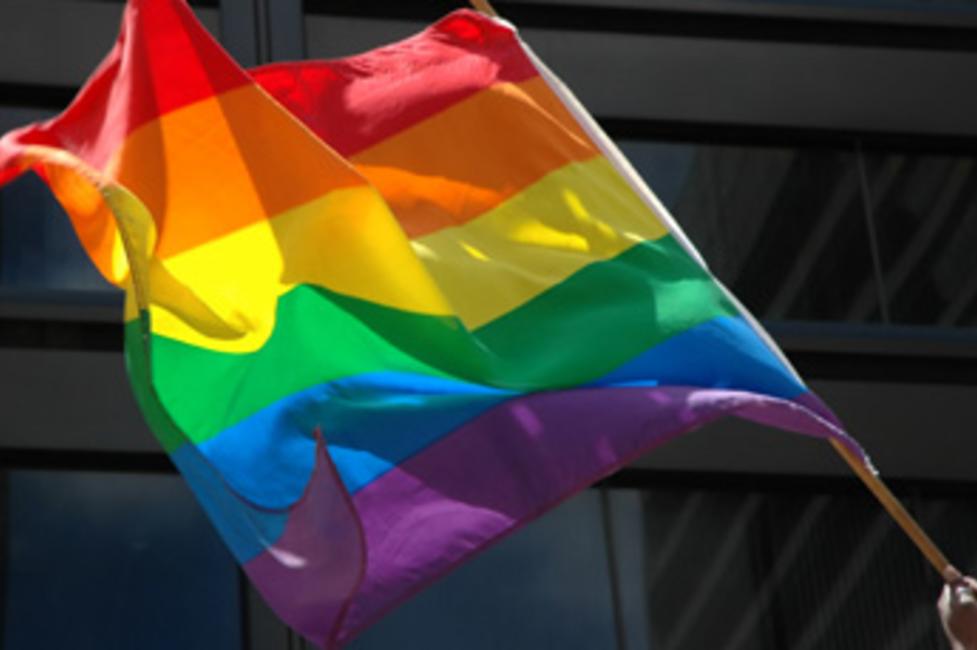 New York State has a historically strong relationship with the LGBT community. New York is where the Stonewall rebellion gave birth to the modern LGBT civil rights movement. It's where Harvey Milk went to college. It's home to the nation's oldest continually operating LGBT community center and longest continually published LGBT newspaper.
And New York State continues to make history-recently becoming the largest state in the nation to support legal marriage for all loving couples.
The LGBT community continues to make New York State one of the most popular destinations in the world-and not only because of the mark we've made on history and culture. It's to experience amazing arts, delicious food and drink, vibrant nightlife, world class shopping, romance, relaxation, and outdoor adventures, whether as a single, a couple, with a group of friends or even with the kids.
Explore why, for LGBT travelers, there is so much to love in New York State.
Arts & Culture
New York State is packed with opportunities to view renowned works of art, photography and film; see masterpieces of architecture; and take in thrilling dramatic and musical performances. New York City is the cultural capital of the world, from The Met to the MoMA, the Guggenheim and the Leslie+Lohman Museum of Gay and Lesbian Art-the world's first and only gay museum.
Upstate New York and Long Island boast world class museums including the Pollock-Krasner House and Study Center on Long Island, Dia:Beacon in the Hudson Valley, the Albany Institute of Art and History, The Hyde Collection in the Adirondacks, Utica's Munson-Williams-Proctor Arts Institute and the Albright-Knox Art Gallery in Buffalo.
New York State is also home to a number of internationally regarded festivals and venues like the Xerox Rochester International Jazz Festival in the Finger Lakes, Artpark in Lewiston, Bethel Woods Performing Arts Center in the Catskills, Saratoga Performing Arts Center in the Capital Region and of course, Broadway.
Food & Drink
From Buffalo's famous Anchor Bar where Buffalo Wings were born, to NYC's adventurous Underground, New York State offers a range of food and drink from all cultures for all tastes. Every town has hot spots where signature dishes claim top honors, and LGBT hot spots where the vibe is relaxed and inviting no matter what your taste.
Explore a Finger Lakes wine trail tour visiting the state's finest vineyards along lakes Cayuga and Seneca. Discover your next favorite spot along the Thousand Islands' St. Lawrence Seaway where the day's catch practically hops from hook to plate. Explore family-owned Hudson Valley bistros or taste-test Central New York's brick oven pizzas. In New York City, just about every block is famous for its food, and Long Island's chowders will ruin you for anything less.
New York State's hospitality is as piping hot as its cuisine. From bustling cities like Rochester to fun towns like Ithaca and Hudson, communities across the state thrive with LGBT-friendly restaurants, clubs and bistros.
Check out a whole list of can't-miss places in this guide to LGBT food & drink in New York State.
Nightlife
New York State pulses with nightlife excitement, from casino gambling to dinner and a show. There are scores of LGBT nightclubs and bars from Long Island to Buffalo, and just about everywhere in between.
New York City has so many choices for going out, just deciding can be an adventure. Julius' has the distinction of being New York's oldest gay bar and also the oldest bar in Greenwich Village. Nearby, The Stonewall Inn is the 1969 birthplace of the modern gay rights movement and, with two floors of fun, there's dancing, drag bingo, happy hour specials, karaoke and shows to keep everyone amused. Step into Barracuda Lounge for cozy couches and amazing drag shows; The Cubbyhole for a festive friendly vibe, especially with the ladies; Henrietta Hudson for a powerful lesbian rock quotient; or The Dalloway for your choice of Virginia Woolf inspired cocktails. Or, try a slick place, like G Lounge; the country-western themed Flaming Saddles Saloon; or XL Nightclub, Cabaret & Lounge, a 14,000 square-foot dance club with LED wall and cabaret theater seating.
The rest of the state have their own can't miss places for a great night out. Blanche has long been a favorite neighborhood bar in Long Island's South Farmingdale gay community, and so have the Veranda at The Long Island Eagle in Bay Shore and The New Bunk House, a Patchogue dance club. On Fire Island in Cherry Grove and The Pines, you'll find numerous bars and discos where you can twirl until dawn.
Check out The Out Bar (Poughkeepsie), B Lounge (Valhalla) and Primetime(Highland) in the Hudson Valley or Waterworks pub and dance club-Albany's oldest gay night spot. Rocks is a friendly neighborhood gay bar/nightclub, and Oh Bar-voted "Best Gay Bar" by Metroland-has a popular outdoor patio and garden.
See a list of LGBT nightspots throughout New York State that promise a great night out the next time you're in town.
For a whole list of attractions for the LGBT community, including shopping, relaxation, outdoor adventure, family fun, special LGBT events or a wedding guide, check out the LGBTNY page at ILoveNY.com. See why LGBT travelers love New York State!