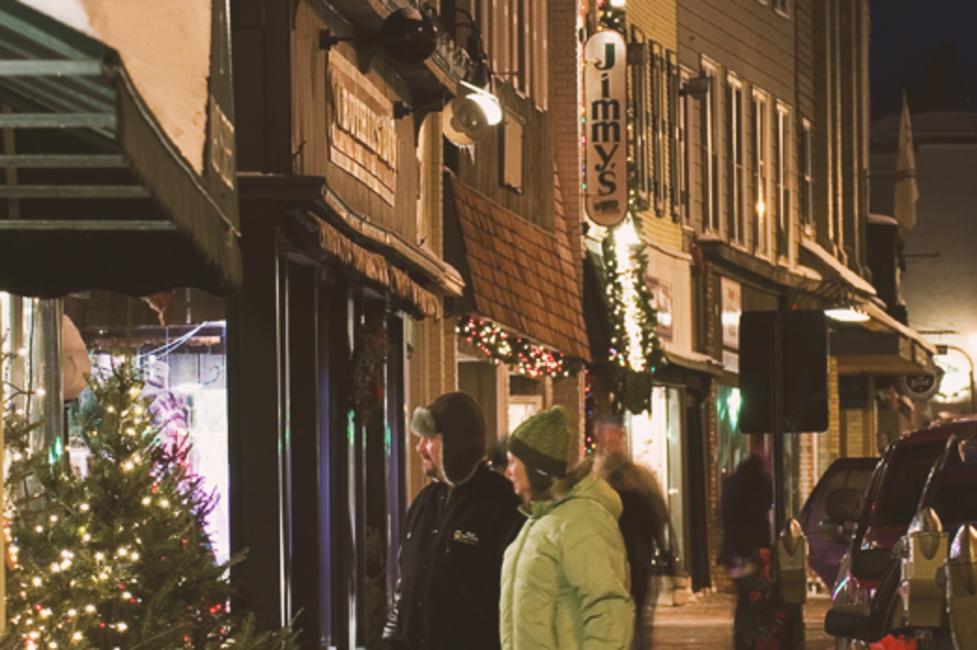 Give the gift of New York this holiday season with these unique, specialty products from every region across the state.
Adirondacks: natural body products reminiscent of pristine Lake Placid.
Inspired by the 6-million-acre Adirondack Park in Lake Placid, the owner of Pure Placid developed an all-natural bath and body care line that utilizes local and sourced ingredients in tandem with water from Lake Placid. Each item is created with local, renewable ingredients and eco-friendly packaging to both embody and protect the environment from which it came.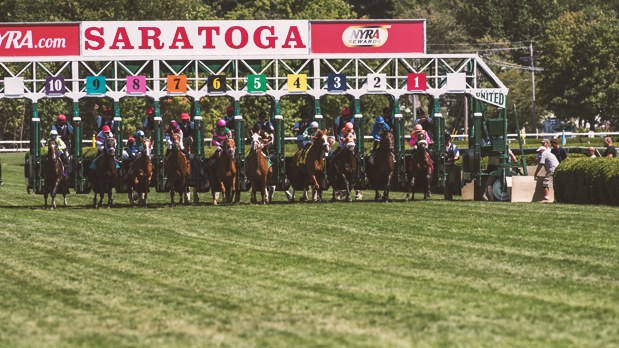 Capital-Saratoga: a trip to the races.
You don't have to be a horse aficionado to understand what makes Saratoga's world-class polo matches and raceway so incredible. Watch some of the finest riders in the world compete in the artform of polo and the exhilarating tradition of racing in the midst of the stunning Saratoga landscape.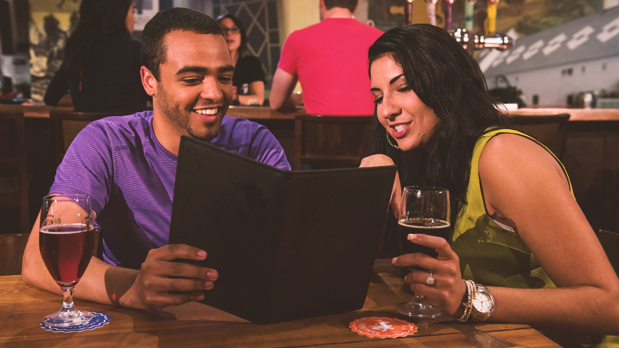 Central NY: beer crafted in Central New York.
Central New York is America's Craft Brew destination. Get a six-pack of Belgian-inspired, New York State-brewed pale ales from Brewery Ommegang. Encompassing a variety of flavors like ginger, star anise, cumin and coriander, the ales range in variety and taste, leaving a perfect match for every beer connoisseur.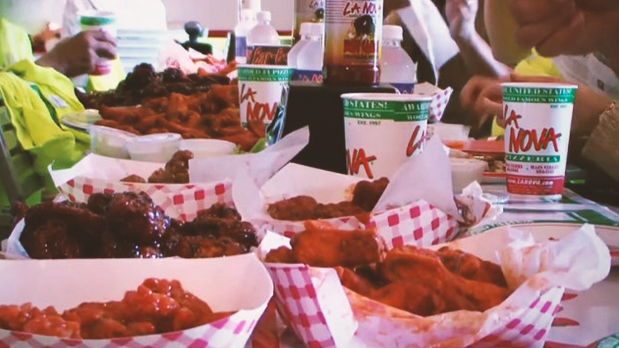 Greater Niagara: buffalo sauce straight from the source.
La Nova Wings in Buffalo sells their homemade buffalo sauce by the gallon, literally. It doesn't whether your taste buds are more fine-tuned to the spicy, ranch or mild - if you like buffalo wings, La Nova has a flavor suitable for you. The restaurant itself is slated to serve some of the best wings in the country, and you know the wing is nothing without the sauce.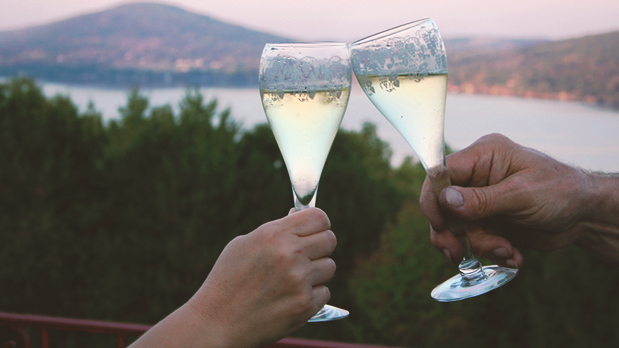 Finger Lakes: wine barrelled from Finger Lakes vines.
Finger Lakes is known internationally for its acclaimed wineries and Wagner Vineyards is one of the oldest wineries in the region offering award-winning varietals like Riesling, Chardonnay, Cabernet Franc and Pinot Noir. Fifth generation grape-growers with over a century of experience barrel 30 different wines at the Wagner Estate.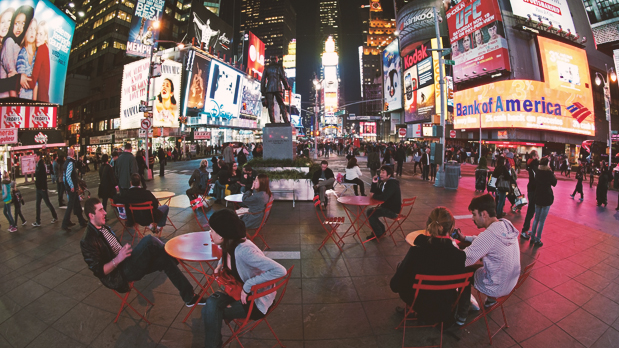 New York City: a Broadway experience.
There's no show quite like a Broadway show. With plays and musicals featuring some of the world's finest talent and literature's most excellent storylines, Broadway offers an immersive experience unlike any other in the world. The gift of a Broadway Show is the gift of a lifelong memory.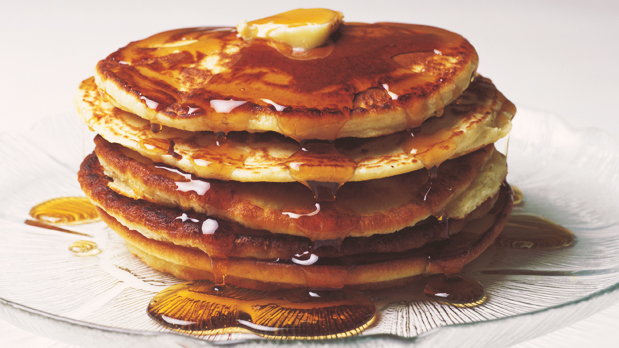 Chautauqua-Allegheny: world-class maple syrup.
The Sugar Maple tree is New York State's official tree for a reason - we are one of the world's top two producers of Maple Syrup. Sprague's Maple Farms is a self-proclaimed Maple wonderland, tapping local trees during maple season and offering a syrup so sweet, your mouth will pucker all year round.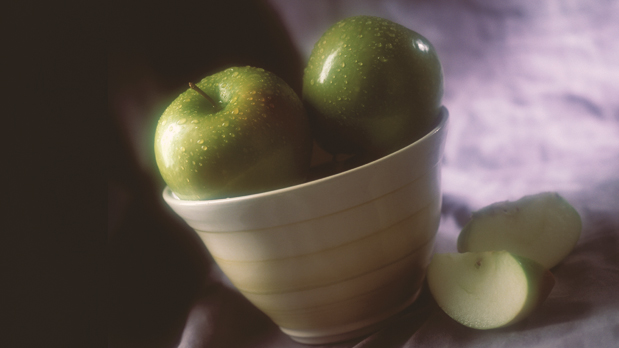 Hudson Valley: the taste of autumn any time of year.
The Hudson Valley is known world-wide for their apple-picking season and with products like apple butters, sauces and preserves from Wright's Apple Farm, you can taste the season any time of year. Spread it on toast or bake with it to trick your mouth into thinking it's spring 365 days a year.
Catskills: a piece of art and a piece of history.
The Byrdcliffe art colony is one of the nation's oldest arts and crafts colonies. The Byrdcliffe Shop in Woodstock sells beautifully, hand-crafted objects inspired by the modern-day arts and crafts movement in Byrdcliffe itself. Purchase an emerging work by a local artist of the colony or even place a custom order.
Long Island: a jar of sweet honey.
Long Island is known for two things: wine and honey, and Tom's Honey Bees produces some of the best honey around. A jar of local Long Island Wildflower Honey is the ideal addition to any gift basket.
Thousand Islands-Seaway: the best cheese around.
1000 Islands "River Rat" Cheese features a wide array of New York State cheddars - the perfect pair to a glass of New York State wine at any get-together. Indulge in some New York cheddar curds and more.
Don't forget to top off your New York State-themed holiday list with gifts from the I Love New York shop.