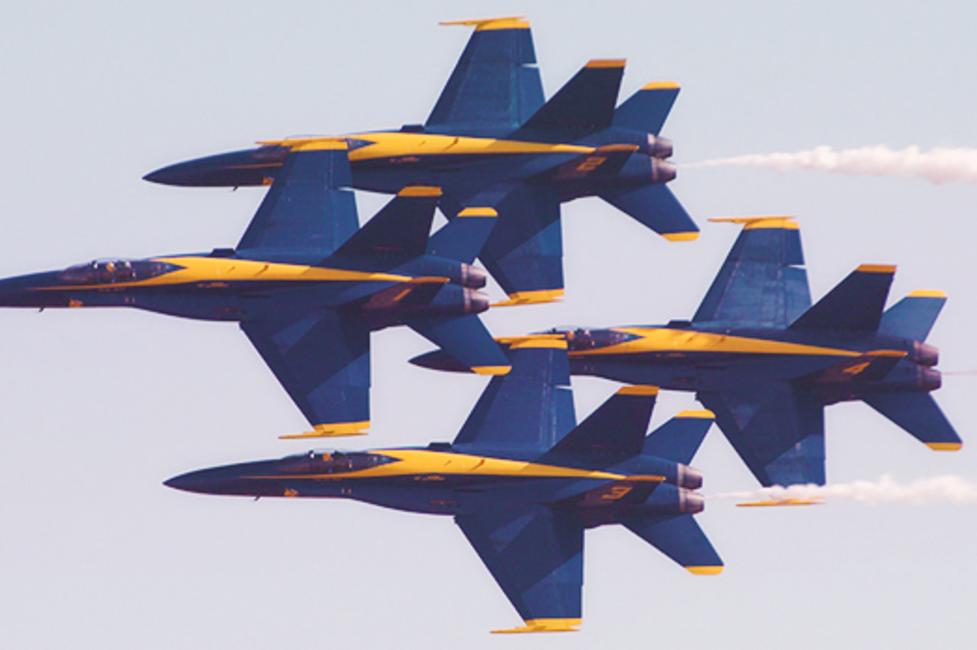 Memorial Day is almost here! And as the unofficial start to summer, Memorial Day weekend is your chance to kick-off the sunny season with a bang. Beaches and parks are officially open, the sun is out and everyone is ready to celebrate. Whether you're with a significant other, family, friends, or all of the above - here are some great destinations to kick-off your summer right. 
Life's a Beach
Jones Beach opens for the season with the roar of the annual Bethpage Air Show. See the famed Blue Angels grace the sky on Saturday and Sunday from 10 a.m. to 3 p.m. Get there early to stake out a good spot!
Montauk Point State Park beaches are also open for the season. Swim, fish and hike the Atlantic Ocean where it meets the Block Island Sound. You may even run into some seals on the beach or sunning themselves on the rocks! You'll also see Montauk Point Lighthouse, the oldest operating lighthouse in New York. Stop in and take a tour!
Get Back to the Basics
Memorial Day is all about relaxation. Escape the bustle of modern civilization at Letchworth State Park. Catch the Red, White & Blue Balloon Rally where pilots from around the region take off for six flights starting Friday at 6:30 p.m. Oh, and then there's the 66 miles of hiking trails through some of the most breathtaking natural scenery you'll ever see.
Like your nature more exotic? Close by in Varysburg, you can visit the Hidden Valley Animal Adventure. Take a guided trolley ride through the 60-acre nature preserve and visit camels, zebra, wildebeest, llama, emu, bison, and more. The park also has a casual bar & grill – the perfect way to kick off the summer!
Sweet Greenery
Kick-off your weekend right with a scenic ride through the Catskills on the Delaware & Ulster Railroad. Take a leisurely two-hour, 24-mile tour from Arkville to Roxbury and back and enjoy the highlights as pointed out by the crew.
Love green, but prefer to play on it? How about a relaxing round of golf? Hit the links at Blackhead Mountain, a par 72 championship golf course carved right into the side of the Blackhead Mountain Range. You can take in spectacular views when you're not hitting out of the sand or strutting up and down the tiered greens.
And then there's Wellesley Island State Park which will be swinging again with fishing, hiking and swimming! Since it has the largest camping complex in the Thousand Islands region, it's probably best to set up camp and stay the night there, too!
A Slice of History
Waterloo is the perfect place to celebrate Memorial Day for any historian or lover of history alike, as it's officially where the holiday was first observed! Enjoy a weekend-long lineup of dozens of events, including a car show, wagon tours, cannon firing demonstrations, fireworks, and so much more. Waterloo also happens to be right on the Cayuga-Seneca Canal – and who doesn't want to spend the first days of summer splashing around? At Fuzzy Guppies, you can rent single or double kayaks for long trips down the river, paddleboats for 2 or 4 for shorter ones or a human water ball. Yes, a human water ball. Don't know what it is? Only one way to find out!
Share your photos across the state of New York this Memorial Day Weekend on Instagram and Twitter with #ILoveNY and #iSpyNY and tag us on Facebook!