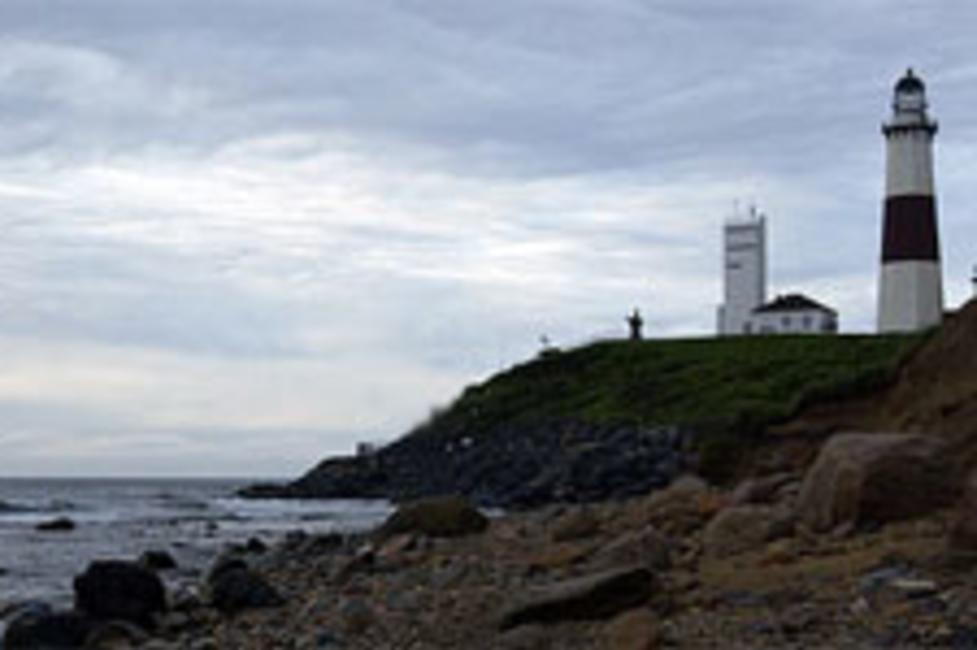 At last, Memorial Day is nearly upon us. The unofficial start to summer, Memorial Day weekend, is your chance to kick off the sunnier season with a bit of travel.
In New York, you can pack the three-day weekend with fun and celebration. Beaches are officially open, the sights are looking fine, and parties abound. Imagine the sun turning the sky a radiant blue, evenings blowing down cool breezes, and the happy buzz of the holiday. Whether you're celebrating with family or friends, here are some great destinations for the start of your summer. 
Long Island Sounds and Shores
Jones Beach opens for the season with the roar of the annual Bethpage Air Show. See the famed Blue Angels grace the sky on Saturday and Sunday from 10 a.m. to 3 p.m. Get there early because this event is hugely popular.
Montauk Point State Park beaches are back for the season. This popular beach destination has great swimming, fishing, and hiking in view of the Atlantic Ocean where it meets the Block Island Sound. You may run into some seals on the beach or sunning themselves on the rocks! You'll also see Montauk Point Light, the oldest operating lighthouse in New York. Stop in and take a tour!
Holiday Americana in the Finger Lakes
Waterloo is a fine place to celebrate Memorial Day, as it's officially where the holiday was first observed. Commemorating the origin and traditions of Memorial Day is always important in Waterloo as respect and gratitude is shown for the many thousands of people who have given their lives for the good of the nation.
This year, there's a weekend-long lineup of dozens of events, including a car show, wagon tours, cannon firing demonstrations, fireworks, and much more. Waterloo also happens to be right on the Cayuga-Seneca Canal, and there is lots of fun to be had on water. At Fuzzy Guppies, you can rent single or double kayaks for long trips down the river, paddleboats for 2 or 4 for shorter ones, or a human water ball. That's right: a human water ball. Try it out if you've ever wondered what it would be like to be a bobbing hamster.
Scenic Greens and Greenery in the Catskills
The Delaware & Ulster Railroad is back on Saturday, May 24 for scenic rides through the Catskills. Take a leisurely two-hour, twenty-four mile tour from Arkville to Roxbury and back, and enjoy the highlights as they're pointed out by the crew.
Since it's Memorial Day, how about a relaxing round of golf? Hit the links at Blackhead Mountain, a par 72 championship golf course carved right into the side of the Blackhead Mountain Range. You can take in spectacular views when you're not hitting out of the sand or strutting up and down the tiered greens.
Get Back to Nature in Letchworth State Park
Memorial Day is all about relaxation, and you can escape the bustle of modern civilization at Letchworth State Park. Go for a whole weekend of family fun. Catch the Red, White & Blue Balloon Rally where pilots from around the region will take off for six flights: Friday at 6:30 p.m., Saturday and Sunday at 6:00 a.m. and 6:30 p.m., and Monday at 6:00 a.m. Otherwise, there are 66 miles of hiking trails through some of the most breathtaking natural scenery there is.
Maybe you like your nature more exotic? A short way away in Varysburg, you can visit the Hidden Valley Animal Adventure. Take a guided trolley ride through the 60-acre nature preserve and visit camels, zebra, wildebeest, llama, emu, bison, and more. The park also has a casual bar & grill and casual fine dining, featuring dishes like elk meatballs and wild game steak tips.
Thousand Islands
Wellesley Island State Park will be swinging again with fishing, hiking, swimming, and, since it has the largest camping complex in the Thousand Islands region, camping.
If you're inclined to picnic, Canoe-Picnic Point State Park offers serene picnicking and camping space that's reachable only by boat. You'll find a beautiful picnic gazebo and a shore cooking facility where you can cook what you catch. There's plenty to catch, too—the fishing is excellent here.
Make sure you're sharing your Memorial Day memories on Instagram using the hashtag #ispyny!