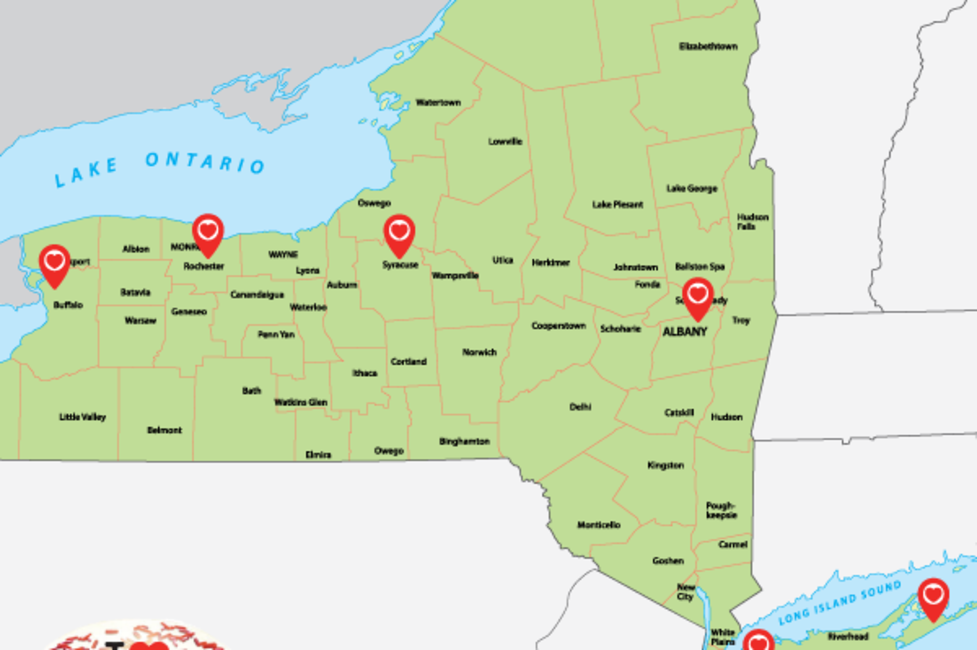 New York's Most Treasured Donut Shops
It's National Donut Day! Let's take a moment, as we devour our favorite frosted treats and acknowledge that donuts don't just give us something sweet to eat: they give our towns and neighborhoods their own kind of flavor. Here are six donut shops, found in different regions of New York State, that are beloved in their communities.
Serres Donut Shop, East Syracuse
East Syracuse, Serres Donut Shop has been providing delicious sugar fixes since 1981. The family owned and operated shop is a local treasure. You'll find the regulars taking it slow with a cup of joe by their donut plates, and a paperwhile they sit at the counter on old-fashioned round stools. The specialty at this Donut Shop is a jelly stick that's filled at both ends. Something you won't find everywhere!!
Schuyler Bakery, Watervliet
The Schuyler Bakery, an area favorite for over five decades, is the bakery of choice in the Capital Region for donuts of many kinds. In particular the Boston cream and cider donuts are said to be out of the world! But be sure not to miss out on  the jelly donuts,  and the glazed donuts, which are both reputed to be sugared perfection.
Paula's Donuts, Tonawanda & Clarence
Paula's Donuts has been cherished for going on two decades now. With locations in Tonawanda and Clarence, both outside Buffalo, Paula's has been showered with praise in the local press and across the Internet. The peanut stick is said to be outstanding, and the coconut fry cake looks delicious, too. Is YOUR mouth watering yet?
Dough, Brooklyn
Dough, in the Bedford-Stuyvesant neighborhood of Brooklyn, is the foodie's donut place. Their expertise is in distilling natural flavors like passion fruit, blood orange, and cardamom into delectable filling and frosting. Their works of donut art aren't just for your sweet tooth—they're also great material for your #iSpyNY photo feed.
Dreesen's Famous Donuts, East Hampton
Dreesen's justly calls itself famous. Located in posh East Hampton, it's frequented by the world's movers and shakers. Even Alec Baldwin claimed that people go to East Hampton not for the ocean or the social scene, but for the donuts at Dreesen's. 
Ridge Donut Cafe, Rochester
This unassuming donut cafe on Portland Avenue in Rochester is a local staple. The Ridge family is extraordinarily dedicated to their craft, and Rochesterians can't get enough. We've heard that anyone walking into work with a box from the Ridge Donut Cafe has everyone's immediate, envious attention.
These are just a few examples of places in New York State to get scrumptious donuts? Be sure to let us know where YOUR favorite place in NY is to get donuts on the I LOVE NY Facebook page: https://www.facebook.com/iloveny