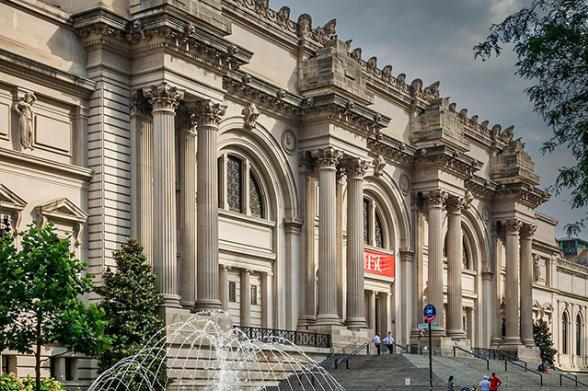 Credit: @dario.nyc on Instagram
Whether you're looking for a cultural field trip close to home or trying to find interesting diversions online, New York's museums offer exciting options. In late winter and early spring, many institutions introduce new programming and noteworthy exhibitions, and this year is no exception! Read on for new exhibits at New York State museums, in-person or virtual. There's something for everyone, from major art retrospectives to new family-friendly exhibits to inspiring historical showcases with a timely twist. 
Remember to social distance and wear a mask as required by state guidelines. Call ahead and check websites and social media to make sure attractions are open and available.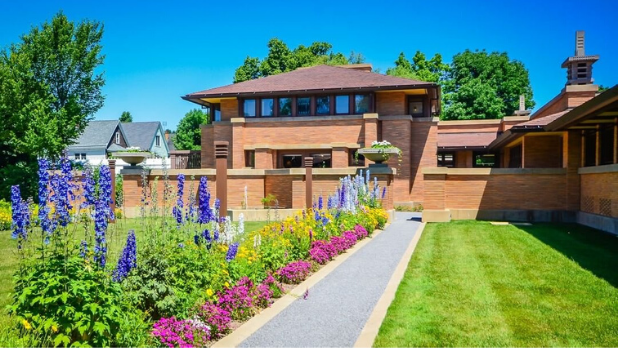 This early 20th century marvel of architecture rates as one of Frank Lloyd Wright's greatest masterpieces and is a must-see for any visit to Buffalo. If you can't make it to Buffalo in person, you can still enjoy views of the first floor of the main house, the pergola, and the conservatory from the comfort of your home thanks to new docent-led virtual tours. Virtual tours are held every Thursday at 2 pm ET.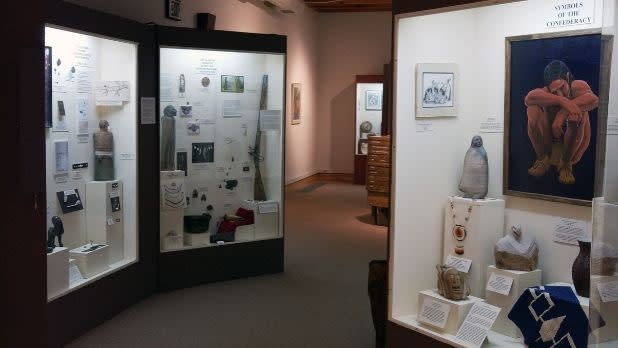 The Iroquois Indian Museum in Howes Cave is one of the best places to explore New York's Native American heritage. While the museum is closed to the public until March 31, you can still learn about the Iroquois people's history and culture through themed virtual tours presented by an Onondaga storyteller, an online collections database, and virtual field trips.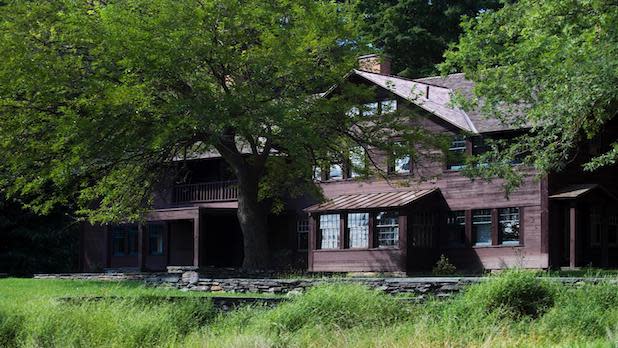 From its serene Catskill Mountain setting, the Woodstock Byrdcliffe Guild provides a vibrant slate of programming for art enthusiasts. Not only can you admire art from the 2021 Annual Members' Show: Gamut through the end of February, but you can also purchase pieces that strike your fancy. In March, the HERMERICA photo exhibit, celebrating the anniversary of women getting the right to vote, takes center stage. 
If you've ever dreamed of getting lost in a toy store filled with toys and games from just about every decade in modern history, The Strong National Museum of Play in Rochester is your type of place. If you have major '90s nostalgia, you won't want to miss the museum's Millennial Madness exhibit. Or take in the new and noteworthy exhibit Take Flight, which celebrates the joy and playfulness of aircraft from hot air balloons to planes to drones and spaceships. You can also join in on the fun from home thanks to an extensive collection of online exhibits including Making Monopoly: A History of the Origins of America's Favorite Board Game and The Oregon Trail, MECC, and the Rise of Computer Learning.

Photo Courtesy of Dia:Beacon
Located in an airy former factory space in trendy Beacon, Dia Beacon is one of the nation's preeminent modern art museums. Visitors to the museum are treated to a rotating slate of special exhibits featuring unique works by exciting artists like Charles Gaines and Charlotte Posenenske. Those touring from home can take advantage of a series of audio and video programs that add a whole new dimension to the art on display.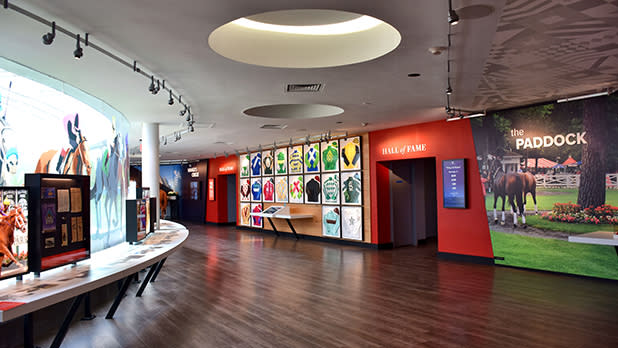 Home to the iconic Saratoga Race Course, the city of Saratoga Springs hosts some of the most important events in horse racing. Though you can only catch a race during the summer season, the National Museum of Racing and Hall of Fame offers a glimpse into the glory of the sport year-round fresh off a $13 million renovation. Special exhibits highlight the contributions of Women in Racing. Can't make it to the track? Get in the race from home with a Secretariat Virtual Tour via the museum's Facebook page.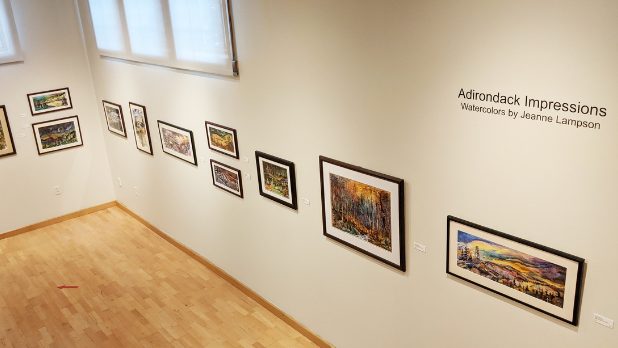 The majesty of the Adirondack Mountains is captured beautifully by artist Jeanne Lampson in the Adirondack Impressions: Watercolors exhibit at the View Center for Arts and Culture. In addition to the art on display, visitors can make a masterpiece of their own thanks to pottery, drawing, and other creative arts classes on offer, both in-person and via Zoom. 
Starting February 27, the MoMA explores the role of race in structuring American cities with Reconstructions: Architecture and Blackness in America. For those browsing from home, MoMA offers more than 90,000 works from its collections online through their website. And if you've been waiting to become a MoMA member, wait no more as the museum now offers virtual cinema screenings to its members through its website. Screenings include a Modern Mondays series that presents new work and revisits landmark film practices, as well as a diverse array of special features from top film festivals around the world.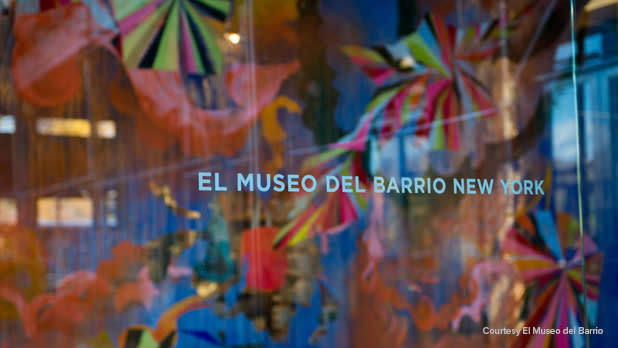 Starting March 13, El Museo del Barrio is hosting Estamos Bien: La Trienal 20/21, the first national large-scale survey of Latinx contemporary art. The exhibition features the work of 40 artists from across the United States and Puerto Rico as a yearlong initiative that includes online projects that are live on the museum's website.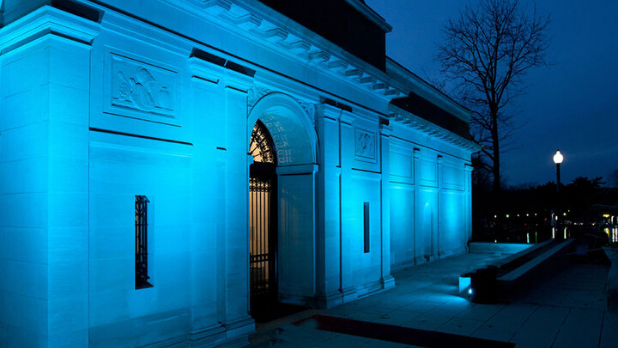 With a focus on 16th to 20th century European and American art, the Heckscher Museum of Art in Huntington offers a virtual content experience, including a digitized collection, activities, and hashtag challenges, that is almost as impressive as an actual museum visit. If you are in the Huntington area, don't miss special exhibits including Wood Gaylor and American Modernism and Long Island's Best: Young Artists at the Heckscher Museum 2021 (starting in April).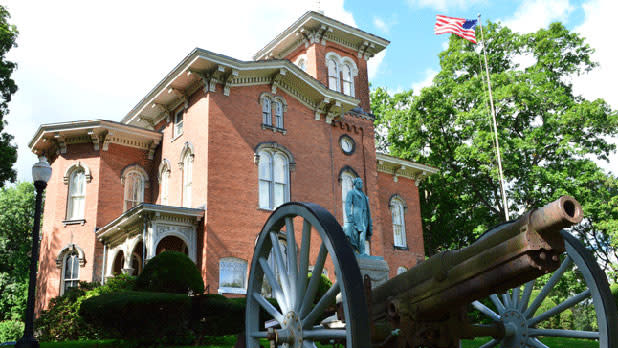 Housed in an 1863 Italianate Villa mansion, the Fenton History Center offers exhibits portraying the rich history of Jamestown and the surrounding area, featuring everything from the area's contributions to the Underground Railroad to hometown heroine Lucille Ball. A special exhibit on the current experience and history of the LGBTQIA+ community is scheduled to open on March 31st. Not in the Jamestown area? An online Museum From Home video series brings the Fenton to you. 
Take a virtual tour of the museum via Google Art Project, showcasing the world's largest collection of the art and archival materials of Frederic Remington, the great artist of the Old West. The museum in historic Ogdensburg is open for visitors to the Thousand Islands-Seaway region, while the online tour offers an enjoyable way to experience the paintings and sculptures in the collection.