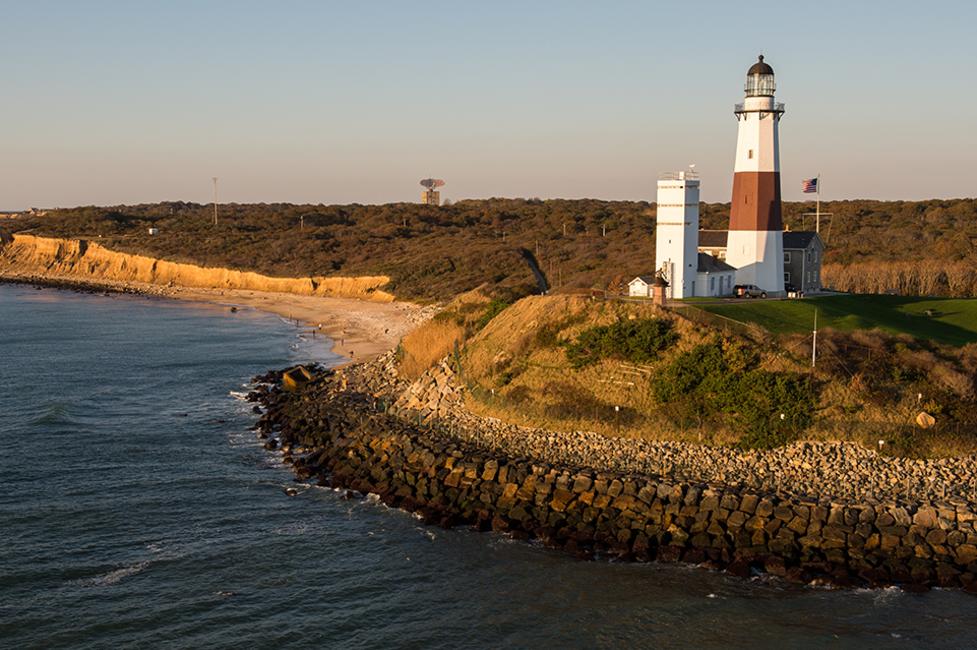 We're already a few weeks into 2015. Now it's time to start planning your travel bucket list and we're here to help. We've selected must-see locations across New York State - because here, you can have your skyline and your mountains, too. So go ahead and bookmark this page because here are the places everyone needs to add to his/her schedule this year – a 2015 bucket list, if you will.
1. Adirondacks 
Discover your adventurous side and hike or climb to the very top of one of Adirondack's High Peaks. With 46 peaks to choose from – including New York's highest, Mt. Marcy – you'll gain a new perspective no matter how many times you visit.
2. Montauk Point Lighthouse, Long Island
Add some wavy blue to your view. Take a trip to Montauk Point Lighthouse: explore the lighthouse museum and the small quaint towns in one of the most beautiful islands in the U.S. See where the clouds meet the Atlantic from the easternmost tip of Long Island and take a long refreshing stroll along the coast.
3. Walkway over the Hudson
Stroll atop the water on the Walkway Over the Hudson, where you can take in gorgeous views of the river. Did we mention it's the longest walkway pedestrian bridge in the world? You never know what you'll see along the way.
4. Empire State Building Observation Deck
And, of course, we can't forget the Empire State Building's observation deck, where you can capture a 360-degree view of the NYC skyline that is sure to take your breath away.
5. Niagara Falls
Nothing compares to a beautiful view – but this year, we dare you to involve all your senses. Get consumed by the Niagara Falls. Step aboard the Maid of Mist to feel and see one of the world's most amazing natural wonders. Checking this one off the list will be epic.
6. Hunter Mountain
If that's not exhilarating enough for you - try taking a ride on the wild side with a New York Zipline Adventure Tour at Hunter Mountain in the Catskills. Soar between mountain peaks high above the treetops, reaching up to 50 miles per hour.
7. Saratoga Race Track
For a thrill with your feet anchored sturdily on the ground, hit the Saratoga Race Course. Feel the thunder of the Thoroughbreds as they fly by! We bet you'll love it.
8. Finger Lakes
Eat, taste, play in the Finger Lakes - the largest and most acclaimed wine-making region in the Eastern United States. Home to Mark Twain's Study where his beloved works of American literature were written, the region also includes 100 + wineries and vineyards to enjoy while soaking in the stunning lakeside scenery.
9. Howe Caverns
Lucky for us, New York State history is just as thrilling as its ziplines. Go where you've never gone before with a unique experience, let's say -- like cool cavern tours and castles.
Head 156 feet below ground to Howe Caverns, where eerie limestone formations, stalactites (say it three times) and underground rivers await. The close as you'll get to feeling like you're in a scene from 'The Lord of The Rings.' Take a guided tour, underground boat ride or learn how to mine for gemstones at the largest public cave in the Northeast.
10. Thousand Islands - Seaway
Visit an island castle in the middle of the Thousand Islands. Take a self-guided tour of the 120-room Rhineland-style Boldt Castle, built over one century ago. The journey to the castle is an experience in itself – it is only accessible via water taxi, tour boat or private aircraft. Be the first of your friends to boast about Boldt.
11. New York State Capitol
Take a walk through history at the New York State Capitol. A national historical landmark, the building is noted for its architectural grandiosity and its intricate and elaborate carvings - and we might add, it's an Instagrammable favorite.
So what are you waiting for?
Psst, when you're here, download the free I Love NY App, it will be your best travel friend on the go.
Now, repeat after us: There's no place like New York...there's no place like New York...there's no place like New York! And you'll soon be on your way to a great New York adventure.
Be sure to post photos of and share stories about all of your bucket list adventures on Instagram and Twitter with #ILoveNY #iSpyNY & tag us on Facebook and we'll pick some of our favorite throughout the year.