2016 is here! Now it's time to start planning this year's travel bucket list and we're here to help. We've selected must-see locations and must-do activities across New York State - because here, you can have your skylines and your mountains, too. So go ahead and bookmark this page because here are the places you need to hit this year.
1. Visit Lake Placid.
Travel to Lake Placid in the Adirondacks for the perfect winter getaway. Go tobogganing or hit Whiteface mountain for some skiing. If you're feeling lazy - fret not. Visit Mirror Lake Inn Resort and Spa, where you'll be able to warm up even in the dead of winter.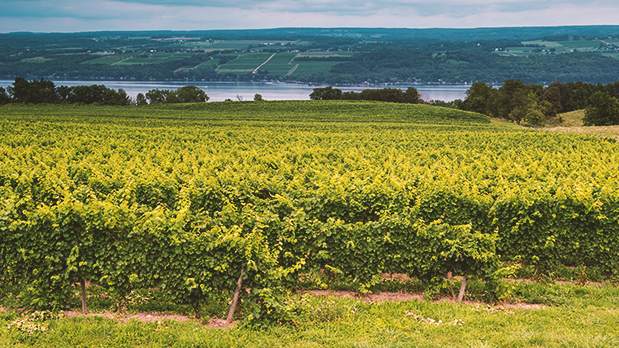 Seneca Lake Wine Trail 
2. Taste the best of New York State's wines.
Explore the largest wine trail in New York State. Seneca Lake's natural combination of deep water and sloping hillsides creates the ideal climate for grape-growing. The Seneca Lake Wine Trail is as beautiful as it is historic, and produces world-class varietals like Riesling, Chardonnay and Cabernet Franc. Enjoy culinary masterpieces and beautifully crafted wines all year round!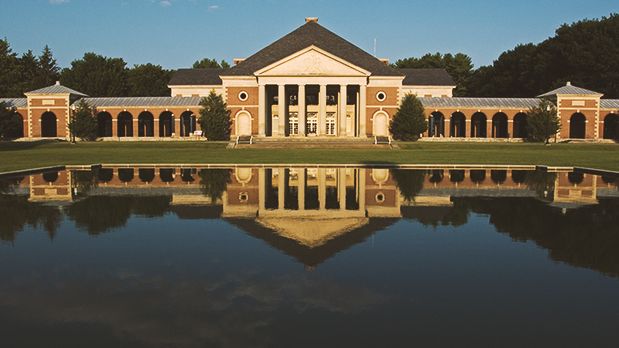 Roosevelt Baths & Spa 
3. Relax and restore.
The Roosevelt Baths & Spa opened in 1935 and has treated generations with its healing experiences. The spa offers highly acclaimed hydrotherapy using Saratoga's naturally effervescent water. Take a weekend to relax and restore in one of New York's oldest and finest healing centers. 
 Lucille Ball Desi Arnaz Museum 
4. Pay tribute to Jamestown's most famous daughter.
The Lucille Ball Desi Arnaz Museum houses a personal look at TV's most beloved couple: Lucille Ball and Desi Arnaz. Explore both permanent and interactive exhibits and be enriched by Ball and Arnaz's legacy of laughter. See the fun costumes and memorabilia on display, awards they were given, photographs of their lives and more. Receive 15% off your admission this winter with the I Love NY Museum Discount.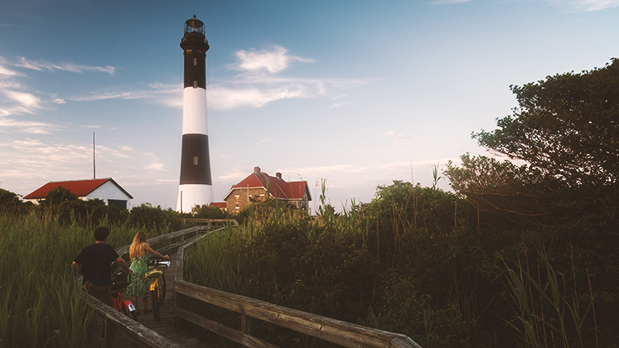 Fire Island National Seashore 
5. Indulge in a coastal kaleidoscope.
Explore a collage of history and coastal beauty on Fire Island. With high dunes, rhythmic waves, a historic lighthouse and glimpses of wildlife throughout, you'll be relieved from the pressures of nearby city life and submerged into a coastal wonderland that will stimulate all your senses.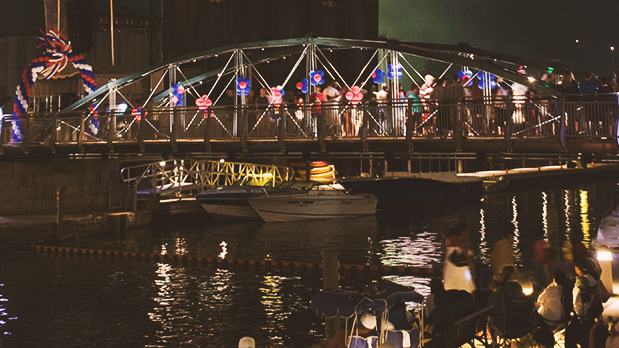 Canalside Buffalo 
6. Wander a wonderland, Canalside.
Canalside is a recent (and awe-inspiring) $300-million addition to Buffalo's waterfront that hosts more than 1,000 events per year, including outdoor yoga, ice skating and more. While you're there, check out America's largest inland naval park, the Buffalo and Erie County Naval and Military Park.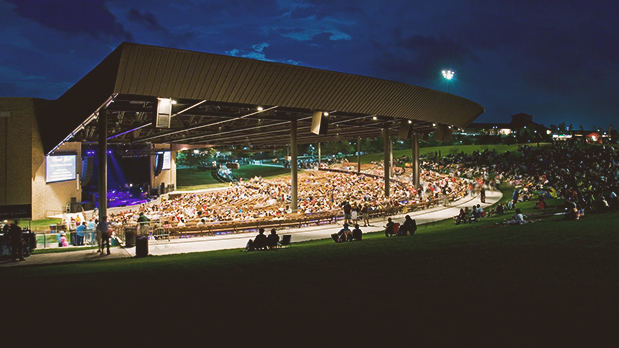 Bethel Woods 
7. Get in touch with your artistic side.
Take a step back in time to a groovy little place called Bethel Woods. Home to the 1969 Woodstock Festival, Bethel Woods remains an arts and culture hub, hosting the Center for Arts and Museum. It's the perfect place to catch a show or indulge your artistic side.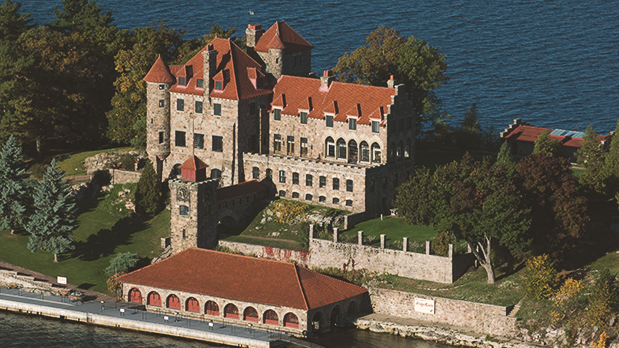 Singer Castle 
8. Explore a historic castle.
Experience a taste of New York State history at the Singer Castle on Dark Island. Get a guided tour of the intricate architecture, beautiful furnishings and puzzling secret passages of the century-old structure, formerly the home of Frederic Bourne, a one-time CEO of the Singer Sewing Company.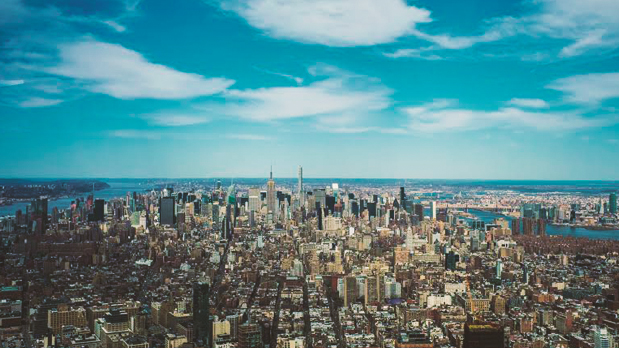 Manhattan Skyline 
9. Soak in Manhattan's skyline.
Standing as a shining beacon in Manhattan's downtown skyline, One World Trade Center is the Western Hemisphere's tallest building and an iconic New York landmark. Safe, sustainable and artistically dynamic, the building serves as a bold symbol of American ambition and resilience. Visit the Observatory and ascend the building in less than a minute, then take in the city's palpably invincible spirit from the top.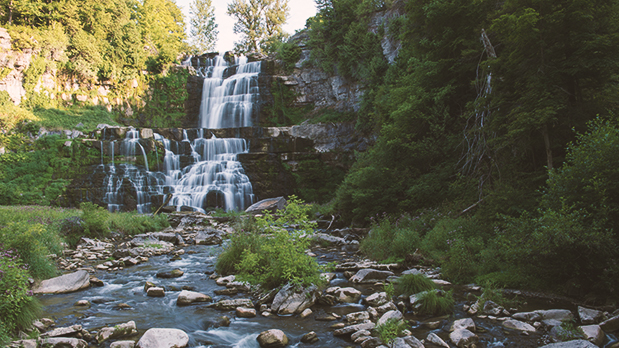 Chittenango Falls 
10. Catch a view from the top.
Hike a park surrounding a 167-foot waterfall formed out of 400 million year-old bedrock. View Chittenango Falls from the top, walk the winding trails to the gorge, check out the falls from the footbridge and more. Activities include hiking, fishing and picnicking.
 Wild Walk 
11. Take a walk on the wild side.
Embark on the Wild Walk, designed to transform the way you see nature by offering a fresh perspective. Travel up a trail of bridges to the treetops of the Adirondack forest, where the world is wildly different. Get in touch with your natural instincts while you experience life like a bird the animals of the forest do atop a beautiful treescape.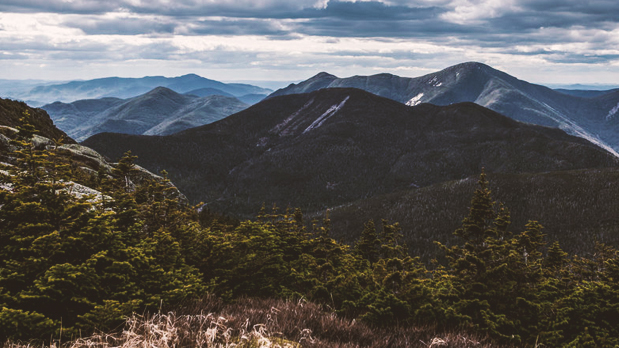 Mt. Marcy 
12. Explore the beautiful outdoors.
Discover your adventurous side and hike or climb to the very top of one of Adirondack's High Peaks. With 46 peaks to choose from – including New York's highest, Mt. Marcy – you'll gain a new perspective no matter how many times you visit.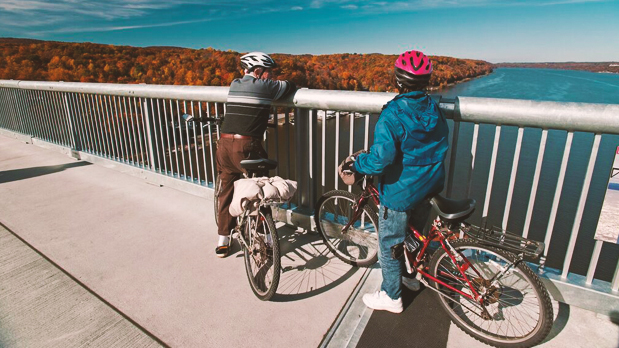 Walkway Over the Hudson 
13. Stroll over the Hudson River.
Stroll atop the water on the Walkway Over the Hudson, where you can take in gorgeous views of the river. Did we mention it's the longest walkway pedestrian bridge in the world? You never know what you'll see along the way.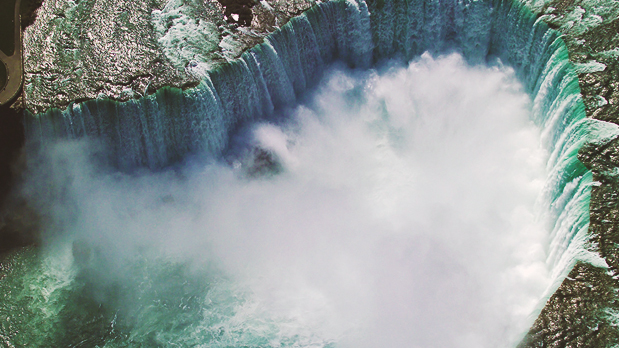 Niagara Falls 
14. Get sprayed by Niagara Falls.
Nothing compares to a beautiful view – but this year, we dare you to involve all your senses. Get consumed by the Niagara Falls. Step aboard the Maid of Mist to feel and see one of the world's most amazing natural wonders. Checking this one off the list will be epic.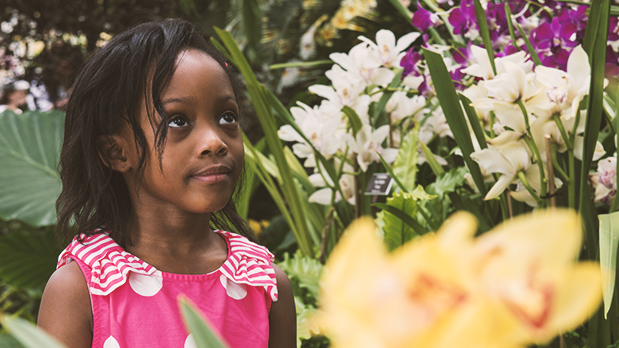 New York Botanical Garden 
15. Walk a garden.
Take a trip to the New York Botanical Garden in the Bronx and get immersed in a fertile oasis in the city. Relax and smile as you walk one of the many plant collections and gardens. Between cherry trees, roses, arboretum collections and daffodils, there is always something new to see, smell and smile about.
So what are you waiting for? And while you're here, download the free I Love NY App. It will be your best travel friend on the go. You'll soon be on your way to a great New York adventure!
Be sure to post photos of and share stories about all of your bucket list adventures on Instagram and Twitter with #ILoveNY #iSpyNY & tag us on Facebook and we'll pick some of our favorite throughout the year.