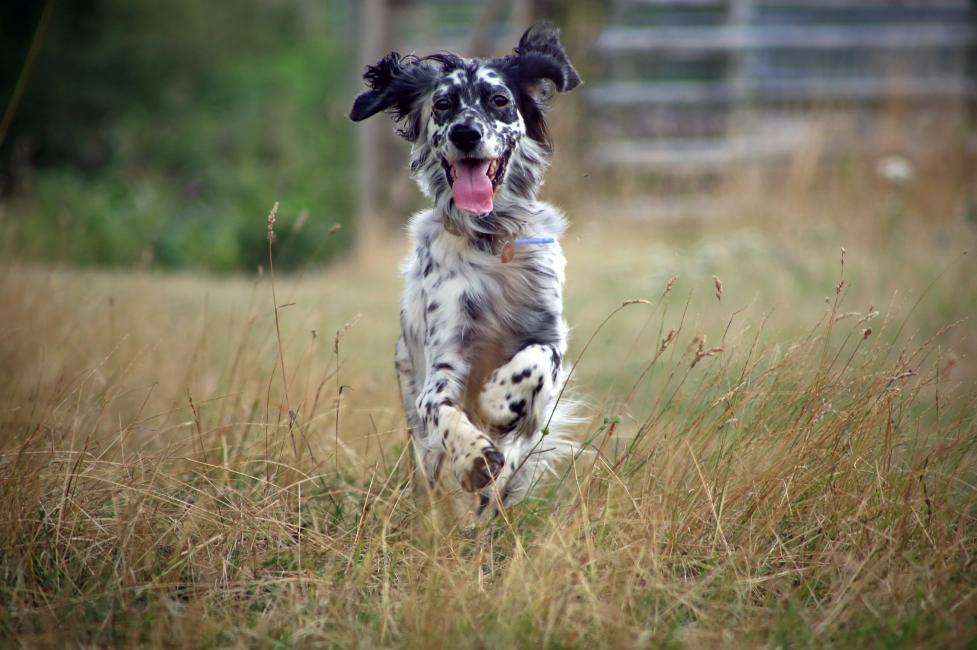 Is your best friend dying to get out and explore some new sights (and, let's be honest, smells)? New York has something to offer for every sort of canine. So pack up your pooch and head out to the best dog-friendly destinations New York has to offer. We've dug up a list of places that will welcome you and your pup with open arms, so grab the leash and get walking!
Beacon, NY may actually BE Doggy Heaven
Located a mere 90 minutes north of Manhattan, Beacon is probably one of the most dog-friendly places in New York. It's home to the huge volunteer-maintained Beacon Dog Park where dogs of all shapes and sizes can come to safely socialize and frolic. If you want to lavish your pup with a delicious treat, head to the Beacon Barkery after a day of playing in the park and pick up a well-earned dog (or cat) treat. The Barkery is the Hudson Valley's premier supplier of delicious treats for pets and it sports a menu that includes "Cannolis," "Peanut Butter Puppies," and "Tail Bangers" for dogs as well as "Bonita Flakes" and seafood treats for cats.
Pet-Friendly Glamping in the Adirondacks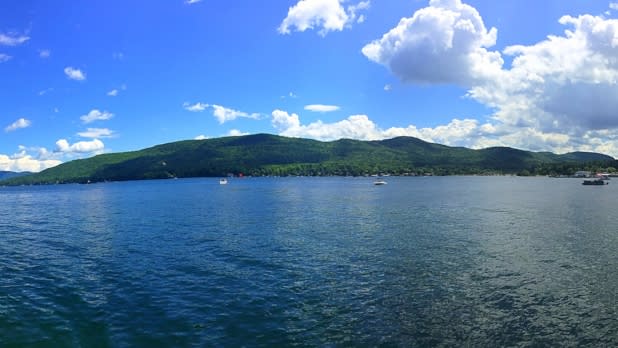 Dog lovers who like to go camping but don't necessarily want to rough it will feel like they've hit the jackpot when arriving at Canine Camp Getaway on Lake George in the Adirondacks. Not only is it located amid the stunning Adirondack Mountains, it's also designed to provide a fun, social, outdoor experience for dogs while making sure their owners are well taken care of. Human accommodations include private bathrooms, air conditioning, cable TV, and wi-fi, and there's also fine dining with a special dog-friendly section of the dining room. During the day, you can hang out with all the other dogs and their owners by, or in, the pool, enjoy "Yappy Hour" in the dog-friendly lounge, or go for a hike and explore the landscape.
Mountaineering Pups Paradise
According to the rules of the Catskills Forest Preserve, if your dog is trained to obey voice commands then they can go off-leash while inside the park. What does that mean? It means that for well-behaved dogs, the Catskills Forest Preserve just became one huge, 287,500-acre outdoor theme park of mountain trails, meadows, lakes, rivers, wetlands, and waterfalls to play in. The Preserve also has 18 different family and dog-friendly hikes you can go on, so the only question now is: what outdoor adventure would you and your dog like to embark upon today?
Pamper your pooch, New York City style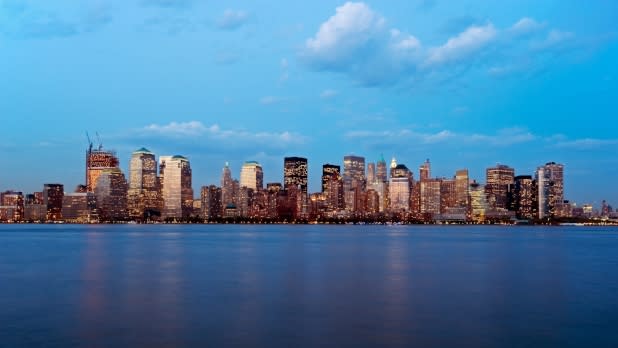 If you and your pooch prefer the efficient, refined luxury of an urban hotel and an elegantly designed park within which to parade about in the latest doggy fashions, New York City is the ultimate destination.  The vast majority of New York City hotels are more than happy to welcome dogs and the city is packed with dog parks, dog spas, and dog-friendly restaurants.
For starters, dogs are allowed off-leash in designated areas within almost all New York City parks. In terms of places to stay, the Affinia hotel chain is just one place that goes all out to cater to pets. They offer a VIPaws program in all their hotels, where a $50 fee per pet includes: $10 donation to the Humane Society, select food and water bowls, an oversized pet bed, and a whole list of other perks. To prime your pup for a day of sashaying through chic, inner-city hotel lobbies and parks, New York Dog Spa and Hotel offers full-service boarding and grooming for dogs using only the highest quality shampoo and products. With locations on both the Upper East Side and in Chelsea, this center for canine pampering is open from 7 am to 10 pm daily so no matter what you get up to during the day, there's always time to make sure your pup looks fabulous for the next day's adventure.
Don't forget to post photos of your New York adventures on Instagram and Twitter with #iSpyNY and #ILoveNY and tag us on Facebook!